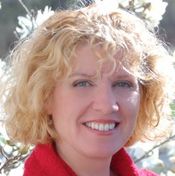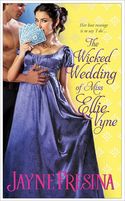 When people find out that I'm a writer, the first question most ask is,
Where do you get your inspiration?
I've thought about this a great deal, because it would actually be very useful to know where I find it! But those little sparks of inspiration can make themselves felt at the oddest moments and not always when it's convenient. Let's put it this way – inspiration doesn't come on demand, no matter what music I play, or how quiet the house is, or how close that deadline looms.
I wish it did.
Truth is – my inspiration sulks. She is the diva that knows exactly how valuable she is and comes out of that dressing room when she's ready. Not a moment before. And on a good day, when the stars are aligned, she puts on a show I don't want to miss. Which is inconvenient if I'm supposed to be doing something else.
I know I've always been a daydreamer and inspiration has treated me like her plaything, at her beck and call. I vividly remember a school PE teacher yelling at me on the basketball court for looking as if I was in "Paradise Lost". I was fourteen and had no idea at the time what she was talking about, but I was certainly resentful at being woken out of my pleasant fantasy world to rejoin the sweaty game at hand. Inspiration had come out to perform and this was no time for me to be throwing a ball around.
The stories I was always writing in my head took me to other places and made a dull school day bearable. Mathematics frustrated me (algebra, I have one word for you – Why?), science bored me, geography was so uninspiring I almost fell asleep in class and I'm pretty sure the grumpy teacher did too, despite the copious amounts of coffee he always sucked down during that painful hour of our day. But I loved three subjects: history, art and English literature. Writing essays – something other students moaned and groaned over – I adored! Give me five essays to write in two and half hours and I was a happy girl. Also generally considered a weird one.
In English classes I discovered I had talent and for once inspiration worked with me, not against me. I was fortunate to benefit from some wonderful, motivated English teachers who encouraged me to use the imagination that was not allowed to venture out in other classes. Through writing I found a way to express what was going on inside my head and it was a blessed relief to discover that I was not just completely mad.
As I grew older I spent my lunch breaks and free periods scribbling in notebooks, writing stories just for my pleasure, never expecting to ever let anyone else read them. I found my inspiration anywhere, usually when I was alone – while waiting for a bus and getting soaked in the rain, or sitting in the bath on Sunday evenings until my fingertips were wrinkled like crepe paper and my sisters were shouting through the door that it was their turn.
I had always devoured books with the speed and hunger of a runaway lawn mower. I spent hours perusing library shelves, seeking out treasures that I would come back to, time and time again. At fifteen I discovered Jane Austen. At sixteen I fell in love with Shakespeare. At seventeen it was Chaucer. I was fascinated by the fact that these writers had lived so long before me and yet here I was reading and enjoying stories they'd created. Despite the years that came between us they spoke to me, entertained me, inspired me. I absorbed history, dawdling through museums in Cambridge, Nottingham and York – all places in which I lived while growing up. Slowly it all began to come together in my head and I timidly let myself dream about becoming a writer.
With hindsight, I can see now that I was busily storing every experience away in my brain, not even knowing at the time how I would one day use it. Now it's my own personal library and inspiration is the gatekeeper. She decides what comes out and when.
So I treat her well, keep her fed and watered. I remain on her good side. The truth is we need each other, even if she does run the show!
Jayne Fresina
THE WICKED WEDDING OF MISS ELLIE VYNE BY JAYNE FRESINA – IN STORES JANUARY 2013
When a Scandalous Lady…
By night Ellie Vyne fleeces unsuspecting aristocrats as the dashing Count de Bonneville. By day she avoids her sisters' matchmaking schemes and dreams up torments for her childhood nemesis—the arrogant, far-too-handsome-for-his-own-good James Hartley. Her latest prank: "winning" the Hartley diamonds in a card game from James's mistress.
Steals from a Notorious Rake…
James finally has a lead on the thieving Count de Bonneville, tracking him to a disreputable inn. He bursts in on none other than the brazen, irritating, nearly naked Ellie Vyne. Convinced she is the count's mistress, James decides it's best to keep his enemies close. Very close. He must get those diamonds back, and seducing Ellie will be the perfect bait.
It Can Only End in a Wicked Wedding…
Praise for THE WICKED WEDDING OF MISS ELLIE VYNE:
"[The characters] banter and quibble with comic perfection…" —Publishers Weekly
"Readers who adore wickedly funny, fast and sassy romances will delight in Fresina's latest. The naughty desire-in-disguise theme, coupled with sharp, hilarious repartee, steals the reader's heart…" —RT Book Reviews, 4 Stars
"Fresina brings a unique voice and perspective to the 1820s romance novel. Fans of Grace Burrowes and Amanda Quick will especially appreciate Fresina's intriguing characters and humor." —Booklist
ABOUT THE AUTHOR
Jayne Fresina sprouted up in England, the youngest in a family of four girls.  Entertained by her father's colorful tales of growing up in the countryside, and surrounded by opinionated sisters— all with far more exciting lives than hers— she's always had inspiration for her beleaguered heroes and unstoppable heroines. Her next novel in the Sydney Dovedale regency romance series, LADY MERCY DANFORTHE FLIRTS WITH SCANDAL, will be in stores in June 2013. For more information, please visit www.jaynefresina.com and check out her blog.
To Purchase THE WICKED WEDDING OF MISS ELLIE VYNE:
Amazon |
Barnes and Noble |
Books-a-Million |
Indigo/Chapters |
IndieBound |
Sourcebooks |
Discover a New Love
Comment to win THE WICKED WEDDING OF MISS ELLIE VYNE:. US / Canada only
To comment on Jayne Fresina's blog please click here.