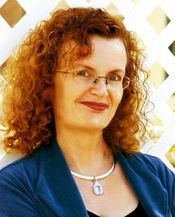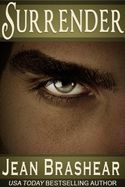 Dante Sabanne is mysterious and powerful, magical, compelling, a true master of the erotic arts and…too sexy for his coat.
What??? you ask. Seriously, Jean?
Seriously…it was a coat that started all of it, this whole hot, hot, hot, magical, mysterious and moody tale of a brand-new detective out to prove herself…and the expert witness who mesmerizes her, who takes Jace Carroll, a woman who could be another Beckett (Castle rocks, right? Though I only started watching it this fall–love it!) cop to the bone, tough, indomitable, fiercely independent and willing to lean on no one–
And turns her every which way but loose. Fascinates her, seduces her, deceives her…brings her to the brink of betraying everything she ever believed in and beyond…
Coats, Jean…you were talking about coats. Yes, I was. And still am. This book is unlike any I've ever written, a scorching tale of suspense, passion and magic centering on a traveling nightclub that's more about sex than dancing, a cult steeped in…okay, sex (do we sense a theme here?)…a blood feud, a magical amulet, a bastard heir and the brother who will stop at nothing to destroy him…and the detective whose first case, the simple death of a drifter, becomes a tangle that will threaten everything she thought she knew about herself.
And it all began in…Burlington Coat Factory. Where I was…Christmas shopping. For…my children. Exactly the venue and frame of mind where you'd expect to have a sizzling story explode in your brain, right?
Me either. But there I was, heading out of the store on this diagonal aisle, scanning the racks to my right, when this man–tall, long, dark hair, greatcoat flying behind him–passed me on the left, and I…shivered.
I know. Writers are sick folks, right? But it happened, serious pinky swear. He was past me so quickly, and I never even glanced back to get a better look. Because, for whatever reason, I was consumed by this immediate image of a sorcerer-like figure, this dark, mysterious man who could, without ever speaking or making eye contact, take me completely out of the real world at that moment and…make me shiver.
I knew his name immediately. Dante. And I had to know more. I barely saw the traffic all the way home (occupational hazard; scares my beloved to death) and I cannot tell you to this day where the rest of this complex tale came from, but I knew I had to write him. Had to find out who he was. Wanted to shiver again.
I'm pretty sure that when you read SURRENDER, the last thing you'll be thinking of is Burlington Coat Factory. But when you meet Dante Sabanne, I hope you too will have the very great pleasure of letting Dante make you…shiver.
Tell us if you've ever had an experience with a stranger, where your imagination ran amuck? One commenter will win their choice of one of Jean's three recent e-books, THE CHOICE, THE PEARL OF PARADISE, or SURRENDER.
To comment on Jean Brashear's blog please click here.