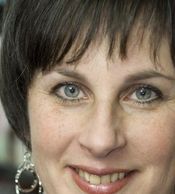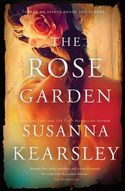 My characters tend to be inter-connected with all kinds of people, because in my own life I'm rarely alone.
I have friends, old and new–some live just round the corner, and some miles away, but there aren't many days that I don't talk to one of them, seeking advice or a laugh or some company.
I have my parents, whom I don't see nearly enough, though we talk on the phone every day.
And I have scattered family–my aunt and my cousins and my cousins' children, my brother-in-law and my nephews, and all the assorted new people they bring to the party, including the pets. And I'm not even counting my own crew at home here, my kids and my husband and dog.
I don't spend my days in bubble of solitude. So when it comes to creating my characters, I try to make sure they're not alone, either. I give them each family and friends, whether we ever meet them or not, because people can still have a very strong presence when they're off the page.
And the family and friends of my hero and heroine sometimes can tell me a lot about those two main characters. Often in real life our friends fill the blanks in our own personalities; they have the traits that we don't have, or wish we had. A person who needs love will often seek someone who's very affectionate, and hopelessly messy people like me often pair up with friends who like cleaning–we're like all those couples in nature, the shark and remora, the rhino and rhino bird, great symbiotic relationships.
I don't think the reader would "see" Daniel Butler–the hero of my book THE ROSE GARDEN–quite the same way if he didn't have Fergal, his best friend, and Jack, his cheerful scoundrel of a brother, standing with him in the story, helping make him whole.
In one of the scenes in the book's middle, Daniel tells Eva, the heroine, how he and Fergal met years before, when navy thugs were attempting to "press" Daniel into His Majesty's Service:
'Myself, I was too green to do much but fight with my fists,' Daniel told me, 'but Fergal is quick in his mind and his speech and he got us both out of the way of the press gang and onto a fishing boat, and these years later he still thinks me fully incapable of taking care of myself. That, I suspect, is why he does not leave.' His smile grew more reflective as he looked at me, and then he added, 'Fergal does not easily attach himself to people, and his loyalty, once won, is won for life.'
Which tells me as much about Daniel himself as it does about Fergal.
I find I get very attached to a novel's supporting cast…how about you? Do you have favorite friends and relations in books?
To comment on Susanna Kearsley's blog please click here.