What are you currently reading? What TV shows and movies are you watching? Any great podcasts to recommend?
I've been reading Spellbreaker by Charlie N. Holmberg (a friend of mine and fellow board member of Deep Magic e-zine) which has been rocking the bestseller charts, and The Return by Nicholas Sparks. I'm a fan of Sparks' book A Walk to Remember (and the movie) and wanted to give something else of his a try. My kids have me hooked on Avatar the Last Airbender, which we watch as a family, but I'm a huge Star Wars fan so The Mandalorian has been my go-to series. While we all wait for Season 3, I'm eager to continue season 2 of The Chosen. I've not been listening to podcasts this year—my writing schedule has been pretty intense. But Covid did introduce me to an amazing father-daughter musical duo Mat and Savanna Shaw who now have two albums they launched this year. Something really good has come out of quarantine, and that is the musical talents of these two, which started off as a duet of The Prayer and went viral.
How are you spending your day in quarantine? Cooking, exercising, reading/writing?
When Covid and quarantine started, the kids demanded we start playing Dungeons & Dragons again. We spent about six months on a single adventure (White Plume Mountain, one of my favorites) and got to finish it in September. Our local schools are open again, so I've been back to my regular writing schedule again. I still write according to my schedule and to hit my deadlines, but I'm so grateful that my Grave Kingdom series is already written and going through the production process. I heard from my publisher this morning that we're still on schedule to release the other two books on time. I've heard many authors have had their book launches delayed because of the virus. Right now, I'm in the brainstorming process for my next series, which I haven't announced yet. I have a formal process I use and it takes a month or so. The idea came while I worked at Intel and was coined by Andy Grove, one of the early founders of the company. I "let chaos reign" by allowing my imagination to wander freely. I read a lot of different books, research different time periods, watch old movies I've never seen, just to immerse my brain in creative juices. Then at the end of the process, I "rein in chaos" (notice the subtle difference in the definitions of reign and rein?) and formulate the synopsis, pitch it to my editor, and then start writing the new series.
What do you want readers to take away from KNIGHT'S RANSOM?
I hope my readers fall in love with Ransom Barton, the main character. I'm pretty well known for my female protagonists, but Ransom is a pretty cool dude and I love his story very much. The inspiration for him will be revealed at the end of the series, but let's say some of his larger-than-life exploits have some basis in fact. Ultimately what attracted me to his story was the love story embedded there. If you think you can predict where this story is going, I guarantee there are some twists and turns that you just won't see coming. Even though he's a knight and has a core set of beliefs, he struggles within himself at how good he is at taking people out. He has a dark side to him that was fun to watch him struggle with.
What kind of research did you do to prepare for KNIGHT'S RANSOM? How was it different than the other books you've written that take place in the Kingfountain universe? Why did you decide to return to Kingfountain?
When I decided to write Ransom's story, part of my "let chaos reign" strategy was to watch a bunch of films about knights. Some I had seen before (like A Knight's Tale with Heath Ledger and Tristan and Isolde) and some I'd never watched, like Ivanhoe. These other movies reminded me why I love the Kingfountain world so much and medieval times in general. I also read some books about the era I wanted to mimic. The original Kingfountain series takes place during a War of the Roses type dynasty, which was my specialty in college. KNIGHT'S RANSOM takes place hundreds of years before that. So all the characters are new and interesting, but readers will recognize some of the places they've been to before as well as visit new lands they never have. It was really fun learning about Irish medieval history and some of the geography and castles that existed back then. My family had booked a trip to England this year, but that was canceled due to the virus.
Nucleus Media is gearing up to adapt the Kingfountain series into a television show! What's the most interesting part of having your work adapted for the screen? Do you write with the possibility of a tv/movie adaptation in mind?
I'm very visual, so I see the stories in my mind like films or TV shows. I've always dreamed of being able to see one of my series adapted. The process so far has been amazing. I've become friends with the showrunner hired to adapt the series (he's asked if I'd write one of the scripts for an episode) as well as the director and executive producer. For me, one of the most amazing and interesting parts will be when we get to make casting decisions. There are some specific people I'd like to play specific roles but others will be discovered as things unfold. I can imagine meeting some of these actors, in costume, and it just makes me smile that it might happen sooner than you'd think! I'm in good hands and have enjoyed learning about what it takes to make a TV show. I hope it leads to future opportunities with some of my other books.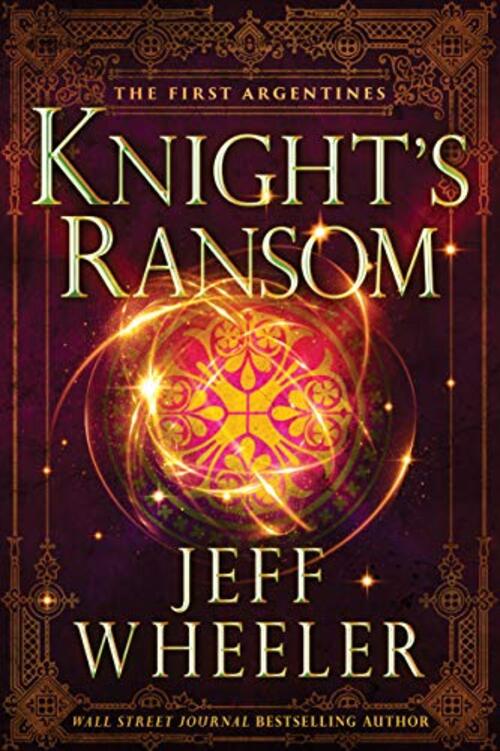 From Jeff Wheeler, the Wall Street Journal bestselling author of the Kingfountain novels, comes an epic new series of warring kingdoms, deadly family rivalries, and fearless loyalty.
Uneasy lies the head that wears a crown. A brutal war of succession has plunged the court of Kingfountain into a power struggle between a charitable king who took the crown unlawfully and his ambitious rival, Devon Argentine. The balance of power between the two men hinges on the fate of a young boy ensnared in this courtly intrigue. A boy befittingly nicknamed Ransom.
When the Argentine family finally rules, Ransom must make his own way in the world. Opportunities open and shut before him as he journeys along the path to knighthood, blind to a shadowy conspiracy of jealousy and revenge. Securing his place will not be easy, nor will winning the affection of Lady Claire de Murrow, a fiery young heiress from an unpredictably mad kingdom.
Ransom interrupts an abduction plot targeting the Queen of Ceredigion and earns a position in service to her son, the firstborn of the new Argentine dynasty. But conflict and treachery threaten the family, and Ransom must also come to understand and hone his burgeoning powers—abilities that involve more than his mastery with a blade and that make him as much a target as his lord.
Fantasy Superheroes [47North, On Sale: January 26, 2021, Trade Size / e-Book, ISBN: 9781542025294 / eISBN: 9781542025294]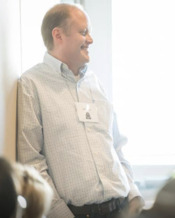 Jeff Wheeler is the author of more than 30 epic-fantasy novels that have sold more than four million copies worldwide and earned him status as a Wall Street Journal bestselling author. Wheeler took an early retirement from his career at Intel in 2014 to pursue writing full-time.
Growing up in Silicon Valley, Wheeler fell in love with the work of Terry Brooks and decided that he wanted to create stories that inspired people, just as Brooks' novels did for him. His writing journey began early on—writing full-length novels in high school. As a D&D enthusiast, many of his campaigns from high school were the inspiration for his early stories. His first self-published novel, The Wretched of Muirwood trilogy, catapulted Wheeler into the spotlight. Soon after, 47North came to Wheeler with an offer and published The Queen's Poisoner trilogy in 2016. In July of this year, Wheeler secured an exciting deal to release TV rights to Nucleus Media for a PG or PG-13 adaption of the Kingfountain series. Morgan Gendel (known for his work in Star Trek Next Generation, Dresden Files, and Law & Order) will be leading the development of the series and has signed on as showrunner.
Jeff currently resides in the Rocky Mountains with his wife, Gina, and their five kids. He is a devout member of the Church of Jesus Christ and The Latter Day Saints and has his time full drafting new stories and running Deep Magic, a quarterly e-zine featuring fantasy short stories and novellas by upcoming authors.