1–What is the title of your latest release?
2–What is it about?
Restorative justice and the very great challenges of forgiveness.
3–What do you love about the setting of your book? 
I have a fictitious coastal town that I use for many books – I love being there as it feels like home.
4–How did your main character(s) surprise you? 
Through anger, courage, and an extraordinary level of forgiveness.
5–Why will readers relate to your characters? 
Anyone who's ever felt fear, experienced crime, insecurity, or love will feel a bond with one or two or more of the characters.
6–What was one of your biggest challenges while writing this book (spoiler-free, of course!)? 
The medical research.
7–Do you look forward to or do you dread the revision process? 
Always dread it – but the book invariably improves for it. 
8–What's your favorite snack to have on hand while writing? 
No snacks, just coffee early in the day and tea in the afternoon.  In the evening, a glass of wine and some olives as I review the day's work.
9–Where would you go for an ideal writer's retreat? 
Anywhere that doesn't involve research or writing – I view a retreat as somewhere to get away from it all.   
10–What's the best piece of writing advice you've received? 
Put your story into the past tense. It was very early in my career and I was still influenced by tv scripts which are written in the present tense.
11–Who is the fictional character you want to hang out with the most? (anyone in literature!)
As we are currently locked down and I'm binge-watching Outlander with my stepson… I'll have to say Jamie Fraser.
12–What's one of your earliest book memories? 
My dad reading Winnie the Pooh at bedtime (still brings tears to my eyes to think of it as I miss him so much). 
13–If you had to write in a different genre, what would it be and why? 
As I cover many genres to one degree or another it's hard to choose one. 
14–What song will automatically put you in a good mood? 
Most early Beatles songs. Or Motown.
15–What is your favorite way to practice self-care?
Relaxing with friends and family. I find this very nourishing for the soul. 
16–What can you eat and never get sick of? 
Nothing – whatever it is, whether olives, hot toast or chocolate too much would always make me sick in the end. 
17–Will you share a favorite, recent-ish book you recommend? 
Still Time by Jean Hegland 
18–Do you have any hobbies? 
None that I'd care to mention here 🙂
19–Are you an early bird or a night owl?
An in-betweener. 
20–What can readers expect from you next? 
My next book is titled The Lost Hours, a crime novel set on Exmoor.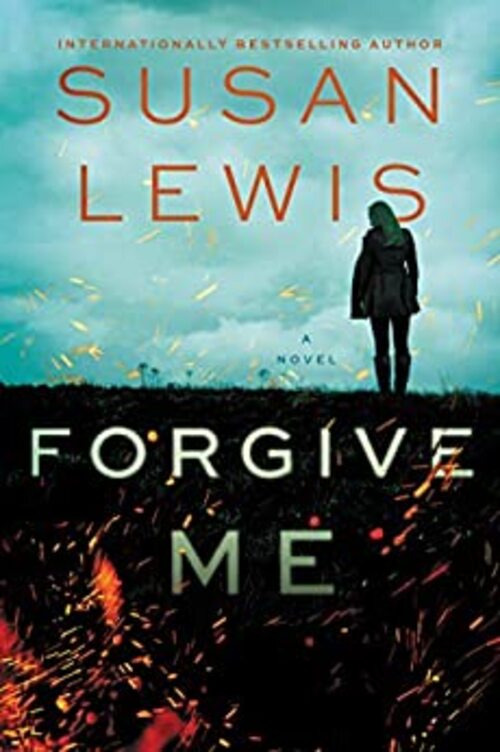 From the internationally bestselling author of My Lies, Your Lies comes a gripping story of love, family, and the price of forgiveness, for readers of Diane Chamberlain and Lisa Scottoline.
In prison, Archie Colbrook spends his time writing letters. Letters addressed to a person against whom he committed terrible, nameless harm. Archie knows he doesn't deserve forgiveness. Yes, he didn't mean to hurt anyone, and sure, he was only following orders. But does that matter? He still did it.
In a small coastal town of Northern England, Claudia Winters hopes to feel safe for the first time in years after fleeing from her abusive husband with her mother and daughter. Their new life is supposed to be a fresh start. But Claudia knows the past won't stay hidden for long—and she can't help but feel that someone is watching her. And that something terrible is about to happen.
Linked by one irrevocable act of violence, Archie and Claudia's lives intertwine. Claudia can't overlook what Archie did to her family—but is forgiveness the only way to truly move on?
Tense, emotional, and gripping, Susan Lewis's latest novel is a spellbinding story of family and the power of forgiveness.
Women's Fiction Contemporary | Suspense Psychological [William Morrow Paperbacks, On Sale: January 26, 2021, Paperback / e-Book, ISBN: 9780062906625 / eISBN: 9780062906632]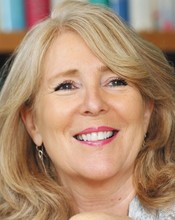 Susan Lewis is the internationally bestselling author of novels, including Don't Let Me Go, the follow-up to No Child of Mine, as well as Missing, A French Affair, and Stolen. She is also the author of Just One More Day and One Day at a Time, the deeply moving and often hilarious memoirs of her childhood in the sixties. Having resided in France and the United States for many years, she now lives in the rural county of Gloucestershire, U.K.