Hi, LaQuette! We are thrilled to have you on Fresh Fiction today. Please tell us a little bit about yourself. 
Hello, thank you so much for having me.  I'm a Brooklynite, and I love writing emotionally gripping, sexy stories featuring multicultural characters living their best lives.   
 JACKSON is the first book in your new Restoration Ranch series. Will you set up the basic premise for this series and a little bit about JACKSON? 
A woman, who is sponsoring two parolees as they work to rebuild her family's ranch, is being threatened by an unknown person.  To find out who's trying to bring her harm, the Texas Rangers show up to investigate.  Restoration Ranch is a place where everyone can find redemption, family, and love.  I loved the idea of people having a place to lay down their burdens to find help, support, and a safe space to rebuild so they could have a second chance at life.
I love the opposites attract vibes between Jackson and Aja. How much fun did you have creating these two characters and their love story? What surprised you while writing this book?  
 Aja and Jackson were a hoot to write.  Although I audibly laughed at their shenanigans, my favorite moments between them were when they both let their guards down to let each other in.  They're really more alike than either of them realizes.  They both fiercely protect and support the people they love.  The only difference is Aja loves out loud for the world to see while Jackson's love is a grounded, quiet strength.
A ranch is the quintessential setting for a Texas cowboy romance! What do you love about writing a series set in the Lone Star State? 
The few times I've visited Texas, the overwhelming kindness I've experienced has always stuck with me.  Not to mention, I have family all over the South.  Getting to write about the southern culture I was raised in, it felt as if I were revisiting ancestral roots.  
The last several months have been quite… a time. How have you practiced self-care during these wild days?  
Walking has become essential to helping me stay centered.  I have a wonderful husband and two very energetic little boys.  But being basically trapped in a house with them for most of 2020 was a lot, to say the least.  But the hour or so I spend walking in the mountains every day has been great for my mental health.
What can readers expect from you next?  
All sorts of lovely things.  Especially, COLTON the second story in the Restoration Ranch series.  And trust me, both the story and Colton are absolutely delicious.  
Rapid Fire Random Questions (feel free to explain/elaborate on your answers as much or as little as you'd like)
Favorite animal:  I'm not really an animal person.  I've never had a pet.  But when I moved into my community, there was a beautiful Golden retriever who would stand at the edge of my driveway every time I came home.  At first, I didn't think much of it.  But as I paid more attention, I realized the dog was waiting for me to invite her over, so to speak.  And when I called her over, she ambled across her owner's lawn onto my property and pushed her body against my leg, nudging me with her snout to pet her.  From that moment, she stole my heart.
It wasn't until a few months later that her owner shared that the dog was very ill.  Cancer had ravaged her body and left her blind.  But she recognized the sound of my car and my voice, and every time she heard either one, she knew which direction to find me.
Unfortunately, she passed away not long ago.  As you can imagine, I miss her terribly.
Coffee or tea:  Coffee!  And don't try to talk to me before I have it.  I promise you; it won't end well for anyone involved. 🙂
Favorite book to re-read:  It's a strong tie between Tracey Livesay's Like Lovers Do, Nisha Sharma's Singh Family series, Sierra Simone's Priest series, and Naima Simone's upcoming The Road to Rosebend.  They're all so good, I couldn't possibly choose between them.
Beach or mountains:  Definitely mountains.  And it's not just because I live in the mountains either.  Sand in places it shouldn't be will always be a hard pass for me.  I swim in pools, not the oceans.
When you were younger, what did you want to be when you grew up?: Wonder Woman.  That's still an aspiration, by the way.  I think I can pull it off.
Dream vacation:  Italy and Greece!  I think my love of mythology has always made me want to visit those places.  When this pandemic is finally over, I'm gonna make it my business to get my happy hips over there.
Aside from reading and writing, what are your hobbies?: Buying planner supplies.  I love planners.
Five people you'd invite to your book club (dead, alive, fictional, etc.!):  Michael and Janet Jackson, Roman Reigns, my little sister, and Regina King.
You have a totally free afternoon – no deadlines, no obligations, no Twitter notifications!  What do you do?: I lay in my bed all day. That's it, and that's all.
Restoration Ranch #1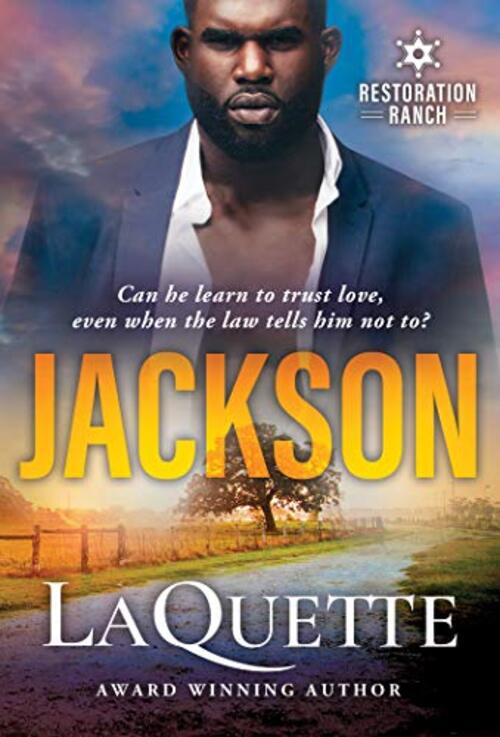 Torn between duty and attraction, these Texas Rangers will have to learn to trust love, even when the law tells them not to.
CONTEMPORARY ROMANCE
Jackson Dean doesn't trust love. He made the mistake of following his heart once and all he'd gotten was heartbreak and a sullied reputation. But when city-slicking do-gooder Aja Everett needs his help, he can't stay away…and she may be just the thing needed to restore trust in the heart of this Texas Ranger.
Aja Everett will get herself into trouble if she's not careful dealing with the ex-cons she's hired to work Restoration Ranch. At least that's what the ruggedly handsome Ranger keeps telling her. But as the threats keep coming, things heat up between the two. And Aja realizes Jackson has her heart in a whole new kind of trouble…
Multicultural African-American | Romance Contemporary [Sourcebooks Casablanca, On Sale: February 23, 2021, Mass Market Paperback / e-Book, ISBN: 9781492694533 / eISBN: 9781492694540]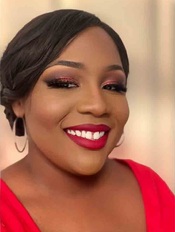 LaQuette is a romance author of bold, provocative love stories featuring multicultural characters. Her writing style brings intellect to the drama. She often crafts emotionally epic, fantastical tales that are deeply pigmented by reality's paintbrush. Her novels are filled with a unique mixture of savvy, sarcastic, brazen, and unapologetically sexy characters who are confident in their right to appear on the page.
This bestselling Romance Author is the 2016 Author of the Year Golden Apple Award Winner, 2015 Swirl Awards Bronze Winner in Romantic Suspense, and 2015 Georgia Romance Writers Maggie Award Finalist in Erotic Romance. LaQuette—a native of Brooklyn, New York—spends her time catering to her three distinct personalities: Wife, Mother, and Educator.
Writing—her escape from everyday madness— has always been a friend and source of comfort. At the age of sixteen, she read her first romance novel and realized the genre was missing something: people that looked and lived like her. As a result, her characters and settings are always designed to provide positive representations of people of color and various marginalized communities.
She loves hearing from readers and discussing the crazy characters that are running around in her head causing so much trouble.