For me, winter—and the holidays in particular—is the coziest time of year. During these cold months, I return to comfort reads—the books that no matter what else is going on in my life—or the wider world—give me escape, hope, inspiration, and encouragement.
So, as the winter nights draw in, and I curl up by the fire with a mug of hot chocolate, my dog snuggled at my side, and fuzzy socks on my feet, here are my favorite seasonal reads, especially for Fresh Fiction.
LITTLE WOMEN, Louisa May Alcott
Alcott's classic (first published in 1868) has been one of my favorite books since my early teens, and Little Women is still the story I return to each year at Christmas. I inherited my copy from my grandmother and knowing she treasured it makes the book even more special to me.
From the first line of the first chapter, "Christmas won't be Christmas without any presents," this American Civil War era story about the four March sisters reminds me of the true meaning of the season, the blessing of family, and qualities—kindness, patience, courage and forgiveness—that are as important today as when Alcott was writing.
WINTER GARDEN, Kristin Hannah
I first read Winter Garden (published in 2010) on a long-haul flight and was mesmerized by the beautiful writing, as well as the gripping storyline that juxtaposes war-torn Russia in the 1940s with the relationship between two sisters and their mother in twenty-first century America.
With such evocative descriptions that the cold winter landscape almost seeps off the pages, Winter Garden melds love story, family secrets, and the experiences of several generations of strong women. It's part heartwarming fairytale and part heartbreaking tragedy, but each time I read it, this story of survival moves me, makes me think and, ultimately, lifts me up.
As both a reader and a writer, this lyrical book has all the "feels."
THE CHARM BRACELET, Melissa Hill
I was drawn to this book (published in 2012) soon after it came out when I spotted the charm bracelet on the cover.
I still have my childhood charm bracelet, and I also mark milestones in my writing life with silver charms. As such, a heroine who treasures her bracelet, and then finds someone else's and tries to reunite it with its owner, appealed from the start.
The Charm Bracelet earned a place on my "keeper shelf," though, because it's such a sweet and magical tale about hope, love and family (with a dollop of mystery), set against the captivating backdrop of New York City at Christmas.
For me, it's the ultimate comfort read on a winter night—accompanied, of course, by a box of holiday chocolates!
SEE JANE SCORE, Rachel Gibson
A list of my favorite winter reads wouldn't be complete without a hockey romance. The hero of my new release, Back Home at Firefly Lake, is a former NHL player, and since I grew up (and still live) in Canada, winter means hockey for me.
SEE JANE SCORE came out in 2003, and I first read it during the winter I was a sleep-deprived new mum.
It's a book I come back to, though, because it has everything I expect from a fabulous romantic read. A heroine I can relate to (and cheer for), a sexy, swoon-worthy hero (who just happens to be Canadian!), off-the-charts chemistry, laugh-out-loud moments, and interesting, multi-dimensional supporting characters.
It's my ideal happy ever after pick-me-up for a snowy afternoon.
JOURNEY INTO CHRISTMAS AND OTHER STORIES, Bess Streeter Aldrich
Rounding off my list of seasonal reads is this 1949 gem, a collection of small-town Christmas stories by the author of the American pioneer classic, A Lantern in Her Hand.
At a time when the world feels like a scary place, Aldrich's heartwarming stories of family, faith, and friendship are as comforting as a pair of fleecy mittens on a cold winter day.
When I take Journey into Christmas off the shelf in early December, these stories of ordinary people always make me smile. And even though the world Aldrich wrote about is long gone, this collection is an endearing—and enduring—reminder of the true spirit of the season.
Happy reading, happy winter, and happy holidays to all!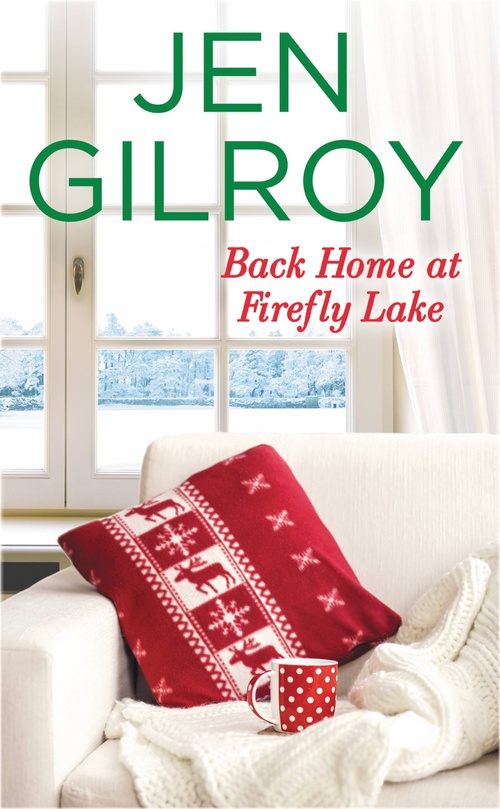 A heartwarming small-town romance that will make you believe in love and second chances.
She has a million reasons to leave.
Can he give her the one she needs to stay?
Cat McGuire's return to Firefly Lake is turning into much more than she bargained for. Sure, she missed the crisp pine-scented air and the comfort of having her family around her. But being home makes her feel less like the successful single mom she is–and more like the awkward teen who never fit in. It doesn't help that hockey-pro Luc Simard is back in town, too. Luc was her childhood crush, the hometown hero who never noticed her, and yet somehow he still makes her heart skip a beat.
Luc's homecoming has been bittersweet. He's lost his wife and his career, but there's no better place to start over than Firefly Lake. Coaching the local kids' hockey team makes him feel alive again, and he thinks his life is complete–until Cat arrives. The shy girl he always wanted to protect is now the gorgeous woman who's stealing his heart and making him believe in second chances. But how can he convince Cat that Firefly Lake is where she truly belongs?
In the tradition of New York Times bestselling authors Susan Wiggs and RaeAnne Thayne comes an emotional story about finding love in the most unexpected of places from Jen Gilroy.
Romance Sports | Romance Contemporary [Forever, On Sale: December 5, 2017, e-Book, ISBN: 9781455566938 / eISBN: 9781455566938]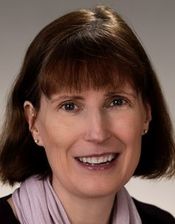 Growing up under the big sky of western Canada and spending summers in a little Ontario town, books were my passport to other worlds. Pioneering Laura Ingalls, Jo March and her sisters, the English girls in Noel Streatfeild's books and L.M. Montgomery's independent, nature-loving heroines all became friends.
I started writing poems and stories in elementary school and, as a teenager, reached the semi-finals in a local short story contest. Even after all these years, I still remember the thrill of the judge encouraging me to keep writing.
Then life and work intervened, and I set aside the craft of fiction to study, teach and, most recently, work in marketing communications and international business development.
Along the way, though, I read romances and women's fiction, escaping into a world where characters grew and changed their lives for the better and found happy endings. And one day, I realized that by losing my creative writing, I'd also lost part of what makes me who I am.
Now I write the kind of stories I like to read–heartwarming romances about finding home, family and community–where ordinary women overcome sometimes extraordinary challenges to earn their happy ever after.
I'm an RWA® Golden Heart® finalist 2015 in Contemporary Romance, and that manuscript sold to Hachette Book Group USA, Grand Central Publishing, Forever. It was published on January 31, 2017 as THE COTTAGE AT FIREFLY LAKE. Two more books follow in the Firefly Lake series—SUMMER ON FIREFLY LAKE (July 25, 2017) and BACK HOME AT FIREFLY LAKE (December 2017).
After many years in England with my husband, a tech guy who's still a small-town boy at heart, and our teen daughter, an English rose, who teaches me to cherish the blessings in the everyday, I've come home to my roots and live and write in a small town in Ontario's Rideau Valley.