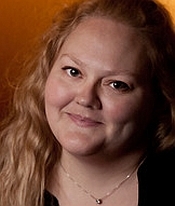 Hi everyone! Thank you for joining me today for my guest blog!
I am so excited to be here on Fresh Fiction to talk about my work. My debut novel THE RAKE AND THE RECLUSE is a bit different from the usual romance. I know everyone like to think that about their book, and I like to believe there is something very different about my story, but I am talking about something else all together.
THE RAKE AND THE RECLUSE is an illustrated novel. There are over one hundred photographs embedded within the story. The idea came with the advent of digital readers. I wanted to embrace new media and as a professional photographer I believed the obvious way to enhance my novel for digital media was to illustrate it.
A bit about my hero. Gideon is the Duke of Roxleigh, he lives in the far north of England in 1880, and would happily stay there far from society and the pains of London living, but as one of the most powerful peers of the realm his duty calls. He is determined to satisfy the Queen by finding an acceptable wife and doing all the things a Queen requires of a Duke. Beyond his duty to the Crown, Gideon carries a heavy personal burden. He did not have the happiest of childhoods, regardless of his elevated position. But he was raised with power, grace and propriety and he soldiers on every single day.
Gideon's life is ordered, set, staid. That is about to change when he nearly kills a girl. Terrified that his lack of attention nearly caused the death of an innocent, he brings her into his home to be cared for until her family can be notified. The problem is she can't speak, and nobody has any idea who she is. As the mystery unfolds Gideon finds himself indescribably drawn to his charge which is not part of his duty. As hard as he fights his attraction, she seems to draw him out until his passion boils over and he quits the estate in favor of London. Something that shocks even him. But he needs advice and there is only one person who can give it to him.
The images included are meant to drive, enliven and enhance the words. Here are some examples:


These are screenshots from the iBooks version. The images are beautiful on the Sony reader, Nook, Kindle, and computer as well.
These are a few more of the images used in the full digital novel:
Of course we can't forget our feisty heroine Francine Larrabee. (She would have to be feisty to tame such an ornery Duke.)
This is the most popular image from the book:
And this is my favorite, because I believe it tells the love story so simply:
For updates on my work in progress, the follow up to The Rake And The Recluse, you can subscribe to my blog. All news goes there first, and as we are starting the casting for the next book there are quite often pictures of the models I am working with or looking to hire. You can also follow the casting work on my tumblr blog, or on Twitter with the hashtag #castingPerry.
Thank you so much for joining me and if you read my book PLEASE track me down somewhere and let me know what you think! I LOVE LOVE to hear from readers.
Because THE RAKE AND THE RECLUSE is a FULLY ILLUSTRATED novel, it is meant to be read as an eBook. It is available on Amazon,Barnes and Noble, All Romance eBooks and on iBooks from your iThingy and is ONLY $2.99!
Let us know what you think about the illustrated romance and one person will win an e-copy of THE RAKE AND RECLUSIVE, open to all
To comment on Jenn LeBlanc's blog please click here.