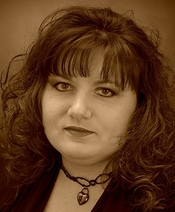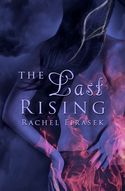 Ever read a romance that stopped you dead (hit you deep in the gut) because the moment was just too much? What was it that did this? Here's a list of my fave show stoppers and what really happens when you try this at home.
1.       A lick behind the knee. Come on, seriously who does that? So… since I'm ever curious and always open to research in the name of romance, er…. Romance in the name of research… whatever. I'm always open to new things. I asked my partner in crime to take a lick. Now, you may think this is going somewhere naughty, but I promise it's not.
In earnest, the hubs proceeded to shove me into the nearest bedroom—thank goodness it was ours—and then took the opportunity to flip me backwards on the bed, hike my leg in the air and flatten his tongue against the back of my leg. Now, I'll tell you ladies and gents don't ask your hubs to help with research unless you give him a script and the set up.
Believe me the knee lick in the book did things to my libido that poor hubs will never accomplish with the skills he showed me on that day.
2.       The soft stroke down the rib cage. When I read this, my heart beats a bit faster and my skin tingles, but when my hubs actually does this—again in the name of research— it turns me into a giggling bundle of energy and I have to fight to control my bladder.
Seriously, do romance authors ever try this stuff out first? Well, obviously they do or I wouldn't be able to report.
3.       Oh, this is my favorite. The biting and sucking of the neck. How is it that almost always the heroine's black and blue neck is never mentioned? No, I didn't have to try this one to know the effects, been there done that. When you're reading a scene like this: His lips teased along her jaw, stopping at the base of her ear before nipping the sensitive lobe. She cried out, tilting her neck for easier access. She wanted his bite. Wanted the slow abrasion of his tongue as he sucked the eager flesh.
Now, doesn't that sound yummy? But… never, I mean almost NEVER, do you see the hero sit back and admire his handiwork.
"Oh, that's a good one."
I've heard that many times.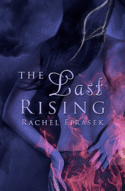 Thank you Fresh Fiction for letting me play with you today. And thank you to all of the readers and friends that came by today to visit. If you have a favorite "hmmm…." moment, please share!
Leave your "moment" in the comments below for a chance to win a fun goddess basket. In THE LAST RISING my heroine is a goddess turned phoenix and she's never given a break. So, I created a basket of goodies to help her relax. Leave a comment for a chance to win. Good luck!
To comment on Rachel Firasek's blog please click here.