This should be an easy list, right? After all, everyone needs a fireman at one time or another during their life, even as a bystander. So here's Jennifer's list!
They've got big…hearts. For many of these men, the job isn't just a job, it's a calling. Not only do they risk their lives to protect those in need, many of these guys are involved in charity and public safety education programs. They understand commitment, sacrifice and compassion, which makes them great boyfriend material.
Calendars. I feel a little guilty about drooling over these guys, but since it's for a fantastic cause, it's all good, right? Need to see for yourself? Check out the FDNY Calendar of Heroes here.
Firemen are cool under pressure and can *probably* handle whatever you throw at them in a relationship.
They're experts at mouth-to-mouth, a skill that can come in handy on—and off—the job.
Did you know lots of these guys cook? It's a fundamental necessity in the firehouse since firefighters put in long hours and need to eat well. I don't cook, but they do, and that is H-O-T-!
Prince Charming has nothing on these sexy as sin, real life heroes. What could better demonstrate bravery than charging into a burning building to save a complete stranger?
They're always there when you need them. Like at 1a.m. when you have an unplanned home birth and need medical care and ambulance transport. (Not that I'm speaking from experience or anything.)
Who doesn't love a man in—or out of—uniform? I'm convinced it's in our DNA. Seriously, there's a reason we go crazy for a man in turnout gear. Remember that scene in Magic Mike where Joe Manganiello rocked the house in bunker boots? At least, I think he was wearing boots… *dies*
Muscles…These guys are ripped! Which also means they can sweep you right off your feet.
They're great at finding hot spots. 😉
Jackson Hart, the hero in my new release, SEDUCING THE FIREMAN, personifies all of these qualities, making him a swoonworthy book boyfriend and the perfect match for Becca, a feisty Brooklynite determined to make it on her own in the Big Apple. Sure, Becca's got a firm three-date rule—one she has no intention of breaking—but Jax isn't the kind of man to give up on something he wants. And what he wants is to light her fire…
Giveaway
Tell me why YOU love firefighters for your chance to win a FDNY Calendar of Heroes.

All proceeds benefit the FDNY Foundation, whose mission is to better protect New York. I will also be donating 10% of May sales for SEDUCING THE FIREMAN to the FDNY Foundation.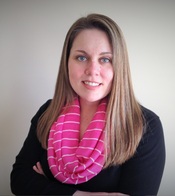 Jennifer Bonds writes sizzling contemporary romance with sassy heroines, sexy alphas, and a whole lot of mischief. When she's not writing or wrangling toddlers, Jennifer can be found curled up with a good book and a bottle of wine. Jennifer lives in Carlisle, Pennsylvania, where her overactive imagination and a weakness for reality TV keep life interesting. She's lucky enough to live with her very own real life hero, two adorable children, and a pair of rambunctious dogs. Loves Buffy, Mexican food, the Winchester brothers, and all things zombie. Sings off-key.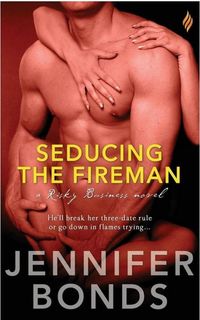 Firefighter Jackson Hart is back in Brooklyn and on the hunt for the girl who's kept him burning for ten long years. The girl he left, in a total prick move, without saying goodbye. Now he's determined to make it right, to hell with her three-date rule.
But Becca's not ready to forgive and forget. In fact, she seems determined to stoke his fire every chance she gets. She wants to avoid sexy distractions like him? Fine. Because what she doesn't know—yet—is that Jax isn't the kind of man to give up when he wants something. And he always gets what he wants.