I've always been a writer—for as long as I can remember, I've been putting pen to paper, or fingers to keyboard, and writing little stories. In this early days, it was a very sad rip off of Sweet Valley High, my favorite series to read at the time.
When I was in middle school though, I decided I wanted to write a novel. At this point, I'd never read a romance novel, and I didn't know they existed as a genre. But I loved the Little House in the Prairie series, and Little Women, I'd devoured the American Girl books and the Sunfire series. I was totally and utterly enthralled by this Sweet Valley edition that was the generational saga of the Wakefields (seriously), and went back in Jessica and Elizabeth's family tree—telling the story of lost (and found) loves.
So, the first time I tried to write a novel, I set out to write a sweeping generational saga about the lives and loves of one family from the late 1880s to present day. I sketched out each story, I wrote beginnings of each. It's been something like twenty years and I never finished any of them, but some of those characters and storylines are still in my head.
In college, I read my first romance novel (Nora Roberts, naturally), and I knew I'd found it. The first novel I ever finished was a contemporary romance, after something like seventy-five never-finished attempts from middle school to high school.
I've never looked back from contemporary since that point. I've written to completion somewhere over thirty novels, and by the end of this year I'll have had fifteen contemporary romance novels published. It's been the bulk of what I've read ever since that first Nora. I love contemporary, how real it feels, how easy it is to relate to everything. I also like writing things that don't require too much extra research or worrying about if I'm getting things write. It's simply a very natural fit for my voice, and it will always be the first thing that just clicked story wise.
That being said, if I ever branched out of contemporary romance, it'd probably be to go back to that original attempt. I'd love to write a historical romance—especially a generational saga like that Sweet Valley High one (I know, I know—it was brilliant though, seriously). I was an English major and American history minor in college, so writing a historical would definitely combine two things I love.
Over the past few years I've fallen in love with regencies, but I think if I were to write a historical, I'd try my hand at something American-set, maybe a Western, since I have a pretty decent working knowledge of the history. It's a fascinating time period, and that westward migration has always fascinated me (thank you, Pa Ingalls).
It's the research and the fear of getting it wrong that definitely hold me back on that score. Though, I've fallen in love with reading historicals lately, and that always gives me a little itch to write one.
For now, I'll stick with happily ever afters set firmly in the present, but ideas crop up from time to time, and you never know where a career will lead!
Giveaway
What is your favorite type of romance and why? One reader will get a copy of OUTLAW COWBOY!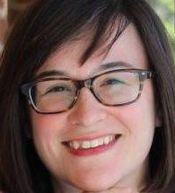 Nicole Helm writes down-to-earth contemporary romance specializing in people who don't live close enough to neighbors for them to be a problem. When she's not writing, she spends her time dreaming about someday owning a barn. She lives with her husband and two young sons in O'Fallon, Missouri.
Visit Nicole's website for more down-to-earth contemporary romance!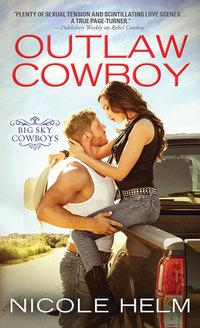 Ever since his father's accident, Caleb Shaw vowed he'd mend his wild ways, and he means to keep his word. He's a changed man. A better man. And he knows he should want absolutely nothing to do with his crazy old life…or the maddening temptation that is Delia Rogers.
Because Delia? Is nothing but trouble.
Delia's been stealing her sisters away from their violent father ever since she was old enough to fight back. But now with the police on her trail and all her bridges burned, there's nowhere left to run but back into the arms of the one cowboy she knows she shouldn't need. Caleb has always been too good for her, no matter how bad he claimed to be. Yet when close quarters turn into something more, Delia and Caleb are forced to decide what really matters: mending their reputations or healing their wary hearts…