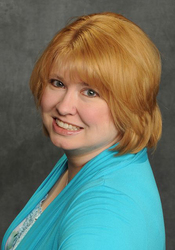 Sometimes life has a way of throwing up so many roadblocks at once that certain aspects of life can seem utterly hopeless. I know. This happened to me with my writing career. I almost gave up the pursuit because I gave up the hope that one day I'd be sitting on my front porch writing this blog about my name being on the cover of a new book that's about to hit store shelves. 🙂
My love of reading and writing started as a young child, but it wasn't until 2007 that I decided to pursue my dream in earnest. My husband and I made the decision that I would quit my day job and work on my writing full-time. It was a scary step—walking away from a job I'd held for many, many years. But most ventures are scary at the beginning. It takes courage to follow your dreams.
I started off entering contests…lots of RWA contests that had a Harlequin editor as final judge. I learned so much from that experience. By 2010, I entered the Mills & Boon New Voices Contest but didn't final. However, I won an editor critique. I was thrilled. I was so certain that I was finally on my way to getting "The Call". They liked a lot of what I had in my submission but they suggested some changes. Well, instead of really listening to what the editor was telling me, I totally rewrote the opening and sub'd. BIG mistake! It promptly got an 'R' (rejection).
And that wasn't the only 'R' to land in my inbox that month. It seemed that everything I wrote didn't work for one reason or another, which was disheartening because I thought at last I was getting somewhere with the editors. Up until this point, I'd been receiving personalized rejections instead of the initial form letters. And for an editor to take the time from their busy day to write a personalized letter meant they saw promise in what they'd read. But no more. I was back to form letters and lots of them at once.
I was defeated. I was so certain at that point that I'd never be a published author—more specifically a Harlequin author. But when you want something so bad for so long, it's really hard to give up. So I sucked it up and entered Harlequin's 2011 So You Think You Can Write Contest where I was shocked and honored to be one of the Top Five finalists. I was also encouraged to enter the Harlequin Romance Fast Track. At this point things started to move forward in a very positive, very fast manner. And I sold that year!!!
In my new release, A PRINCESS BY CHRISTMAS, the heroine, Reese, is facing tough times. Her whole life feels like it's been a lie. Now she's trying to make a new life for her and her mother, but it isn't easy and she's running into HUGE problems with the bank. She's on the verge of losing her home—part of her heritage.
Reese however is resilient and creative, but sometimes that's just not enough. So when all seems dark and gloomy, a sexy prince with an intriguing accent happens into her life. Suddenly Reese's ordinary, challenging life is suddenly extraordinary and exciting.
But will Prince Alex's stay at The Willows be enough to get Reese over this financial hurdle? Will she still end up losing her inn—her home? Or will she end up losing her heart instead?
Now it's your turn—if you were to come to a crossroads in your life, do you think you'd pick another path? Or do you think you'd stay the course and find out where it leads you?
"Faye's whimsical romance will tug on the heartstrings of bookworms across the globe. Reese and Alex are perfect together, and witnessing their budding love is a pleasure."
—RT Book Reviews
"A PRINCESS BY CHRISTMAS is a lovely romance between a prince and an ordinary girl. Author Jennifer Faye's latest offering would touch every girl's heart and make her swoon at Alex. And readers would be glued to the pages to read what ultimately happens to Reese's love affair with her prince. Highly recommended to all lovers of romance."
—Nas, Goodreads
"The whole entire plot of this book was just perfect. I loved all the plot twist coming from both different families. It shows that no one is perfect even if you have everything you are looking for. "
—Yaritza, Goodreads