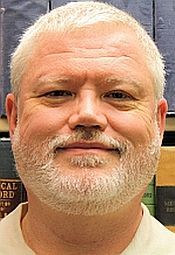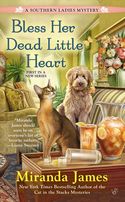 I have always had a predilection for female amateur detectives, ever since I first discovered Nancy Drew over forty years ago with The Secret of Shadow Ranch. That was the first mystery I read, and when I graduated to adult mysteries, I discovered Agatha Christie and her spinster sleuth, Miss Jane Marple. I was hooked. As much as I have enjoyed Dame Agatha's Hercule Poirot, Miss Marple is still my favorite.
Perhaps the root of my preference lies in my upbringing. My mother had four sisters, all of whom I knew well growing up. Then there were my paternal grandmother and her sister, my three paternal great aunts, and of course my maternal grandmother. They were all strong Southern women with inquisitive minds, and I learned many an interesting tidbit about human foibles and misdeeds by playing quietly by myself in the corner while these ladies chatted. (Or gossiped, whichever you prefer.)
Spinster detectives – or "little old ladies" as they are sometimes called, not necessarily affectionately – have been part of the mystery genre since 1897, when Anna Katherine Green introduced Miss Amelia Butterworth in That Affair Next Door. Miss Amelia established the essentials for the amateur spinster sleuth – a woman of "a certain age" with enough financial means to live independently, an inquisitive turn of mind, and a depth and breadth of the knowledge of human wickedness that often shocked her more naïve neighbors.
In 2011 I met two sisters, both married with children, who made an immediate impression on me. An'gel Ducote Molpus and Dickce Ducote Little are both bright, witty, and inquisitive, and we quickly became friends. When I was working on OUT OF CIRCULATION and need two spinster characters who were the arbiters of society in Athena, Mississippi, I thought of An'gel and Dickce right away. I made them quite a bit older, childless, and single, and put them in a book. Readers loved them, as do I, and when I wanted to write a second series with a couple of sisters, I didn't have to look far for the right characters. That was the beginning of my new Southern Ladies mysteries, and in BLESS HER DEAD LITTLE HEART, readers can see just what Miss An'gel and Miss Dickce get into on their own without Charlie Harris being in on the case. Diesel makes a cameo appearance. The sisters are cat-sitting while Charlie and his family take a well-earned vacation in France.
I'm already at work on the second Southern Ladies mystery, DEAD WITH THE WIND. Miss An'gel and Miss Dickce are visiting an old sorority sister to attend a wedding, and when the bride dies under strange circumstances, naturally the sisters have to poke their noses into everything. DEAD WITH THE WIND should be out in October of 2015.