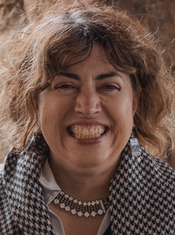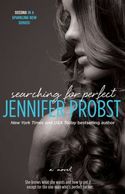 Readers love series. I love series. Stand alone, continuities, trilogies, serials, you name them, I'm ready to leap and get intoxicated by a new group of characters to invest in.
One of my favorite ways to do this is mix old characters with the new. It's a delicate balance to bring something fresh to my readers, along with giving a taste of what happened in the past books, like visiting an old friend.
I remember when I was completely addicted to soap operas, and suddenly the young children were full grown teens one day, ready to take on their own story. Or one of the kids would disappear, and many episodes later, storm back into town as a full adult. We forgive soap opera time because it's so much fun. Same thing with fiction.
In SEARCHING FOR PERFECT, my hero Nate is a big golfer. When he's on the course, he almost gets bonked on the head by a runaway golf ball, and when he meets the person holding the club, readers come face to face with Wolfe – my nineteen year old angsty, tortured teenager from THE MARRIAGE MERGER. But now he's all grown up. Wolfe and Nate strike up a friendship, and interweaving the old with the new takes on a breath of fresh air. It's also a great way to introduce some humor, and show a burgeoning male friendship I love to write about.
We also see Genevieve, the younger sister of my original heroine, Alexa, from THE MARRIAGE BARGAIN. Sixteen when we first met her, flash forward ten years and we have her story about to bubble up. She's friends with the crew from the matchmaking agency, Kinnections, so readers are able to re-connect with the characters from the Marriage to a Billionaire series without ever feeling they're stealing the show. And of course, her twin sister Isabella has become quite a problem in the family. She's a bit of a hell raiser, so I believe her story may need to be told once I figure out what it is!
Oh, and let's not forget our animals. There's nothing I love more than seeing my pets crop up in future books, whether it's Old Yeller from MARRIAGE BARGAIN who got his own story in THE BOOK OF SPELLS, or my beautiful, disabled pit bull Robert from SEARCHING FOR SOMEDAY. I like to know they're happy and still doing okay.
Do you love seeing older characters popping up in series? What are some of your all-time favorites? I'll mention a few but of course, my list is endless!
Safe With Me in Seattle series by Kristen Proby
Anything written by Susan Elisabeth Phillips
Lucky Harbor series with Jill Shalvis
Blue Heron series with Kristen Higgins
Beautiful series by Christine Lauren
Drop me a comment and let me know some of your faves! we'll pick a winner and give away a digital copy of SEARCHING FOR SOMEDAY!</b>
Visit Jennifer and see her in person on the Belles on Wheels tour.
To comment on Jennifer Probst's blog please click here.