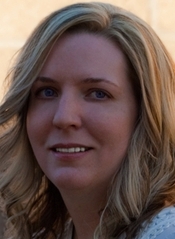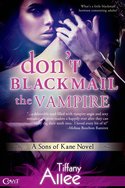 Weird settings, that is. What were you thinking?
Earlier this week, my book DON'T BLACKMAIL THE VAMPIRE was released from Entangled's Covet line. It is the sequel to DON'T BITE THE BRIDESMAID (although it can be read as a stand-alone story). The series is a lighthearted take on paranormal romance, something even contemporary romance lovers might enjoy. And one of the ways I've found to make vampires a little funnier, and their stories a little more lighthearted, is to take them out of their comfort zones and watch the awkward fun unfold.
DON'T BITE THE BRIDESMAID took a vampire and made him ride around on a cruise ship for the majority of the story (that's a lot of rays for a sun-challenged man!), and in keeping with this tradition, I set DON'T BLACKMAIL THE VAMPIRE in a place where you wouldn't necessarily expect a vampire story to be set—a ski resort.
Did you know vampires can ski?
Well they totally can. And they can ice skate. Yep. I was surprised, too.
Not only can they ski and ice skate, Charles proves that they can also be nice, charming guys, who are only sort of obsessed with blood.
But the setting still creates some awkward situations for Charles. It's bad enough that he's stuck in (cloudy) daylight quite a bit, which makes him a little ill and a lot hungry, but he's constantly having to rescue the heroine from her own terribly awkward moments. Vampires might be able to ski and ice skate (this one, at least), but the heroine, Rachel, is human, and not super athletic.
Not that being rescued by a hot vampire is necessarily a bad thing. I can't say I'd object. 😉
Are you a tiny bit mean like I am—grinning while your favorite characters are stuck places where they just don't totally fit in? One commenter will win a copy of DON'T BITE THE BRIDESMAID (ebook)
To comment on Tiffany Allee's blog please click here.