Meet Kyle Kimpton, the Hero from Jennifer Probst's A Brand New Ending
1) Greetings Kyle! Thanks for being with us at Fresh Fiction today. I know that a lot of readers are interested in your story. Can you tell us a bit about yourself? Absolutely. I'm a successful Hollywood screenwriter with some big movies to my credit, but lately, my life hasn't been what I've imagined. Sure, I'm successful, but I sacrificed the only woman I ever loved for my career, and I plan on getting her back. I'm going to win back her love, and write the greatest script of all time. I can still have it all, right?
2) Maybe… We see know why you returned to your hometown after a decade. What's the first thing that you did when you arrived? Went straight to the Bishop B&B to see Ophelia. God, she took my breath away. I'm still madly in love with her. I explained I needed to stay at the Inn in order to write this new script, but she didn't take my request too well.
3) A little birdy told us that Ophelia isn't exactly happy to see you. Care to comment on that? Yeah. As stated above, let's just say I told her my plan but she said it'd be a cold day in hell before I get to stay at her Inn. Guess I'm going to have to go to Plan B in order to tempt her to give me another chance.
4) We need more details about Ophelia. You are a writer, so tell us something poetic about her. I've been falling in love with Ophelia since the first time I saw her at twelve years old. She's all Irish, with strawberry-blonde hair, ocean blue eyes, freckles in all the right places, and a fabulous temper when you push her too far. She can cook a perfect blueberry scone, ride like the wind on a horse bareback, and sing like Adele. But it's her heart that brings me to my knees. She was always there for me when my asshole father tried to destroy me, and she loves with her entire being. Ophelia makes me want to be a man worthy of her.
5) They say hindsight is 20/20. Looking back on your early relationship with Ophelia what would you change? It took me a long time to figure out what went wrong. I blamed her for too many things, but it was my own selfishness that eventually destroyed us both. What do I regret? Not being there when she needed me. Being so focused on making it in my career, I sacrificed the only woman I was meant to love. I have too many regrets to list.
6) It has been hard living without Ophelia for all of these years, however, are there any positive things that have come out of the separation? Yeah, I finally realized what was really important and decided I'd give up all of what I achieved to get Ophelia back. I was young when we ran away and got married. Age taught me some hard lessons, but I probably needed to screw up in order to finally grow up and learn what I need in my life. We all have regrets. It's what you decide to do about them that matters.
7) In a perfect world, where do you see yourself in a few years? My new script made into a movie with my vision, not some hot-shot director who wants to change the essence into something saleable. Ophelia by my side with a ring back on her finger. Hopefully, a child.
8) Finally, Ophelia has a younger sister…is it possible that she may be getting a happy ever after? Funny, you should ask. Harper is a lone wolf, but there's a guy coming into town and staying at the B&B that's going to change everything. I think Harper has finally met her match.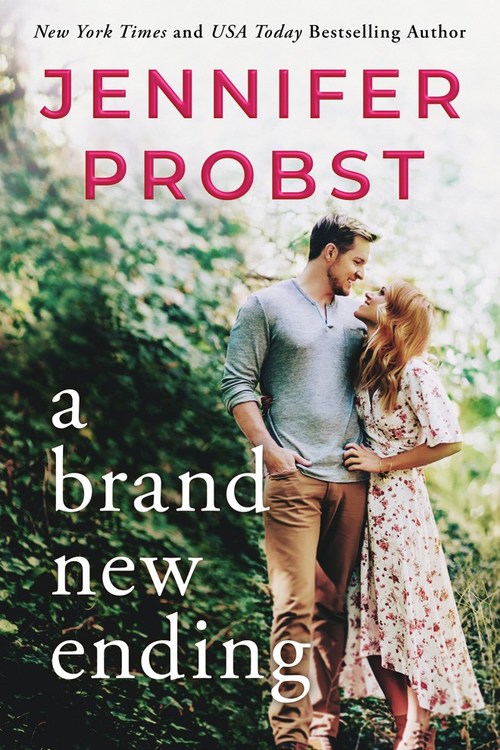 A love story will be rewritten in this heartfelt romance
from New York Times bestselling author Jennifer
Probst.
Ophelia Bishop was a lovestruck teenage girl when she and Kyle Kimpton chased their dreams to Hollywood. Kyle's dreams came true. Ophelia's did not. When Kyle chose his career over their relationship, Ophelia returned home to rural New York to run the family's B & B—wiser, and more guarded against foolish fantasies. Now Kyle has come crashing back into her life, and all her defenses are down.
Kyle can't think of a better place to write his latest screenplay than his hometown. After all, that was where he met the heart of his inspiration—his first love. He knows the damage he's caused Ophelia, and he wants a chance to mend their relationship. If anyone can prove to Ophelia that happy ever afters aren't only for the movies, it should be him.
As much as Ophelia's changed, she still has feelings for Kyle. But her heart has been broken before, and she knows that Kyle could run back to Hollywood at any time. She gave up her dreams once, but maybe she can dare to change her own love story…one last time.
Romance Contemporary [Montlake Romance, On Sale: October 23, 2018, Trade Size / e-Book, ISBN: 9781503904873 / ]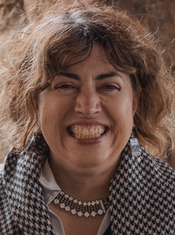 Jennifer Probst wrote her first book at twelve years old. She bound it in a folder, read it to her classmates, and hasn't stopped writing since. She took a short hiatus to get married, get pregnant, buy a house, get pregnant again, pursue a master's in English Literature, and rescue two shelter dogs. Now she is writing again.
She makes her home in Upstate New York with the whole crew. Her sons keep her active, stressed, joyous, and sad her house will never be truly clean.
She is the New York Times, USA Today, and Wall Street Journal bestselling author of sexy and erotic contemporary romance. She was thrilled her book, The Marriage Bargain, was ranked #6 on Amazon's Best Books for 2012.