There's definitely something romantic about old journals and love letters, a certain mystery that intrigues me. So, I wanted to include this element in my upcoming release, A Lot Like Love hitting store shelves on June 29, 2021. In this second chance romance, Sarah Lewis not only inherits her grandmother's B & B in a small coastal town, but she also finds her grandmother's old journal, where she discovers a secret no one ever knew.
This plot device of journals and love letters as a way of communicating in books and movies is one of my favorites and here are my top 5 love story movies that feature this element.
P.S. I Love You– This movie starring Gerard Butler and Hilary Swank based on the bestselling novel by Cecelia Ahern has to be my all-time favorite. Love letters from beyond the grave that are heartwarming, sentimental and tear-jerking make this movie unforgettable. For me, the best part was seeing their love for one another through the flashback moments that the letters provided and seeing the heroine overcome her sadness and open herself up to love again.
The Lake House– This movie starring Keanu Reeves and Sandra Bullock was so unique in it's concept. Love Letters traveling through time gave this one such an intriguing conflict from the beginning. How would these two ever get together? Watching them connect and fall in love through the letters had me rooting for their happily ever after.
The Notebook– This movie starring Ryan Gosling and Rachel McAdams based on the book by Nicolas Sparks is a little hit and miss for me regarding the love story of the younger version of the couple, but I can't deny the wonderful love between the older versions of the characters in this film. And when Noah reads his notebook/journal to Allie as a way to remind her of their life together and the love between them, it's an emotional rollercoaster for sure!
Letters to Juliet– This movie starring Amanda Seyfried is a fun story with a beautiful setting. An American in Italy discovering an old letter written to Juliet is a unique plot that takes the viewer on a fun ride with lots of love to discover along the way. An added historical element makes this one a great film and easily one of my top five.
To All the Boys I've Loved Before– This movie starring Lana Condor and Noah Centineo is a YA romance based on the novel by Jenny Han that is too adorable not to include in this list. And this one has the unique twist that the letters the main character, Lara Jean writes are not ever supposed to be read. They are a journal or sorts for her. Which of course makes the story so enjoyable when the letters are sent and the drama begins.
There are many more movies and books that I've enjoyed over the years that feature this plot device and they are the ones I always tend to re-watch and re-read. I hope A Lot Like Love leaves you with the same cozy, heartwarming feel that these movies have bestowed on me.
—
***Giveaway***
What is your favorite movie or book that features Love Letters or a Secret Journal? Comment below to enter to win 1 of 5 Amazon Giftcards!
XO
Jen
—
Blue Moon Bay #1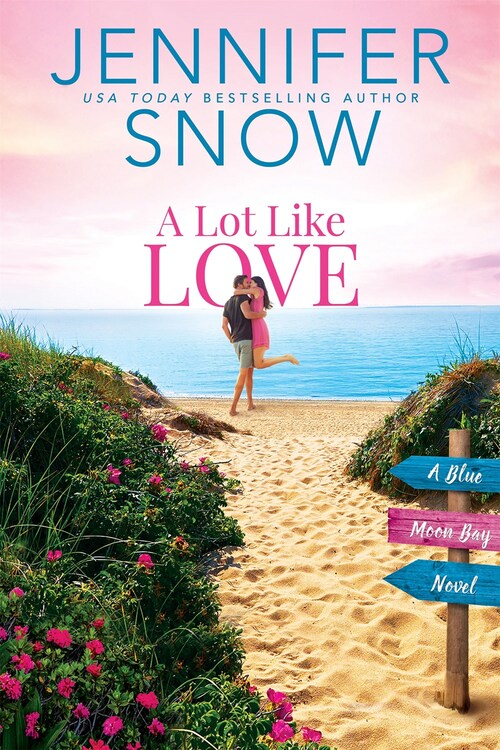 A sweet and funny small-town rom-com already optioned for a movie!
When Sarah Lewis inherits a run-down B&B from her late grandmother, the logical thing to do is sell it and get back to her life in L.A. Introverted and tech-savvy, Sarah understands computer coding and apps, but people…not so much. Small-town life just isn't for her.
But when she learns that the interested buyer will tear down the B&B to build a high-end luxury resort on the prime real estate in Blue Moon Bay, she feels obligated to her grandmother and the community to restore the place to the landmark tourist destination it once was. Even if doing so means convincing her high school crush to help her restore it instead of buying it out from under her.
Wes Sharrun's life has continued to unravel since the death of his wife three years ago. Now with a struggling construction company and a young daughter he's unable to connect with, he sees purchasing the B&B as an opportunity to get back on his feet. But Sarah refuses to sell. With so much on the line, Wes won't take no for an answer. He just needs to show Sarah that she's in way over her head…let the battle begin.
When sparks start to fly between them, the sizzling tension heats up in ways neither of them expected. But will their fight over the B&B keep them from what they both truly want?
Romance Contemporary | Romance Comedy [Entangled: Amara, On Sale: June 29, 2021, Mass Market Paperback / e-Book, ISBN: 9781649370242 / eISBN: 9781649370372]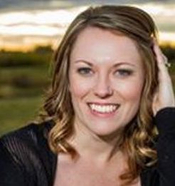 Jennifer Snow is an award-winning, contemporary romance author writing for Harlequin, Grand Central, and Berkley/NAL. She lives in Edmonton, Alberta with her husband and son.