Jen: What inspired you to write A WOMAN OF INTELLIGENCE? 
Karin: I really liked the idea of writing about a struggling mother against the backdrop of the Cold War. I was dealing with my own postpartum depression and identity loss and wanted to channel that into a book. Admittedly, at first, I wanted her to be an assassin with a LOT of anger, but my editor talked me out of that one! So she is a spy with a LOT of anger instead – ha.
While I was starting to piece together the story, a friend told me about Elizabeth Bentley, a Vassar College grad like me. She graduated in 1930 and went on to study Italian, earning a master's degree in languages from Columbia University. While at Columbia, she joined a Communist Party cell and then fell madly in love with Jacob Golos, a Ukrainian-born revolutionary who conducted Soviet espionage.
While Elizabeth Bentley certainly inspired the book, I did not follow her story that closely. She wasn't a mother, and she didn't live a gilded life in New York. But I loved the idea of giving a struggling mother a secret life and a sense of purpose.
What leads Katharina to become a translator at the newly formed United Nations in the 1940s?
During WWII, Katharina was working as a translator for City Hall in Manhattan. A colleague hears her speaking French and knowing that it's one of the official languages at the newly formed UN, proposes that she go try to get a job there. She wants to help Katharina, but the colleague is also eyeing her job as she's dealing with sexual harassment from her boss and wants Katharina's much less handsy boss instead. We all know sexual harassment is still an issue today, but in the 1950s, you couldn't file a formal complaint. There were no laws protecting women—those finally came about with the Civil Rights Act of 1964. So Katharina ends up at the UN because a woman is trying to get herself out of a terrible situation. She does and ends up helping Katharina too. A polyglot with a Swiss family, Katharina walks past those UN flags and knows she's found her place.
Despite being the wife of a beloved pediatric surgeon and heir to a shipping fortune, Katharina feels trapped. What happens that changes her present circumstances?
Katharina feels very trapped, which is in large part due to the 1950s attitudes toward working women and also because she has a husband who believes babies and young children should spend all their time with their mothers. If he could put them back in Rina's womb, he would! Two things change her circumstances. One is Rina truly reaching the end of her rope. She needs something to change in her life, and if it's not going to be work outside the home, it's going to be a nervous breakdown. During this moment of truth, she meets an FBI agent who approaches her because she used to have a relationship with a man who is now a known Soviet spy. The FBI wants Katharina to get close to him, to infiltrate his circle. This gives her not only a sense of purpose in her life but a higher sense of purpose where she's also helping her government.
In order for A WOMAN OF INTELLIGENCE to ring true with readers, how much research was needed? And, what was the most fascinating tidbit you learned along the way?
Compared to the book I wrote before, A HUNDRED SUNS, the research for A WOMAN OF INTELLIGENCE felt pretty tame. First, it was in English as opposed to French, which made it easier! And the book takes place in New York City, a place I know well. But I did do a lot of research about the real woman that inspired the book, Elizabeth Bentley, who spied for the Soviets during WWII, and quite a bit about the FBI and the Cold War. The most fascinating tidbits for me were around the lives of women in the Fifties. I knew that it was an oppresive time, but you don't quite understand how oppressive until you're flipping through magazines, looking at the ads targeting women, seeing your gender being reduced to babymaking and house cleaning.  
Sneak Peek: What are you working on next?
I'm working on a book set in Los Angeles in 1977. The Seventies has always been my favorite fashion era – disco! Halston! YSL! – so it's been such a blast to write. For "A Woman of Intelligence," I leaned into my own postpartum depression and anger, making it, at times, a very tough book to write. The one I'm writing now is my joy book. I think after the 18 months we've all had, everyone is looking for some laughter, some glamour, some good old-fashioned fun. I hope this book will bring all three.
What's the best way for readers to stay connected with your latest happenings?
Definitely Instagram with Twitter a close second. Find me @karintanabe on both. (Perks of having a unique name!)
Thank you for the behind-the-scenes look into your novel. Happy summertime!
Thank you! Happy summertime – and summer reading – to everyone.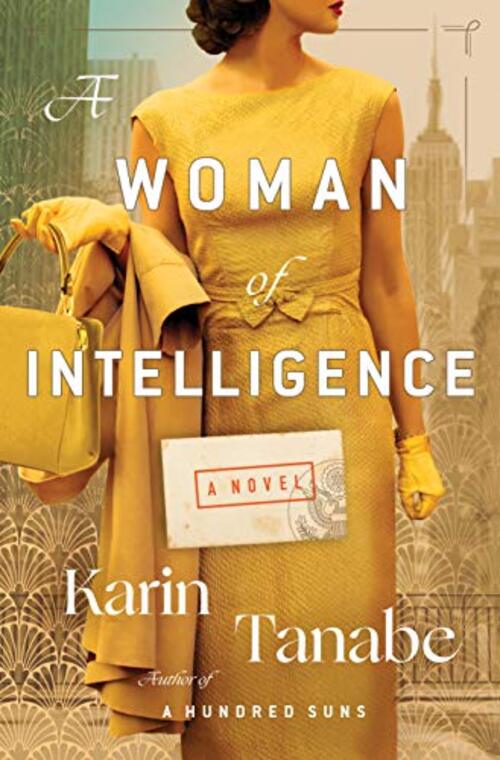 From "a master of historical fiction" (NPR), Karin Tanabe's A Woman of Intelligence is an exhilarating tale of post-war New York City, and one remarkable woman's journey from the United Nations, to the cloistered drawing rooms of Manhattan society, to the secretive ranks of the FBI.
A Fifth Avenue address, parties at the Plaza, two healthy sons, and the ideal husband: what looks like a perfect life for Katharina Edgeworth is anything but. It's 1954, and the post-war American dream has become a nightmare.
A born and bred New Yorker, Katharina is the daughter of immigrants, Ivy-League-educated, and speaks four languages. As a single girl in 1940s Manhattan, she is a translator at the newly formed United Nations, devoting her days to her work and the promise of world peace—and her nights to cocktails and the promise of a good time.
Now the wife of a beloved pediatric surgeon and heir to a shipping fortune, Katharina is trapped in a gilded cage, desperate to escape the constraints of domesticity. So when she is approached by the FBI and asked to join their ranks as an informant, Katharina seizes the opportunity. A man from her past has become a high-level Soviet spy, but no one has been able to infiltrate his circle. Enter Katharina, the perfect woman for the job.
Navigating the demands of the FBI and the secrets of the KGB, she becomes a courier, carrying stolen government documents from D.C. to Manhattan. But as those closest to her lose their covers, and their lives, Katharina's secret soon threatens to ruin her.
With the fast-paced twists of a classic spy thriller, and a nuanced depiction of female experience, A Woman of Intelligence shimmers with intrigue and desire.
Women's Fiction Contemporary [St. Martin's Press, On Sale: July 20, 2021, Hardcover / e-Book, ISBN: 9781250231505 / ]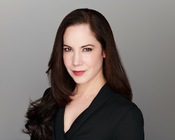 Karin Tanabe is a Washington, DC-based fiction writer and former Politico reporter whose writing has appeared in the Chicago Tribune, The Houston Chronicle, Newsday, The Miami Herald, and The Washington Post. Before writing her debut novel, "The List," Karin worked as a travel writer, a celebrity journalist, a style scribe and a society reporter. She also handed out those oversize checks to elated winners at the Tokyo Film Festival – career highlight! She has made frequent appearances as a celebrity and politics expert on television, including on Entertainment Tonight, Inside Edition, and CNN.
***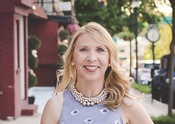 Jennifer Vido is best known for her nationally syndicated Jen's Jewels author interview column. A savvy book blogger she dishes the scoop on the latest happenings in the publishing business. As a national spokesperson for the Arthritis Foundation, she has been featured by Lifetime Television, Redbook, Health Monitor, The New York Times, The Baltimore Sun, Healthguru.com, and Arthritis Today. She is the author of the Piper O'Donnell Mystery series. Currently, she lives in the Baltimore area with her husband and two sons.