Summer reads are my favorite kind of books. Being able to relax on the beach or sip sweet tea poolside with a new release in hand is what I look forward to all year. This month's jewel, Amy Mason Doan, could not agree more. Her latest work, Summer Hours, is a novel about friendship, love, and ambition set in the mid '90s and 2008. Sometimes the path to achieving life's dreams can be a little rocky as depicted in this thought-provoking book filled with hope and forgiveness. Go ahead, and grab a cold lemonade and get to know the superbly talented author behind the story, Amy Mason Doan.  
What inspires you to write novels set in summertime?
Summer seems like this lazy, golden season, but I think that's deceptive. The summer months can be surprisingly intense. Summer is when we reinvent ourselves; I don't think I've ever shaken off my shock over classmates who came back to school in September completely transformed. My mom has this long frame in her bedroom with a bunch of my pre-teen and teen yearbook photos in it. It's held together with gold hinges, and I stare at it every time I visit her. I try to remember everything that happened in the hinge part of the frame—the summers. The flirtations, the ways my friends and I were experimenting with growing up, and the long, unplanned days.
I probably have a heightened sense of summer as a period of change because my birthday is August 31! All summer, I'm keenly aware of that date looming and time passing.
What sparked the idea for your new release, Summer Hours?
The June after I graduated from U.C. Berkeley, I got a job writing newsletters for an industrial real estate company in Oakland, Calf. I'd been an English major, so I'd gone from blissfully reading Bronte and Donne in the library to writing about "absorption rates" and "build-to-suit credit" for this loud, all-male team of brokers. I was lucky to get that job, because I had few marketable skills. But I definitely didn't fit in. I was so unhappy and anxious about my future that I used to sneak out to noon movies with another recent-grad friend.
I've long toyed with the idea of writing a novel about that pivotal time in my life, but I wasn't sure how to structure it. Then one day I realized that it could work extremely well as an answer to The Graduate. Like the iconic movie and novel by Charles Webb, SUMMER HOURS has some juicy, age-old themes – our 20something fear of selling out, sexual temptation, a love triangle between someone older and someone our own age. Whether she's floating around on a pool raft or sneaking onto a boat to sleep with the one person she knows she shouldn't, Becc is all of us in those "floating" or "drifting" months after school ends and we're facing adulthood. It can be scary, especially if you're someone (like Becc) who's tried to plan and play by the rules her whole life.
The story takes place in the mid '90s and 2008. What attracted you to these time periods?
I graduated into a recession in the 90s, so it's my era! I love the music, the movies, the fact that we weren't constantly connected. People on the cutting edge had BlackBerries, but most of us lived more in the moment.
Journalism plays a big role in the plot of SUMMER HOURS, because Becc is an aspiring, idealistic cub reporter. I picked times when the Internet and then smartphones dramatically transformed the industry. Newspapers started shrinking and online news changed everything. Setting the novel when I did made for a dramatic backdrop that added conflict and intensity to Becc's story.   
How does the seductive power of nostalgia come into play in your latest novel?
I LOVE it when readers and reviewers use the word nostalgic to describe my work. I'm endlessly fascinated by how we grapple with the past. In SUMMER HOURS, Becc is nostalgic for her high school friendships, for the girl she used to be, and for the comparative purity and simplicity of those years.
She's 32 in the present thread of the story, and a weekend of reuniting with old friends forces her to grapple with the adult she's become. It's like The Big Chill in that way. Has she sold out? Has she turned into the grownup she promised to be? And if she hasn't, can she live with that fact? She's pretty hard on herself both as a recent college grad and a 32-year-old, but by facing her choices she begins to forgive herself for them…and to make the most of the years ahead of her. That's what we all strive to do, whether we're 32 or 42 or 82.
As a woman, what expectations does Becc impose on herself that her male counterparts may not experience?
Becc was always "the good girl," "the nice girl," "Miss Perfect Attendance." She's like the high school me in that respect! My high school Political Science teacher used to call me "The Conscience of the Class." I'm still not sure why. Maybe because I did all of the extra credit? He bellowed this nickname across the room. It's a heavy weight to carry, and women already put so much more pressure on themselves to be perfect than men do.
Becc also wrestles with guilt over her sexuality, which I think is realistic—and unfair. Women are sexual beings. And Becc reaches for her older lover. She's the aggressor in many respects; it was important to me that she have agency in those flirtation and sex scenes with Cal, as they tryst on his boat and in their Sausalito hideaway. I'm hoping that readers will watch her affair play out without judging her, even when her lies trip her up and hurt other characters for whom we have sympathy. Or, I guess I hope that if they do start to judge her, that they'll catch themselves doing so and wonder why…and maybe then have even more compassion for her. If I've done my job well, readers will be rooting for Becc to make things right with the people she hurt.
And I think it's simply fun to watch "Miss Perfect Attendance" sort of "break bad" and become the 22-year-old who skips out on responsibility. It's fun, and it's real.  
What was the most challenging part of writing the novel?
I decided early on to withhold the identity of Becc's traveling companion during the first act of the book. On page one we know only that it's a man she's known for a long time and that things are awkward between them, but we don't know who he is—and if they're married, separated, divorced, maybe having an affair that's gotten strained. I wanted to keep the reader guessing, and then, once they're deeper into the story, rooting for it to be a certain character. And I love how it worked out, but it was incredibly difficult to figure out 1. How to describe emotions and actions without giving away his identity and 2. The right point to disclose his name. I didn't want this part of the novel to start feeling too much like the gimmick of Wilson from the TV show Home Improvement – remember that neighbor who was only seen above the hedge? You only saw his forehead?
In SUMMER HOURS, Becc's traveling companion is initially hidden not by a hedge by their giant wedding present, and I had fun with that. But we do find out who he is before things get frustrating, and several readers have reached out to say they loved trying to guess who he is.
What's the best way for fans to stay connected with you?
Visit me on Instagram or on my Facebook page, or send me an email on my website. I may not respond immediately but I'm trying to respond to every email! I've received incredibly personal messages about both books, and I truly appreciate it when readers take the time to reach out and tell me that my books touched them.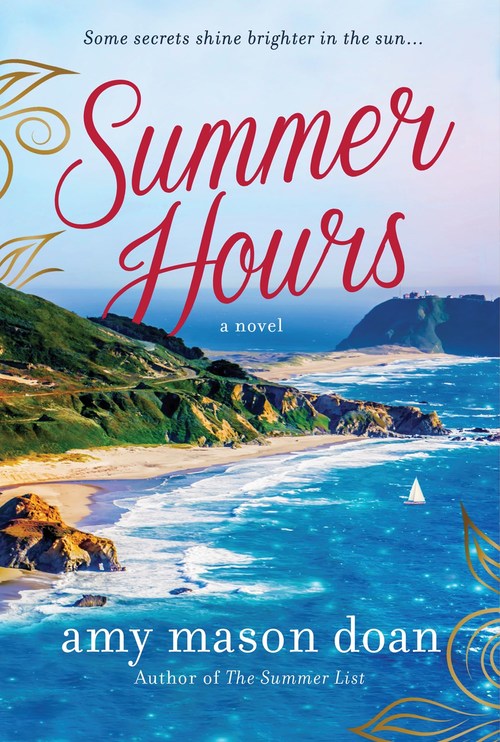 With the feminist self-discovery of Commencement and the love triangle of The Graduate, Summer Hours is a sparkling novel about a secret affair, the summer it all unravels, and the reunion a decade later that will be one woman's happy ending or her biggest mistake. From the author of The Summer List.
Becc was the good girl. A dedicated student. Aspiring reporter. Always where she was supposed to be. Until a secret affair with the charming Cal one summer in college cost her everything she held dear: her journalism dreams; her relationship with her best friend, Eric; and her carefully imagined future.
Now, Becc's past is back front and center as she travels up the scenic California coast to a wedding—with a man she hasn't seen in a decade. As each mile flies by, Becc can't help but feel the thrilling push and pull of memories, from infinite nights at beach bonfires and lavish boat parties to secret movie sessions. But the man beside her is not so eager to recreate history. And as the events of that heartbreaking summer come into view, Becc must decide if those dazzling summer hours they once shared are worth fighting for or if they're lost forever.
Set in the mid '90s and 2008, Amy Mason Doan's Summer Hours is a warmly told novel about the idealism of youth, the seductive power of nostalgia, and what happens when you realize you haven't become the person you'd always promised to be.
Coming of Age | Women's Fiction Contemporary [Graydon House, On Sale: June 4, 2019, Trade Size / e-Book, ISBN: 9781525823572 / eISBN: 9781488096792]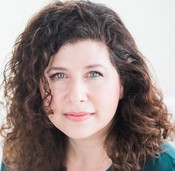 Amy Mason Doan grew up in Danville, California and now lives in Portland, Oregon.
She's written for The Oregonian, San Francisco Chronicle, Wired, Forbes, The Orange County Register and other publications. Amy has an M.A. in Journalism from Stanford University and a B.A. in English from U.C. Berkeley.
***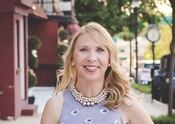 Jennifer Vido is best known for her nationally syndicated Jen's Jewels author interview column. A savvy book blogger she dishes the scoop on the latest happenings in the publishing business. As a national spokesperson for the Arthritis Foundation, she has been featured by Lifetime Television, Redbook, Health Monitor, The New York Times, The Baltimore Sun, Healthguru.com, and Arthritis Today. She is the author of the Piper O'Donnell Mystery series. Currently, she lives in the Baltimore area with her husband and two sons.