Get ready for some fun in the sun with our Summer BBQ Recipe Roundup! All week we're featuring a different author each day who is sharing info about her latest book release, as well as a delicious recipe perfect to take to your next get together. Be sure to check back tomorrow (and all week) for another awesome author's mouthwatering summer recipe! We're getting things started with romantic suspense author Kendra Elliot, who has an appetizing appetizer to share! Her latest book, A MERCIFUL PROMISE, hits stores tomorrow.
Remember, come back tomorrow for more!
***
FBI Special Agent Mercy Kilpatrick has a secret. She was raised in Central 
Oregon as a prepper and survivalist and hides that she continues to practice that way of life. Her fiancé Truman Daly is the chief of police in the rural town where she grew up. He knows about and supports her secret because she is the woman he loves.
In 
A Merciful Promise
, Mercy uses her survivalist skills to infiltrate a militia amassing stolen firearms in an isolated forest community. It requires that she relinquish all contact with the outside world and live in a culture where suspicion is second nature. While she is gone, Truman handles three baffling execution-style murder investigations in their small town.
I love writing Mercy and Truman. This is their sixth book, and the reader will be immersed in their determination and commitment as the two of them never give up on returning to each other—no matter how deadly the situation appears.
My readers know Mercy is a healthy food freak, and I think she'd make this sweet salsa with a big kick all summer.


Watermelon Salsa

Recipe by Trisha Yearwood @ Food Network Magazine
Ingredients
1 1/2 teaspoons lime zest (from about 1 lime)
1/4 cup fresh lime juice (from about 3 limes)
1 tablespoon sugar
Freshly ground pepper
3 cups seeded and finely chopped watermelon
1 cucumber, peeled, seeded and diced
1 mango, peeled and diced
1 jalapeno pepper, seeded and minced
1 small red onion, finely chopped
8 fresh basil leaves, finely chopped
1/2 teaspoon garlic salt
Tortilla or pita chips, for serving
Directions
1. Stir together the lime zest, lime juice, sugar, and 3/4 teaspoon pepper in a bowl. Add the watermelon, cucumber, mango, jalapeno, onion, and basil and toss gently. Chill the salsa until ready to serve.
2. Add the garlic salt just before serving. Serve with chips.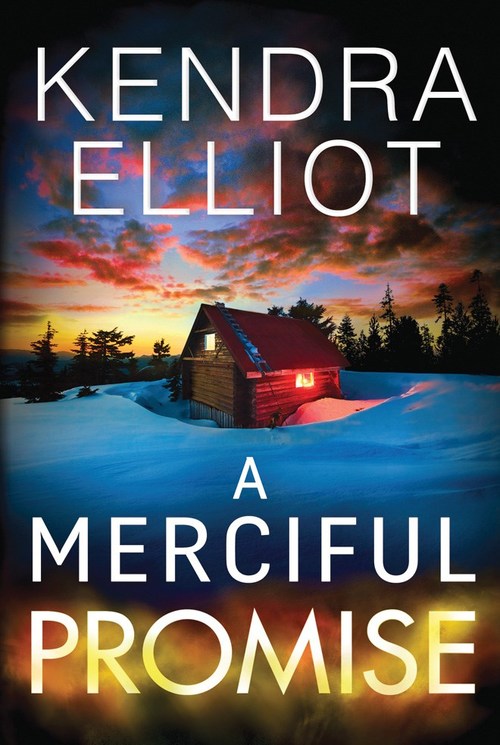 The Wall Street Journal bestselling series continues as Mercy Kilpatrick becomes embedded in the nightmare of a terrorist conspiracy.
The job: infiltrate a militia amassing illegal firearms in an isolated forest community. FBI agent Mercy Kilpatrick is the ideal candidate. She knows Oregon. She's near the compound. And having been raised among survivalists, Mercy understands the mind-set of fanatics. Lay low, follow rules, do nothing to sound an alarm, and relinquish all contact with the outside world. She's ready to blend in.
As Mercy disappears into the winter hills, something just as foreboding emerges. Mercy's fiancé, Eagle's Nest police chief Truman Daly, is faced with a puzzling series of murders—three men dumped in random locations after execution-style shootings.
Now, for Mercy, trapped in a culture where suspicion is second nature, and betrayal is punishable to the extreme, there is no way out. No way to call for help. And as plans for a catastrophic terrorist event escalate, there may be no way to stop them. Even if Mercy dies trying.
Romance Suspense [Montlake Romance, On Sale: June 18, 2019, Trade Size / e-Book, ISBN: 9781503900325 / ]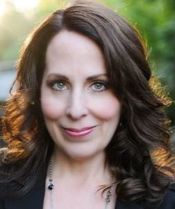 Kendra Elliot has landed on the Wall Street Journal bestseller list multiple times and is the award-winning author of the Bone Secrets and Callahan & McLane series and the Mercy Kilpatrick novels. Kendra is a three-time winner of the Daphne du Maurier Award, an International Thriller Writers finalist, and an RT Award finalist. She has always been a voracious reader, cutting her teeth on classic female heroines such as Nancy Drew, Trixie Belden, and Laura Ingalls. She was born, raised, and still lives in the rainy Pacific Northwest with her husband and three daughters but looks forward to the day she can live in flip-flops.