Christmas Eve
Buddy was looking forward to this Christmas unlike any other Christmas in his entire life. Christmas growing up in Texas was exciting like it is for any kid. That is, until Kenny started to drink and beat his mother and just generally be an asshole to everyone…ruining their family. Then Christmas wasn't so much fun anymore. It was just a short break from the loud, sad, horror show that seemed to hijack his interrupted childhood.
Christmas, after arriving in North Carolina, seemed to be okay, but it took a while for Buddy and his mother to make their own new traditions for the holiday. They were living someone else's life at that point, and so they were doing someone else's traditions.
They had no family to speak of, no one to go visit, no one to come visit them, no one to send Christmas cards to…not even to the nice ladies they met in New Mexico. There was no receiving a gift in the mail, such as a dress shirt that didn't fit quite right, from Daniel Junior's Uncle Frank and Aunt Nikki. It was a strange holiday now. Just – nothing, empty, voided – but with reds and greens festively adorning the nothing, empty and voided. That took some getting used to.
When Buddy first arrived in North Carolina, he still believed in Santa Claus. Some of the kids at his new school talked about how Santa wasn't real, it was just their parents pretending, it was just another lie about the world that adults told their children. But Buddy kept it secret, like he kept a lot of secrets. He still believed.
He asked his mother, "How will Santa know where to find us if we ain't who we used to be?"
"Santa knows all, son," she replied, rubbing his hand with her finger.
"Does he know that I'm still me? Just that I have a different name and a new home?"
"I promise, Buddy, he will not forget you."
Buddy believed her and Santa did not disappoint. Years later, he learned that Joe did his mother a favor, dressed up as Santa and put the presents under the tree for her, just in case Buddy woke up in the night. Joe bought Buddy a brand-new Kelly-green Schwinn from the big toy store in Durham and put a huge red bow on top of it. He decided during that very first Christmas that Joe Horton was good people and he could trust Joe being around his mother.
But this Christmas, more than twenty Christmases later, Buddy was bringing Julie and Molly to meet his mother and Joe at Christmas dinner. This Christmas, he would have a little girl in his life to buy presents for. This Christmas, he got to play up Santa Claus and accompany Julie to the mall where she proceeded to have a photo taken of Molly on Santa's lap – but only after Molly stopped hopping long enough to sit down and explain to him that she wanted Polly Pockets and a new art set for her room and a cure for cancer.
Watching the pure joy in the face of a kind and genuinely open child, like Molly, tear into a cheerily wrapped Christmas gift would be a first for Buddy. Since he had no siblings and no nieces and nephews or cousins, it would probably be the most exciting part of his entire holiday – being a witness to such a magical moment.
Buddy and Julie, with Molly in tow most of the time, started spending lots of their free time together ever since that Saturday in late October at Flora's Bistro. They would eat supper together almost every day, either at Julie's or at Buddy's and sometimes at the Bojangle's close to the highway. Julie enjoyed leaving her sweatshirts and jackets behind at Buddy's and poking fun at his assorted Kool Aid flavors resting inside several plastic jugs, which he kept lined up like soldiers in his fridge. Buddy enjoyed keeping a box of some chewy Chips Ahoy chocolate chip cookies in Julie's pantry and a container of grape Kool Aid in the back of her fridge. He hoped someday, he would be able to leave his toothbrush.
Julie let Buddy go trick-or-treating with them on Halloween. She invited him to have apple pie and vanilla ice cream with them on Thanksgiving, after they got back from feeding the homeless Thanksgiving dinner at church. They took walks with Bo, played at the park, enjoyed movies either in the theatre or videos at Julie's house. Molly read to Buddy a few times, Junie B. Jones books mostly, but she started reading the Box Car Children per Buddy's recommendation, and Buddy found himself being the new kid with a new name in a new school in a new state all over again as he listened to her read.
Buddy taught Molly how to ride her two-wheeler, something she couldn't get the hang of until he spent an entire Saturday morning, in late November, working with her. She wore a pink jacket with a tear in the elbow and a pair of jeans over her skinny legs. Her new white Nikes were bright as they sat neatly positioned on the pedals.
"Now listen," he told her in his best pep talking voice. "Moll, you got to use all that energy you have hopping around all the time and put it into balancing yourself. Once you feel it, it will be so easy to keep on going. You'll wonder why it was so hard to figure out."
He pushed her, as she sat on the bike, onto the grass. Molly sat still.
"I just don't see how the grass is gonna help," she said.
"The grass keeps the bike from moving too fast. So, it will give you confidence. Then when you have your confidence, we will move the bike onto the sidewalk, and you'll be off."
It took him a couple of hours to get Molly to the point where she was comfortable trying to ride the bike on the sidewalk. But as soon as he moved the bike onto the pavement, she hopped on and rode away to the end of the neighborhood. There was no stopping her.
When she finally came back to her house several minutes later, she parked the bike and walked up to Buddy, hugging him with the mighty strength of a small girl who just accomplished something big. It was the first time in his life that he felt like he would make a good father someday.
(C) Dori Ann Dupree, 2019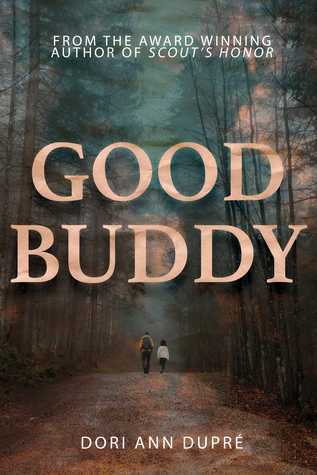 What really makes a father? What kind of love resides in the heart of a man who takes on the raising of another man's child and all the responsibilities…but under the law, none of the rights?
Jonathan "Buddy" Cordova is a small-time criminal defense lawyer living paycheck to paycheck and practicing law out of his house in Fayetteville. Viewing himself as a modern-day Atticus Finch, he represents the poor, the indigent, the "probably guilty"—the kinds of clients who usually end up in jail. He's shy, painfully awkward around pretty women, and carrying a dark secret, but can't help falling for Julie Saint, a kindergarten teacher and army widow with a small daughter.
Consumed with love for his ready-made family, Buddy relishes his new role of husband and stepfather. Bonded over their mutual childhood losses, he and his stepdaughter become the best of friends. But when tragedy strikes, and the past returns for its reckoning, Buddy must find the strength to do what's right for his new family, even if it breaks his heart.
Fiction [Self Published, On Sale: June 11, 2019, Paperback / e-Book, ISBN: 9781543966657 / eISBN: 9781543966664]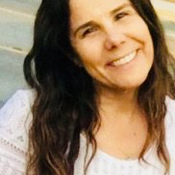 Dori Ann Dupré's first work of fiction, Scout's Honor, released to critical success in 2016, and is followed by her 2019 novel, Good Buddy. She is also a veteran of the United States Army. After her husband's passing, she began blogging for the Hope for Widows Foundation, and began her own grief writing workshop on a volunteer basis to help those struggling with loss begin to heal through writing. Dupré currently resides in Raleigh, NC and has two young adult daughters.