Jen: What inspired you to write DON'T MAKE ME TURN THIS LIFE AROUND, the follow-up to Life and Other Near-Death Experiences?
Camille: Of all the characters I've ever created, Libby, the protagonist of Life and Other Near-Death Experiences, has always been my favorite—her wry but optimistic outlook is arguably the closest to my own—and I knew even before finishing the first novel that I'd write about her again one day. Even so, the ending of Life and Other Near-Death Experiences was deliberately ambiguous, so I didn't want to pick right back up where she left off, which was finding the courage to begin cancer treatment and start a new family. I wanted to wait a while and find her at a different stage of life.
Jen: What is happening in Libby's world at the beginning of the novel?
Camille: Thirteen years have passed since Libby's cancer diagnosis; she's now 46 and by all accounts, her life is going swimmingly. Though she suspected her cancer had returned, she's just received a clean bill of health. Her marriage is happy, if a bit routine, and one of her 12-year-old twins, Charlotte, has been successfully managing her own health crisis. Yet if Libby's honest with herself—and she's trying really hard not to be—she's suffering from some serious midlife malaise, and she's not sure why or what to do about that.
Jen: How does Libby try to solve her family's problems?
Camille: Her big idea for turning her mood around is to fly her family to Vieques, where she met her husband, Shiloh. But instead of the magical getaway she's envisioned, the trip only intensifies the family's tension and shines a spotlight on what Libby has created by pretending like everything is fine.
Jen: What do you hope readers take away from this novel?
Camille: I wrote this novel at the beginning of the pandemic, and it really helped me work through how hard it can be to feel terrible when you know you're lucky just to be alive. It's a story about the importance of being honest about your feelings—both with others and with yourself—and how we can find joy and meaning in the most unexpected places.
Jen: What's the best way for readers to stay connected with you?
Camille: I'm most active on Instagram: @camillepagan
You can also find me on Facebook at facebook.com/camillepaganbooks, and of course on my website, camillepagan.com.
Jen: Are you currently at work on your next novel? If so, please share!
Camille: Always! My next book is out in early 2022. It's about a woman on the verge of starting a new chapter in life who must put her plans on hold after learning that her mother's 'forgetfulness' is actually full-blown dementia. But no sooner does she join her two sisters at their childhood home in Brooklyn when she discovers that dementia isn't the only thing her mother's been hiding—forcing her to decide whether to reveal a devastating truth about their family to her sisters, who have some secrets of their own … and whether to follow her heart, even if it means breaking her mother's.
Jen: Thank you for stopping by to chat with our readers. Best of luck with your new release!
Camille: Thank you, Jen! I so appreciate your support.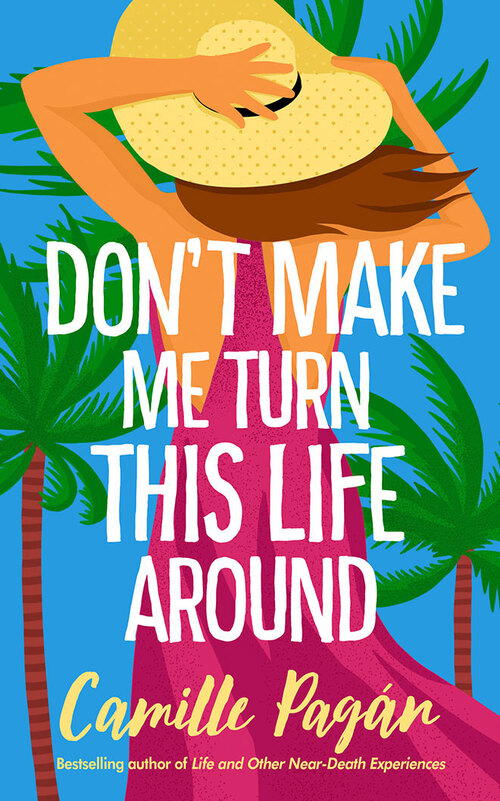 A seriously funny novel about a woman trying to keep her family vacation—and yes, her life—from going south by the Amazon Charts bestselling author of Life and Other Near-Death Experiences.
It's been thirteen years since doctors declared Libby Ross-Velasquez a goner. Yet here she is—cancer free. So why doesn't she feel more alive?
Sure, Libby's husband, Shiloh, has been distant. One of their daughters has a serious health condition. And her father's death hovers over Libby like a rain cloud. Still, this eternal optimist knows she's the winner of the existential lottery.
But when her forced cheer isn't enough to keep her family from catching her blahs, she decides to fly them all to Vieques. The Puerto Rican island is where she and Shiloh fell in love—and where she decided to fight for her life after her cancer diagnosis. Where better to put their problems into perspective?
Then a tropical storm strikes. Libby pretends everything's fine, even as she fears she's doomed her family. What she can't see is that the worst disaster they've faced may be the best thing that ever happened to them. But first, they have to get through it.
Women's Fiction [Lake Union, On Sale: May 11, 2021, Trade Size / e-Book, ISBN: 9781542026475 / ]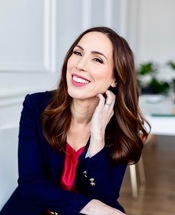 Camille Pagán is the Amazon Charts, Washington Post, and #1 Kindle bestselling author of "witty and delightful" novels (Library Journal) about life's what-ifs. Her books have been translated into twenty languages, and her second novel, Life and Other Near-Death Experiences, has been optioned for film by Jessica Chastain's Freckle Films. A journalist and former magazine editor, her work has appeared in Fast Company, Forbes, The New York Times, O: The Oprah Magazine, Parade, Real Simple, Time, and many others. Visit her at www.camillepagan.com.
***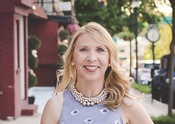 Jennifer Vido is best known for her nationally syndicated Jen's Jewels author interview column. A savvy book blogger she dishes the scoop on the latest happenings in the publishing business. As a national spokesperson for the Arthritis Foundation, she has been featured by Lifetime Television, Redbook, Health Monitor, The New York Times, The Baltimore Sun, Healthguru.com, and Arthritis Today. She is the author of the Piper O'Donnell Mystery series. Currently, she lives in the Baltimore area with her husband and two sons.