Jen: What inspired you to write In The Deep?
Loreth: Thanks for hosting me, Jen. In The Deep was inspired by a visit to my brother who lives in a small oceanside town in New South Wales, Australia. He's a big wave surfer, and a man of the sea in every way, so of course we went out deep sea fishing in his tiny boat. When we were ten miles off the coast, heaving about on the white-veined swells of the deep blue waters of the Tasman Sea, with the Australian coastline just a distant purple haze, I got to thinking: Anything could happen out here, and there would be no one to witness it, and what if someone did go overboard, and maybe not by mistake. Later, while eating dinner outside under a vermillion sky, and listening to the flying foxes squabble overhead and the lorikeets and 'cockies' fighting in the gum trees, my brother regaled us with tales of some of his adventures, like the time he got a treble hook stuck in his neck. And he told us how the flying foxes–giant bats–can swarm in groups along the highway as they migrate, and more . . . and the idea for In The Deep started to take vivid shape as I wondered … what if someone did go out fishing, and never returned to shore. . .
How does Martin Cresswell-Smith help Ellie put the past behind her?
When Ellie meets Martin Cresswell-Smith she is just beginning to find a way to deal with her grief over the loss of her child and her subsequent divorce, and she's growing desperate for a fresh new start, and to find a way to become a 'new Ellie.' And Martin offers that opportunity to Ellie in every way. Everything he does is warm and engaging and helps make Ellie feel positive about herself. He's independently wealthy and not after her money. He likes her for who she is, and that's incredibly empowering and intoxicating to Ellie. Martin helps her put her grief into perspective, and he shows her a new way to move forward.
When the couple moves to Australia, how does their relationship change?
Martin went ahead of Ellie to Australia, and as soon as she arrives to join him, things begin to change, which puts her increasingly off-kilter. I don't really want to say too much more for fear of spoilers, but yes, Ellie's move to a strange, new country that feels alien and hostile and sharp and discordant marks a big shift in her state of mind, and in her marriage.
When Martin ends up dead, who do the authorities blame and why?
Ellie becomes a suspect in her husband's murder. The local Australian police feel she has motive, opportunity, and means, yet something still doesn't sit quite right for Lozza Bianchi, the local cop on the Martin Cresswell-Smith murder case. And Lozza begins to suspect that all is not quite what meets the eye with Ellie and her deceased husband, Martin Cresswell-Smith.
Will you be participating in a virtual book tour? And, what's the best way for readers to stay connected with you?
At the time of answering this, I haven't yet firmed up plans for a virtual book tour, although I am always accessible via social media, especially via my Facebook page and profile, and I LOVE to hear from readers, and am always happy to answer questions. And as launch plans firm up, I will make announcements via my author page on Facebook, and via Twitter and Instagram.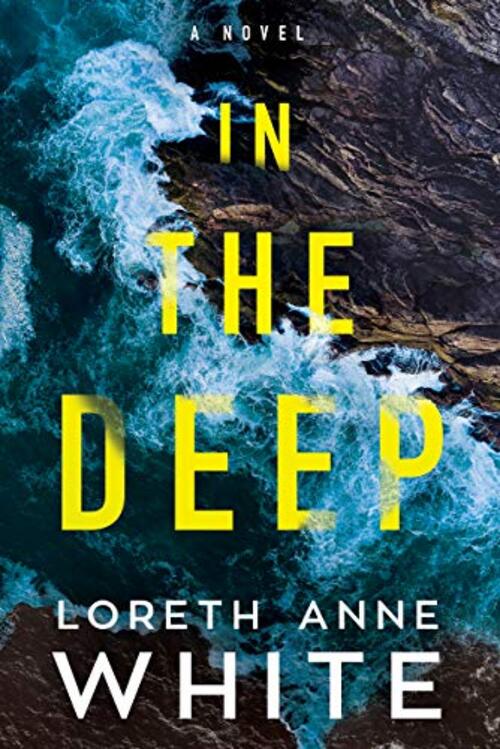 I hope you don't find him. And if you do, I hope he's dead and that he suffered…
Real-estate mogul Martin Cresswell-Smith is the best thing that has ever happened to Ellie. After her daughter's devastating death, a divorce, and an emotional breakdown, he's helped her move as far as possible from the grief, the rage, and the monsters of her past. Ellie imagines her new home with Martin in an Australian coastal town will be like living a fairy tale. But behind closed doors is another story—one that ends in Martin's brutal murder. And Ellie seems almost relieved…
Naturally, everyone thinks Mrs. Cresswell-Smith is guilty.
Senior Constable Lozza Bianchi has reasonable doubt. She sees evidence of a twisted psychological battle and a couple who seemed to bring out the worst in each other—adultery, abuse, betrayal, and revenge. If anything Ellie says can be believed, that is. As the case takes twist after spiraling twist, Lozza can't shake the gut instinct that she's being manipulated. That Ellie is hiding something. That there are secrets yet to surface. Lozza has no idea.
Thriller Psychological [Montlake, On Sale: October 27, 2020, Trade Size / e-Book, ISBN: 9781542019699 / eISBN: 9781542019699]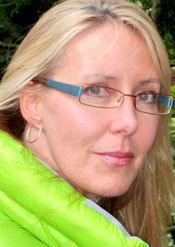 Loreth Anne White was born and raised in southern Africa, but now lives in Whistler, a ski resort in the moody British Columbian Coast Mountain range. It's a place of vast, wild and often dangerous mountains, larger-than-life characters, epic adventure, and romance — the perfect place to escape reality.
It's no wonder it was here she was inspired to abandon a 16-year career as a journalist to escape into a world of romantic fiction filled with dangerous men and adventurous women.
When she's not writing you will find her long-distance running, biking or skiing on the trails, and generally trying to avoid the bears – albeit not very successfully. She calls this work, because it's when the best ideas come.
***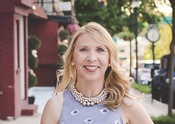 Jennifer Vido is best known for her nationally syndicated Jen's Jewels author interview column. A savvy book blogger she dishes the scoop on the latest happenings in the publishing business. As a national spokesperson for the Arthritis Foundation, she has been featured by Lifetime Television, Redbook, Health Monitor, The New York Times, The Baltimore Sun, Healthguru.com, and Arthritis Today. She is the author of the Piper O'Donnell Mystery series. Currently, she lives in the Baltimore area with her husband and two sons.