Every reader has favorite authors, even writing teams. Liz Fenton & Lisa Steinke are a personal favorite of mine because, with each new release, their writing style evolves. Case in point … their latest book, The Two Lila Bennetts. The storyline is told in alternating viewpoints. The protagonist, Lila Bennett, is a multilayered character with a complicated life. Everyone makes mistakes, right? Well, so does Lila and the choices she makes ultimately defines her future.
Thanks to Liz and Lisa for giving us a sneak peek at their upcoming release in the interview below. The Two Lila Bennetts will be available on July 23rd. Preorder your copy today wherever books are sold. It's one of this summer's hottest reads! And, don't forget to check back for my next Jen's Jewels interview next month, here on FreshFiction.com.
***
The Two Lila Bennetts is a tale of regret and retribution. How did you arrive at the premise?
We knew we wanted to write a book with a "Sliding Doors" premise. When we began exploring our storyline, we decided to focus the story around a complicated female protagonist who had made a lot of mistakes in her life. In the dual storylines, we were able to explore the way regret and retribution play out in her different situations—how she is impacted by her choices and how her choices have impacted others.
In terms of structure, please describe the writing process and how you chose to incorporate alternating viewpoints within the framework of the story.
Our writing process is the same with every novel. We alternate chapters and edit each other's work until we no longer know who wrote which parts. With Lila, we chose alternating viewpoints so we could explore her feelings in a much broader way. When held captive, she is forced by her captor to face her choices and to own her mistakes. In her free storyline, she is made aware of her mistakes in a much more indirect way. She must figure out who is dismantling her life and why. This creates a situation for her where she must focus on where she's gone wrong along the way.
Let's talk about Lila. What impact does the news of her father's infidelity have on her? 
Her father's infidelity affected Lila exponentially. Not only did she have to grapple with what her dad had done, but she had to come to terms with why her mother told her. Lila became very independent after learning her father had strayed. She didn't want to lean on anyone. She didn't want to trust anyone. And although she married, she kept her husband at arm's length and ultimately betrayed him.
What are the contributing factors to Lila's success at the firm?  
Lila is whip-smart and good at her job. Maybe too good! She's learned to emotionally separate herself from her cases. She cannot think too long and too hard about guilt or innocence but rather how to win. But she didn't get where she is without hurting others. And she's started to realize her job has impacted her more than she's realized. And that's something she has to face within this story
What role does karma play in Lila's life?
Karma is a huge factor in Lila's life. The idea that everything catches up to you has never been more real for Lila than in her dual storylines.
As writers, what was the most challenging part of creating this addictive read?
Thank you for calling Lila addictive! The most challenging part of writing The Two Lila Bennetts was evolving from our last novel. Coming up with a high concept that would keep readers engaged—make them addicted. We are constantly pivoting when we write our books, imagining new ways to keep our readers wanting more from us. 
What's the best way for readers to connect with you?
We are very active on Instagram. Our handle there is @lisandliz.
You can also go to our website to find all of our social media links and email addresses. We love hearing from you!
Are you currently at work on your next project?      
We recently finished our seventh novel. It's called How to Save a Life and it's different than anything we've written to date. We're calling it a dark romance. Think: Russian Doll meets One Day in December.
***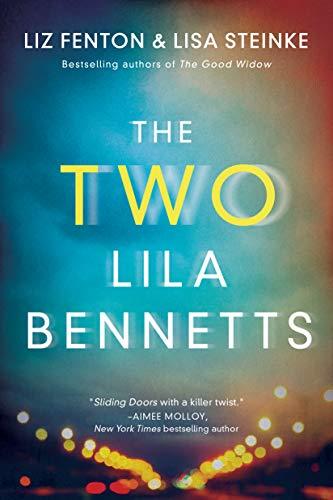 "One fateful decision. Two unexpected endings. A perfect summer read!" —Wendy Walker, bestselling author of The Night Before
Lila Bennett's bad choices have finally caught up with her. And one of those decisions has split her life in two. Literally.
In one life, she's taken hostage by someone who appears to be a stranger but knows too much. As she's trapped in a concrete cell, her kidnapper forces her to face what she's done or be killed. In an alternate life, she eludes her captor but is hunted by someone who is dismantling her happiness, exposing one secret at a time.
Lila's decorated career as a criminal defense attorney, her marriage, and her life are on the line. She must make a list of those she's wronged—both in and out of the courtroom—to determine who is out to get her before it's too late. But even if she can pinpoint her assailant, will she survive? And if she does, which parts of her life are worth saving, and which parts must die? Because one thing's for certain—life as Lila Bennett knew it is over.
Suspense | Women's Fiction [Lake Union Publishing, On Sale: July 23, 2019, Paperback / e-Book, ISBN: 9781542093712 / ]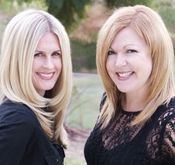 LIZ FENTON and LISA STEINKE have been best friends for twenty-five years and survived high school and college together. Liz lives in San Diego with her husband and two children. Lisa, a former talk show producer, now lives in Chicago with her husband, daughter, and two bonus children.
***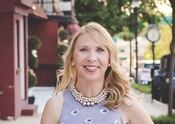 Jennifer Vido is best known for her nationally syndicated Jen's Jewels author interview column. A savvy book blogger she dishes the scoop on the latest happenings in the publishing business. As a national spokesperson for the Arthritis Foundation, she has been featured by Lifetime Television, Redbook, Health Monitor, The New York Times, The Baltimore Sun, Healthguru.com, and Arthritis Today. She is the author of the Piper O'Donnell Mystery series. Currently, she lives in the Baltimore area with her husband and two sons.