Jen: What inspired you to write Meg & Jo, a contemporary retelling of Little Women?
Virginia: I think we need stories about strong women and families pulling together in tough times. There's so much warmth and joy in Little Women!
When I first read the book—my grandmother gave a copy to my sister and me when I was about ten—I wanted to go live with the March family and act in plays and write a newspaper and all the rest of it.
But as I grew up, things I'd sort of skipped over in the story struck me for the first time or in a different way. And I wanted to tell Meg and Jo (and Beth and Amy) in a way that reflected that perspective.
As the author of over thirty novels, how did writing your first women's fiction book differ from your previous works?
I'm still writing about families and relationships. I'm still drawing on classic stories of my childhood for inspiration (I always imagined Sea Witch as a sexy, feminist version of The Little Mermaid). But the emphasis in this story is very different.
Meg and Jo isn't so much about if or who the sisters will marry—although that's an important element of the story—but about who they will become.
How did you modernize Meg and Jo while still holding true to Alcott's literary vision?
The basic characters are the same: responsible Meg, who has everything she ever wanted in her traditional marriage; independent Jo, struggling to establish herself as a writer and still make a living; shy Beth, coping alone with her talent and her fears; and artistic Amy, eager for recognition and approval.
Little Women has always been about the sisters' journey—their path to adulthood. So I aged the sisters up (to their twenties, what I think of as the contemporary "coming of age") and reimagined their story as women's fiction in what I hope is a fun, fresh, relatable way. The conflicts about gender roles and family expectations still feel surprisingly contemporary. But obviously, women now have options—and issues—that Alcott's characters didn't face.
When the March sisters reunite back home in North Carolina, how does their relationship begin to change?
Great question. Amy has this line at Thanksgiving, "The minute I walk into this house, I feel like I'm twelve." And Jo replies, "You act like you're twelve." I think a lot of us returning home for the holidays can relate to that.
Meg and Jo are definitely supportive of each other. But they're also moving on from their childhood roles, and a lot of the book is their acceptance of that in themselves and in each other.  
Of all the characters in Little Women, which one do you most relate to and why?
Growing up, I wanted to be Jo March. Don't most writers want to be Jo? Like her, I scribbled stories alone in my room and wrote plays to perform with my sister on a neighbor's porch.  (Although Jo had a pet rat, and I only had a hamster.)
But I've lived Meg's life, too, as a young mother at home with two kids under the age of three. She sees her parents' marriage with new eyes and has to redefine herself—not only as a mother but also as a wife and daughter.
So I'd have to say…both of them.
What's the best way for readers to keep up with your latest happenings?
For new release info and excerpts, I have a website and a newsletter. https://virginiakantra.com
And to hang out,
https://www.facebook.com/VirginiaKantraBooks
https://twitter.com/VirginiaKantra
https://www.instagram.com/virginiakantra/
https://www.bookbub.com/authors/virginia-kantra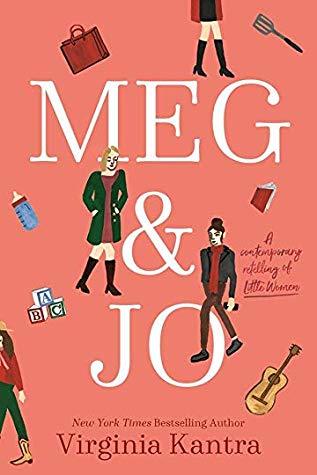 The timeless classic Little Women inspired this heartwarming modern tale of four sisters from New York Times bestselling author Virginia Kantra.
The March sisters—reliable Meg, independent Jo, stylish Amy, and shy Beth—have grown up to pursue their separate dreams. When Jo followed her ambitions to New York City, she never thought her career in journalism would come crashing down, leaving her struggling to stay afloat in a gig economy as a prep cook and secret food blogger.
Meg appears to have the life she always planned—the handsome husband, the adorable toddlers, the house in a charming subdivision. But sometimes getting everything you've ever wanted isn't all it's cracked up to be.
When their mother's illness forces the sisters home to North Carolina for the holidays, they'll rediscover what really matters.
One thing's for sure—they'll need the strength of family and the power of sisterhood to remake their lives and reimagine their dreams.
Women's Fiction Contemporary [Berkley, On Sale: December 3, 2019, Trade Size / e-Book, ISBN: 9780593100349 / eISBN: 9780593100356]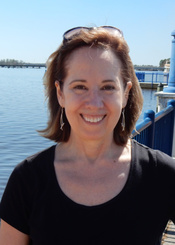 New York Times bestselling author Virginia Kantra is the author of almost thirty novels. Her stories have earned numerous awards including two Romance Writers of America's RITA® Awards, ten RITA® nominations, and two National Readers' Choice Awards. Carolina Dreaming, the fifth book in her Dare Island series, won the 2017 RITA® Award for Best Contemporary Romance – Midlength and was named one of BookPage's Top Ten Romance Novels of 2016.
Virginia is married to her college sweetheart, a coffee shop owner who keeps her well supplied with caffeine and material. They make their home in North Carolina, where they raised three (mostly adult) children. She is a firm believer in the strength of family, the importance of storytelling, and the power of love.
Her favorite thing to make for dinner? Reservations.
***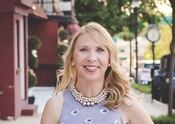 Jennifer Vido is best known for her nationally syndicated Jen's Jewels author interview column. A savvy book blogger she dishes the scoop on the latest happenings in the publishing business. As a national spokesperson for the Arthritis Foundation, she has been featured by Lifetime Television, Redbook, Health Monitor, The New York Times, The Baltimore Sun, Healthguru.com, and Arthritis Today. She is the author of the Piper O'Donnell Mystery series. Currently, she lives in the Baltimore area with her husband and two sons.