Jen: What inspired you to write Millicent Glenn's Last Wish?
Tori: When I was around five years old, I was at a big family reunion and overheard some older, distant cousins allude to the tragedy that I've fictionalized here. That mental vision of what happened stayed with me throughout my life. Years after the woman who was involved had already passed, I asked three people close to her if she'd ever spoken about it. They each said they'd had but one conversation in all the time they'd known he–—and they each had a different detail to share with me. I took those few details and built a whole story around them.
The novel is set in two time periods. How much research was needed in order for the story to ring true with readers?
I began with a sweeping search for information about the late-WWII years and early 1950s. Besides learning about fashion, media, foods and so forth, I discovered things like the need for prefabricated houses for growing families, and I wove that into my story. I read accounts written from women of the period, too–some of whom felt confined in their suburban homes and by a society that had stopped encouraging them to have jobs once the war ended. Then there was a good deal of research on maternity practices in the historical period compared to today's. I interviewed experts in several of these areas. And traveling back to Cincinnati where I was born, but with an eye to writing my setting, was a lot of fun!
How does Millicent Glenn feel about her daughter Jane suddenly moving home?
Millicent's initial reaction is a mix of surprise and joy and feeling on guard. The two had experienced a rocky relationship, and Jane had lived far away for two decades. Millicent also has some suspicion that something is wrong with Jane, though Jane denies it.
When Millie's granddaughter shares the news of her pregnancy, how does it affect the women?
Granddaughter Kelsey is thirty-eight years old, and both her mother Jane and grandmother Millicent are thrilled. But as time goes on, Millicent can no longer contain memories of a fateful decision she made during the Baby Boom era six decades before. She is ninety years old and decides it's time to confess her past to the girls. She hopes her story will bring them all closer–even as a health scare with Jane comes to light. But she soon finds out it won't be that easy.
Will you be participating in a virtual book tour?
Yes, I've got a few "stops" planned. My favorite local bookstore, for example, is hosting my launch party where I'll be in conversation with New York Times bestselling author Karen White. I'm also excited to participate in the Author Talks program that the Atlanta History Center puts on. Karma Brown–author of Recipe for a Perfect Wife which also delves into the 1950s era–will join me. My website at www.ToriWhitaker.com covers more at the tab for events.
What is the best way for readers to stay connected with you?
Honestly, after spending so many years writing, I've discovered that connecting with readers is one of the most fun and personally rewarding aspects of my long journey to publication. I am active on Facebook at Tori Whitaker Author, Twitter @ToriLWhitaker, and Instagram @Tori.Whitaker.37. My website also has a Contact page where I can be emailed directly. Please reach out!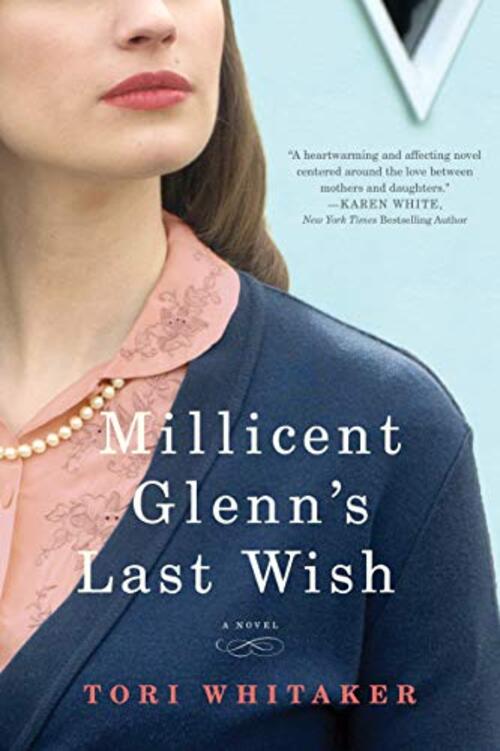 Three generations of women—and the love, loss, sacrifice, and secrets that can bind them forever or tear them apart.
Millicent Glenn is self-sufficient and contentedly alone in the Cincinnati suburbs. As she nears her ninety-first birthday, her daughter Jane, with whom she's weathered a shaky relationship, suddenly moves back home. Then Millie's granddaughter shares the thrilling surprise that she's pregnant. But for Millie, the news stirs heartbreaking memories of a past she's kept hidden for too long. Maybe it's time she shared something, too. Millie's last wish? For Jane to forgive her.
Sixty years ago Millie was living a dream. She had a husband she adored, a job of her own, a precious baby girl, and another child on the way. They were the perfect family. All it took was one irreversible moment to shatter everything, reshaping Millie's life and the lives of generations to come.
As Millie's old wounds are exposed, so are the secrets she's kept for so long. Finally revealing them to her daughter might be the greatest risk a mother could take in the name of love.
Historical Fiction/Women's Fiction [Lake Union Publishing, On Sale: October 1, 2020, Trade Size / e-Book, ISBN: 9781542023313 / eISBN: 9781542023313]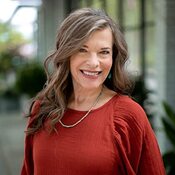 Tori Whitaker grew up in the Midwest. She now resides outside of Atlanta, Georgia, where she and her husband of more than forty years live near their two sons and their families. Tori belongs to the Historical Novel Society, and her feature article, "Multi-Period Novels: The Keys to Weaving Together Two Stories from Different Time Periods," appeared in the Historical Novels Review. Tori graduated from Indiana University and is chief marketing officer for a national law firm. She is also an alum of the Yale Writers' Workshop.
***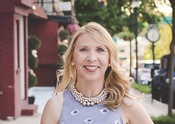 Jennifer Vido is best known for her nationally syndicated Jen's Jewels author interview column. A savvy book blogger she dishes the scoop on the latest happenings in the publishing business. As a national spokesperson for the Arthritis Foundation, she has been featured by Lifetime Television, Redbook, Health Monitor, The New York Times, The Baltimore Sun, Healthguru.com, and Arthritis Today. She is the author of the Piper O'Donnell Mystery series. Currently, she lives in the Baltimore area with her husband and two sons.