Hi, Susan! Welcome back to Fresh Fiction. Please tell us about yourself and your latest book, THE PRICE OF VALOR. 
My latest release, THE PRICE OF VALOR, is the final book in a trilogy about a man's search for his wife…and ultimately, a quest to save his nation. The wife of Former Navy Seal, Hamilton Jones has been missing and presumed dead for over a decade. But when Ham discovers that she's not only alive, but has vital information about the safety of America, he has to find her, get the information, bring her home, and maybe, just maybe, reignite their romance. It takes place in Italy, Minnesota, and finally, Washington D.C.
Can you give us an overview of your Global Search and Rescue series? What do you love most about this action-packed world you've created? 
The G-SAR series is bigger, bolder, and braver than my Montana Rescue series–sort of Rescue on steroids. First, my heroes tackle crazy scenarios–like rescuing a team of women off Denali. Or choosing to ride out a Cat 5 hurricane. Or running from a tsunami. But they also go global– from Alaska to the Florida Keys to Italy. And finally, they not only encounter challenges during their rescue. . . but a political thriller storyline threads through all these books. I love seeing these former military heroes tackle not only saving lives. . . but saving our country.
THE PRICE OF VALOR is the final book in this romantic suspense series. What do you hope readers have gotten out of these books? 
This is a powerful book about forgiveness. The story dives deep into what it means to forgive, how to forgive, and how to live with those who have betrayed you after you have forgiven them. The title, The Price of Valor, is both plot themed and spiritual themed. Valor is courage in the face of danger. It is used for battlefield and mission courage but can also be applied to the courage it takes to love someone who has the power (and history) to hurt you. That is Valor. And I hope this book encourages others who have been deeply wounded by people they love to find the valor inside them to forgives.
Hamilton Jones and Signe Kincaid are an interesting couple because they're married and have a history prior to the start of this novel. How does writing about a married couple differ from writing about a couple meeting for the first time?  
In some ways, it's more fun because they KNOW each other. They remember how they fell in love, but the wounds keep them apart. I love digging into those wounds and figuring out not just why they belonged together the first time, but why they STILL belong together. Re-romances (as I call them) can be a bit harder to write, but I love mixing in the backstory with a true "falling in love again" story.  
In addition to navigating the state of their relationship after years apart, Hamilton and Signe are also grappling with parenting. What do you think showing them as parents added to their story?  
When we become parents, our life and decisions are no longer about ourselves. Parenting brings out our best–and sometimes our worst–qualities as we are asked to love unconditionally, protect unconditionally, and sacrifice ourselves daily. I love seeing this in a hero–not just with his wife, but with his daughter. It makes him tender and sweet–especially someone like Ham who has spent his life as a Navy Seal. And, parenting also helps us understand the choices Signe has made–and makes–in the story. I love the added dimension it brings to their characters.
Fall is finally upon us! What do you love about the Fall? 
I live in Minnesota, so fall means red maples and orange oak leaves, it means cold snaps that carry a hint of woodsmoke in the air, and a crackling fire to read by. It means the smell of fallen leaves, outdoor football games and pumpkin mocha lattes. And it means that Christmas is coming!
What can readers expect from you next? 
I'm working on a series I'm privately calling the "Alaska Boys" series–it's about three brothers who return to their father's ranch after the military to take over his bush pilot service. Of course, there is intrigue, problems and romance! Old friends and new. I think readers will love seeing these strapping heroes, and a few old friends survive in the last frontier!
Rapid Fire Random Questions 
Cats or dogs: Dogs!
Book you recommend the most: Currently, Rachel Haucks' To Love a Prince
Favorite smell:  Popcorn. 🙂
Ketchup or mustard:  Ketchup
You've been invited to a costume party – what do you dress up as?: A Flapper
What fictional city/location would you visit?: Hogwarts
Favorite childhood movie:  ET
How do you practice self-care?: Reading, a daily walk, and I hit up the massage therapist a couple times a month!
Breakfast or dinner?:  Dinner. With the hubs and a glass wine.
You have a totally free afternoon – no deadlines, no obligations, no Twitter notifications!  What do you do?:  I read a book on my porch, go for coffee with a friend, go for a walk with the hubs, or maybe I do a home fix up project!!
Global Search and Rescue #3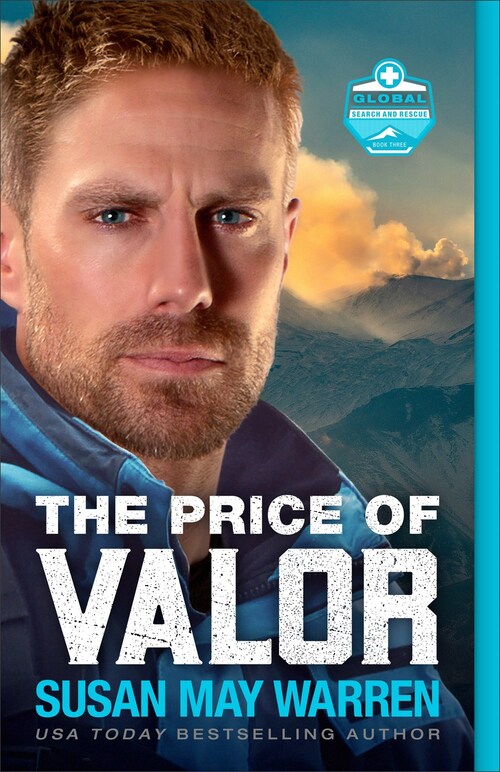 Former Navy SEAL Hamilton Jones thought that the love of his life was dead. But when a girl claiming to be his daughter shows up with a dire message from his wife, Ham knows he will stop at nothing to find her and bring her home.
Kidnapped by rebels while serving as an interpreter in Ukraine, Signe Kincaid has spent the past decade secreting out valuable information about Russian assets in the US to her CIA handler. Fearing for her daughter after being discovered as an operative, Signe sends her to Ham for safekeeping. She's ready to give her life for her country, and she can hardly expect Ham to rescue her after breaking his heart over and over.
When Ham discovers the reason Signe has kept her distance, he must choose between love for his wife and love for the nation he has vowed to protect. Will he save the many? Or the few?
USA Today bestselling author Susan May Warren takes you on a global search and rescue mission where the stakes are higher than ever in this final installment of her popular series.
Romance Suspense | Inspirational Romance [Revell, On Sale: October 6, 2020, Paperback / e-Book, ISBN: 9780800735869 / ]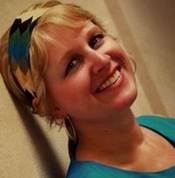 Susan May Warren is the ECPA and CBA bestselling author of over fifty novels with more than one million books sold. Winner of a RITA Award and multiple Christy and Carol Awards, as well as the HOLT and numerous Reader's Choice Awards, Susan has written contemporary and historical romances, romantic suspense, thrillers, romantic comedy, and novellas.