Jen: What inspired you to write your new release, ​Musical Chairs​?
Amy: The countryside, family, wine, and a little Mozart! I was excited to write a book about a family spending the summer together in a house that has seen better days. And I wanted to include adult children who move back home with their messy problems, dogs, and habits. Also, since my children are all musicians, I decided to place several of the characters in the world of professional music.
I wrote a book trailer that makes it pretty clear that there are certain elements of my real life that worked their way into the novel. You can watch it here: https://www.youtube.com/watch?v=IffxAo-QMh4
How would you describe Bridget and Will's unique friendship?
I remember watching Nora Ephron's iconic movie When Harry Met Sally in 1989 and admiring the longtime friendship between the characters. In discussing male-female friendships, Harry says that "the sex part always gets in the way," and I wondered. . .  Does it have to? I began writing MUSICAL CHAIRS in an effort to celebrate a male-female friendship, a solid, marriage-like bond between two characters, a bond that–one hopes–can withstand the test of time, conflict, old secrets, and big change. You'll have to read the book to find out what happens between Bridget and Will. 
What causes Bridget's summer plans to be upended?
Bridget is looking forward to summer. Her boyfriend is coming to stay, and she's imagining several weeks of romance as they'll be able to enjoy the peace and quiet of the country, take long walks together, and sleep in as late as they like. Unfortunately, her boyfriend backs out not just on the visit but on the entire relationship. Her children show up unannounced, her friend Will meets a new woman, and a family member announces his surprising engagement. It quickly becomes a very different summer than the one she was anticipating.
How does Bridget cope with her family when her own life is seemingly out of control?
A bottle of rose never hurts! As Bridget's house fills up with friends, family, pets, and problems, she relies on her friend Will and her sister Gwen to keep her sane, especially when a secret from her past is uncovered. She is looking forward to a return to her career as a cellist in her classical piano trio, but even that, it seems, is in jeopardy. Nevertheless, she always makes time to practice which gives her a certain peace of mind.
What's the best way for readers to stay connected with you? And, will you be having any virtual book events?
Readers can follow me (and please do!) on IG and Twitter: @amypoeppel or check out my website: www.amypoeppel.com. And I'd be so thrilled for readers to attend my virtual launch event on Facebook Live, hosted by The Strand on July 21st at 7:00pm. I'll be in conversation with one of my favorite writers, Marcy Dermansky, author of VERY NICE. It's free to attend, and you can register here: https://www.strandbooks.com/events/event30?title=amy_poeppel_with_marcy_dermansky_musical_chairs
Are you currently at work on your next project?
Yes, I'm writing a book called The Sweet Spot in which four women ranging in age from twenty-five to eighty–with wildly different life experiences and every reason to mind their own business–form an accidental sorority, when a baby, belonging to exactly none of them, lands on their collective "doorstep."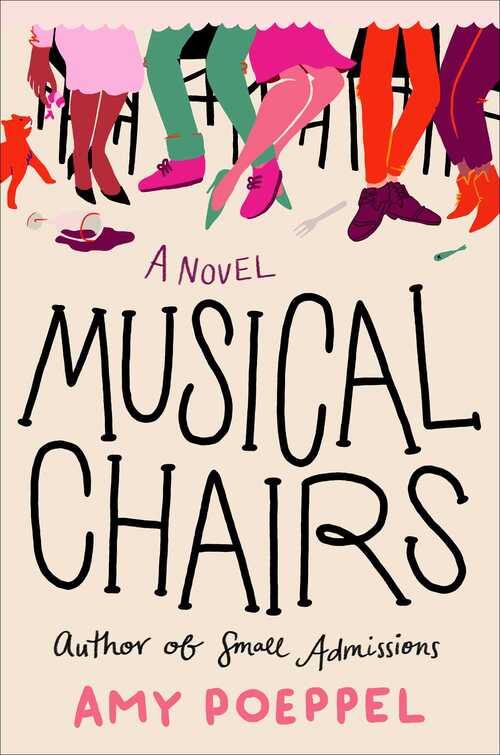 The "quick-witted and razor-sharp""(Taylor Jenkins Reid, New York Times bestselling author of Daisy Jones & The Six) author of Limelight and Small Admissions returns with a hilarious and heartfelt new novel about a perfectly imperfect summer of love, secrets, and second chances.
Bridget and Will have the kind of relationship that people envy: they're loving, compatible, and completely devoted to each other. The fact that they're strictly friends seems to get lost on nearly everyone; after all, they're as good as married in (almost) every way. For three decades, they've nurtured their baby, the Forsyth Trio–a chamber group they created as students with their Juilliard classmate Gavin Glantz. In the intervening years, Gavin has gone on to become one of the classical music world's reigning stars, while Bridget and Will have learned to embrace the warm reviews and smaller venues that accompany modest success.
Bridget has been dreaming of spending the summer at her well-worn Connecticut country home with her boyfriend Sterling. But her plans are upended when Sterling, dutifully following his ex-wife's advice, breaks up with her over email and her twin twenty-somethings arrive unannounced, filling her empty nest with their big dogs, dirty laundry, and respective crises.
Bridget has problems of her own: her elderly father announces he's getting married, and the Forsyth Trio is once again missing its violinist. She concocts a plan to host her dad's wedding on her ramshackle property, while putting the Forsyth Trio back into the spotlight. But to catch the attention of the music world, she and Will place their bets on luring back Gavin, whom they've both avoided ever since their stormy parting.
With her trademark humor, pitch-perfect voice, and sly perspective on the human heart, Amy Poeppel crafts a love letter to modern family life with all of its discord and harmony. In the tradition of novels by Maria Semple and Stephen McCauley, Musical Chairs is an irresistibly romantic story of role reversals, reinvention, and sweet synchronicity.
Fiction | Women's Fiction Contemporary [Atria/Emily Bestler Books, On Sale: July 21, 2020, Hardcover / e-Book, ISBN: 9781501176418 / eISBN: 9781501176432]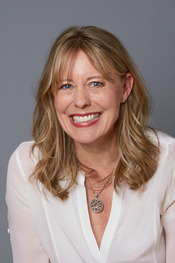 Amy Poeppel lives with her husband and three sons in New York City, where she once worked in the admissions department of an independent school. She workshopped a theatrical version of Small Admissions at the Actors Studio Playwrights/Directors Unit. She later expanded it into this novel.
***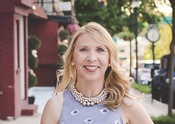 Jennifer Vido is best known for her nationally syndicated Jen's Jewels author interview column. A savvy book blogger she dishes the scoop on the latest happenings in the publishing business. As a national spokesperson for the Arthritis Foundation, she has been featured by Lifetime Television, Redbook, Health Monitor, The New York Times, The Baltimore Sun, Healthguru.com, and Arthritis Today. She is the author of the Piper O'Donnell Mystery series. Currently, she lives in the Baltimore area with her husband and two sons.