1–What's the name of your latest release?
The Wife Who Knew Too Much will be out July 28 from St. Martin's Press.
2–What is it about? 
Set amongst the glittering mansions of the Hamptons, The Wife Who Knew Too Much is a decadent summer thriller about the lives of those who will do anything for love and money. It tells the story of the two women who love the same man. Nina is a fabulously wealthy socialite who fell hard for Connor after the death of her real-estate tycoon first husband. Tabitha is a waitress and small-town girl who's never gotten over her summer fling with Connor years before. When he comes back into her life, unhappily married to Nina, she falls in love all over again. When Nina takes her own life, tragic as it is, they can finally be together. Then she finds Nina's diary. "I'm writing this to raise an alarm in the event of my untimely death. This is hard to admit, even to myself, let alone to the world. My husband is planning to kill me." Did Connor kill Nina? Does he love Tabitha, or is she merely a convenient suspect?
3–What word best describes your main character(s)? 
Tabitha = trusting
Nina = determined
Connor = weak
4–What makes your story relatable? 
Tabitha is a waitress and a small-town girl whose first love comes back into her life unexpectedly, now married to one of the wealthiest women on the planet. When faced with a powerful romantic attraction, and more money than you ever dreamed of, what would you do? Something that might be wrong, or bad for you? Or not? That's the question Tabitha faces, and what makes this book so relatable despite the over-the-top glamor.
5–Who are the people your main characters turn to when they need help? 
All the wrong people, naturally. It's a thriller!
6–What do you love about the setting of your book? 
The book is set in and around an oceanfront mansion in the Hamptons, the playground of the rich and famous. The setting is both glamorous and dangerous, perfect for a story of haves and have-nots. Tabitha, the small-town waitress, is transported into Nina's fabulous life, which has a dark glamor that she's ill-prepared for and has to survive some very dangerous games.
7–Are you a plotter (follow an outline) or a pantster (write by the seat of your pants)?
I'm a combo. I never know the ending of my books when I start. I do write an outline. But once I begin, the characters take over. They take on a life of their own, behaving in ways I didn't expect. While that often takes me away from my outline, I always wind up someplace great because of it.
8–What is an ideal writing day for you? 
My fantasy writing day is to sleep in, work from 10-1, take a break for a healthy lunch, then write from 2-5, yet be so productive that I can take the rest of the night off to exercise, be with family, cook a wonderful dinner, read, appreciate nature, etc. Haha, it's not that easy in real life!
9–Do you listen to music while you write, need total silence, or do you have the TV on?
Total silence and a desk facing the wall. I don't do well with distraction.
10– How do you approach research? 
I used to love going places to research settings. Sadly, these days, most of my research is done from my desk with the help of Google.
11–What is your publishing journey story? 
I was a federal prosecutor working major criminal cases when I decided to stay home with my young children. It was a natural progression from that job to writing crime novels. I worked for about two years on my first novel, and then had the great good luck to meet my beloved agent Meg Ruley at an event sponsored by Mystery Writers of America.
12–Do you have critique partners/writing groups you want to give a shout-out to? 
My editor, Jennifer Enderlin, is the most brilliant woman in publishing and my most important reader. She always zeroes in on what's wrong with my book, or what it needs. She has never steered me wrong.
13–What're the most frustrating things about being an author? 
Sitting at my desk all day and eating all the snacks is not good for the waistline. Talking back to my characters can make people think I'm crazy. Seriously, though, it's a great job. You just need to be able to handle a lot of time alone at your desk.
14–What's your favorite scent?
The ocean.
15–What movie will you watch no matter what if it's on TV? 
The Graduate. The writing, the wit, the 60s clothes!
16–Do you like breakfast, lunch, or dinner best? 
Dinner.
17–What's one thing you wish you knew more about? 
The future.
18–What's the silliest thing you've recently done?
Sing along really loudly (and badly) to music I'm playing in the car. But who doesn't?
19–What can readers expect from you next? 
My next book, The Housesitter, is coming in 2022. It's a classic legal thriller in the vein of John Grisham, about a young law student struggling to pay her tuition who gets her dream job, housesitting for a legendary law professor at the center of a web of misdeeds and obsession.
20–How can readers reach you?
Readers can find me on Facebook, where I go by Michele Campbell Books, on Instagram as @MicheleCampbellBooks and on Twitter as @MCampbellBooks. I am very interactive on social media. If you post a comment I will definitely react to it and reply if I possibly can. I also post notices whenever I hear of giveaways or contests for any of my books, so definitely follow me on your favorite platform for lots of exciting content. And if you're not into social media, you can always visit my website, MicheleCampbellBooks.com.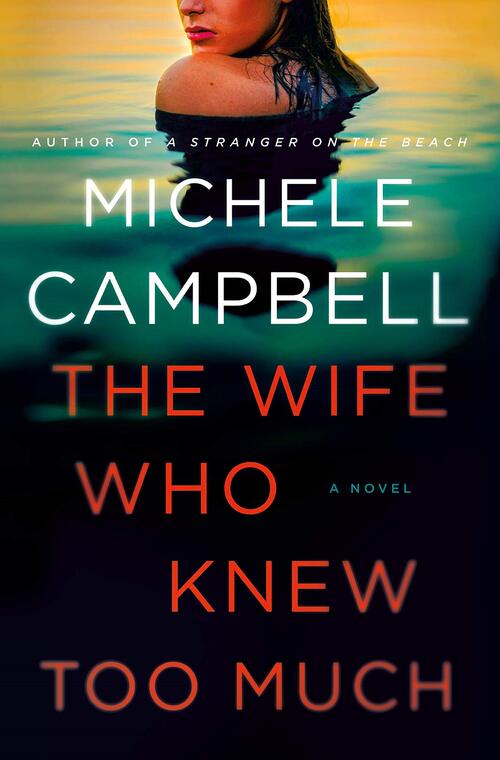 From Michele Campbell, the bestselling author of It's Always the Husband comes a new blockbuster thriller in The Wife Who Knew Too Much.
Meet the first Mrs. Ford
Beautiful. Accomplished.
Wealthy beyond imagination.
Married to a much younger man.
And now, she's dead.
Meet the second Mrs. Ford.
Waitress. Small-town girl.
Married to a man she never forgot,
From a summer romance ten years before.
And now, she's wealthy beyond imagination.
Who is Connor Ford?
Two women loved him. And knew him as only wives can know.
Set amongst the glittering mansions of the Hamptons, The Wife Who Knew Too Much is a decadent summer thriller about the lives of those who will do anything for love and money. Who is the victim? Who is the villain? And who will be next to die?
Thriller Domestic | Women's Fiction Psychological [St. Martin's Press, On Sale: July 28, 2020, Hardcover / e-Book, ISBN: 9781250202550 / eISBN: 9781250202567]
Is it possible that what you know could kill you?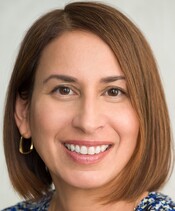 Michele Campbell is a graduate of Harvard College and Stanford Law School and a former federal prosecutor in New York City who specialized in international narcotics and gang cases.
A while back, she said goodbye to her big-city legal career and moved with her husband and two children to an idyllic New England college town a lot like Belle River in IT'S ALWAYS THE HUSBAND.  Since then, she has spent her time teaching criminal and constitutional law and writing novels.  She has had many close female friends, a few frenemies, and only one husband, who – to the best of her knowledge – has never tried to kill her.