Jen: What inspired you to write SECOND CHANCE ON CYPRESS LANE?
Reese: The idea for a series about a small town in the Outer Banks was prompted by my first visit to the Outer Banks and the town of Duck, North Carolina, which my husband and I fell in love with instantly. And while I can't recall exactly how I came up with Dex and Dakota's love story, I had initially intended to pitch it to a company that was going to publish choose your own adventure style romances. So, for instance, one of the first choices the reader would've made was whether Dakota returned to her small hometown or tried to stick things out in New York.
Why does rising-star reporter Dakota Jones return to her hometown? 
Dakota unwittingly gets caught up in a scandal that gets lots of press in New York City and in Italy and tanks her career as a reporter just as she was about to be named the weekend news anchor at her station. No other station in wants to get tangled up in the scandal, which leaves Dakota just one option: she must return home to regroup and figure out her next move
Dexter Roberts is the man who broke Dakota's heart. How does he feel about his former girlfriend being back on Holly Grove Island?
Dexter hasn't talked to Dakota since their breakup seventeen years ago. Though he was the one who ended their relationship, he still has feelings for his ex. And at this point in his life, he sees Dakota's return as an opportunity to win back the woman he let get away. But a complicated past and her lingering resentment make it a challenge for him.
What is stopping Dakota from giving Dexter a second chance?
Two things: First, Dakota is still hurt and resentful. She was head-over-heels in love with Dexter and he abruptly ended their relationship without cause. She doesn't want to give him another chance to hurt her. Second, Dexter loves Holly Grove Island and is doing everything in his power to return to the island permanently while Dakota is trying her best to escape the island again. So she can't imagine a future for them.
What's the best way for readers to stay connected with you? And, will you be participating in a  virtual book tour?
I'm not doing a virtual book tour per se, but I will be in lots of places doing podcast interviews, virtual events, and blog interviews and takeovers. Readers can connect with me by joining my VIP Readers' Group or by subscribing to my YouTube Channel where romance readers and authors connect for reader-centered chats. I'm also on Twitter and a few other places online:
Website: https://www.ReeseRyan.com/ 
Readers' Group: https://www.facebook.com/groups/ReeseRyanVIPReadersLounge/ 
BookBub: https://www.bookbub.com/authors/reese-ryan  
Facebook: https://www.facebook.com/ReeseRyanWrites/ 
Twitter: https://twitter.com/ReeseRyanWrites  
Instagram: https://www.instagram.com/reeseryanwrites/ 
YouTube: https://bit.ly/ReeseRyanChannel
One last question. . . what is your favorite holiday tradition?
My favorite holiday tradition was when our family would visit the same hotel in Grand Island, New York every year on Thanksgiving. I can't even remember how we started going there, but at the time I lived in Northeast Ohio and we loved visiting Canada, which was a relatively short drive away. We'd stay at the hotel in Grand Island, but then we'd spend time visiting Niagara Falls—both the American and Canadian sides. We did that for several years, and I honestly can't remember why we stopped. However, I also really enjoy cooking with our extended family, sharing great food, and playing games like Uno Skip and Phase Ten together whenever we all have time off for the holidays.
Thank you for stopping by Fresh Fiction. Best of luck with your new release, SECOND CHANCE ON CYPRESS LANE. Happy Holidays!
Thank you so much for having me, Jen! It's always fun collaborating with Fresh Fiction.
—
Earlier this week, Reese Ryan and fellow Forever author Annie Rains had a virtual chat with Fresh Fiction's Editorial Manager, Danielle Dresser on the Love's Sweet Arrow YouTube Page. They discussed their new books, holiday traditions, and much more!
Reese also has an active YouTube page with author interviews and more bookish fun!
—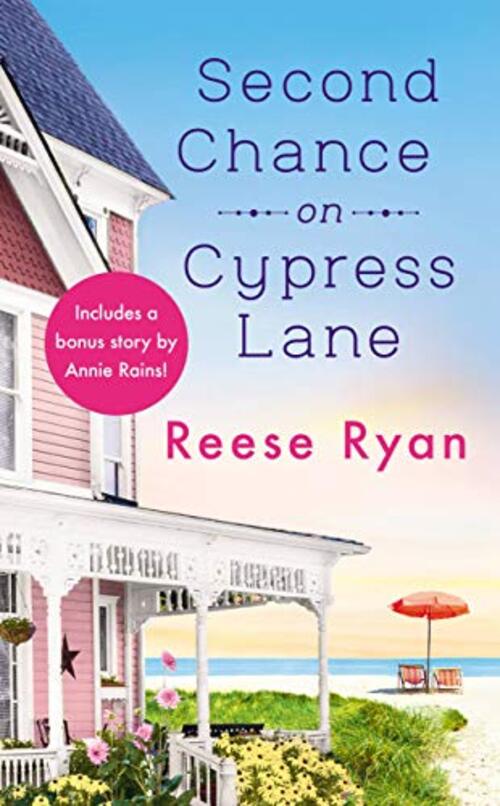 In this heartwarming second-chance romance, a woman returns home and discovers that, when it comes to finding love, there's no place like home.
When a romance gone wrong lands reporter Dakota Jones in the pages of the tabloids, her rising star crashes and burns. Instead of getting the weekend anchor job she'd been promised, she's promptly shown the door. Which leaves her one option: return home to lick her wounds, eat lemon meringue pie, and plot her comeback while actively avoiding the man who once broke her heart.
Dexter Roberts made a huge mistake when he walked away from Dakota, and he's regretted it ever since. So when Dakota returns to Holly Grove Island to regroup and decide what's next, Dex can't pass up the opportunity to win back the love of his life. Now he just needs to convince Dakota to give him a second chance.
Romance Contemporary | Multicultural African-American [Forever, On Sale: December 1, 2020, Mass Market Paperback / e-Book, ISBN: 9781538734452 / eISBN: 9781538734438]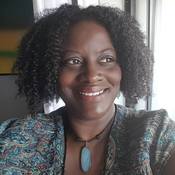 Reese Ryan is the author of more than a dozen published works of romantic fiction. Her stories feature complex, deliciously flawed characters who have family and career drama, challenging love interests, and life-changing secrets, treating readers to an emotional love story with unexpected twists.
Past president of her local Romance Writers of America chapter and a panelist at the 2017 Los Angeles Times Festival of Books, Reese is an advocate for the romance genre and diversity in fiction.
***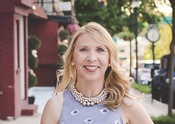 Jennifer Vido is best known for her nationally syndicated Jen's Jewels author interview column. A savvy book blogger she dishes the scoop on the latest happenings in the publishing business. As a national spokesperson for the Arthritis Foundation, she has been featured by Lifetime Television, Redbook, Health Monitor, The New York Times, The Baltimore Sun, Healthguru.com, and Arthritis Today. She is the author of the Piper O'Donnell Mystery series. Currently, she lives in the Baltimore area with her husband and two sons.