Jen: What inspired you to write The Truth and Other Hidden Things?
Lea: Often my writing process happens by a combination of two story ideas or characters – and in this case, I had envisioned a woman in her 40's with an accidental pregnancy (which I will admit is something of a fever dream for me) and also the idea of someone who is desperate to be noticed but who writes under the cover of anonymity. Once I had established who Bells Walker was, the plot grew from there. As it turns out, in the past year so many people have been moving from New York City to the Hudson Valley, and it's been great fun to read real-life accounts of some of the thing Bells noticed about her new home – the tattooed, kombucha drinking hipsters and their love for reclaimed wood and mason jars!  
Bells's life takes a sudden turn when her husband moves the family from Manhattan to the Hudson Valley. How does she handle the big change?
Not well! Bells, already socially anxious, uses her move and her pregnancy as an excuse to hole up and stay home. She's convinced that any person she meets will immediately dismiss her as the pregnant, dumpy, older (by four years!) wife of the cute new professor in town. So, she stays home, only leaving when she has to. Eventually, she does leave and that's when her adventures really begin because that's when her undercover blogging begins.
How is Bells able to continue her writing career in Pigkill?
At first, she tries to get a job working for a local paper, and then, encouraged by her best friend Suki, she starts to blog. The only problem is that she does so anonymously, under the name the "County Dutchess." That's not actually her only problem. Her other problem is that she's dishing dirt on many of the other women in her town, women whose children are in school with hers, women who are connected with her husband's university. In short, Bells leaves the city a local journalist, and once in Dutchess County, becomes a glorified gossip columnist.
Why is Bells reluctant to share her pregnancy with her family and friends?
Mostly because she is 43, with a child in middle school, and one a junior in high school, and did not plan on getting pregnant. Her perpetually disapproving mother, only wishes Bells would go back to work as a lawyer and stop over-mothering her children, and would probably explode with disappointment if she knew. Her mother-in-law, constantly preoccupied with optics, would worry about how this pregnancy would look and how it would impact her son's career. In short, Bells worries about disapproval and disappointment.
What do you hope readers will take away from the story?
First, I hope that this is a fun read, because I had a truly great time writing it. My husband would often find me giggling as I wrote! I hope the other takeaways are more about the universality of feeling invisible, especially for women. There are times where we all feel like the invisible support staff of our families or our jobs, and I hope Bells and her struggles really speak to that. It's also a story about second chances and second impressions, two things in which I believe firmly.
What's the best way readers can stay connected with you?
I'm on Facebook, Instagram @leagellerauthor, and Twitter @lrgeller. And you can also reach out to me via my website www.leageller.com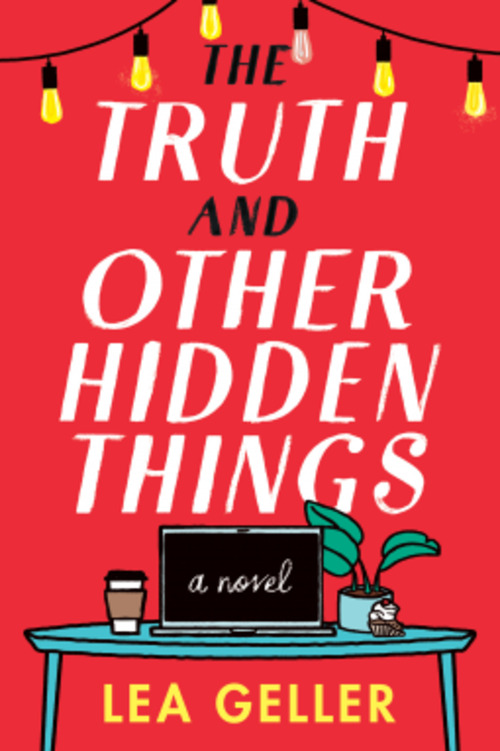 A freshly funny and heartfelt novel about one woman's secret life, the stories she tells, and the thrill and notoriety of being noticed.
On the same day Bells Walker learns that her IUD has failed, her husband Harry is denied tenure at his Manhattan university. So Bells, Harry, their two adolescent children, and her baby bump move to New York's Hudson Valley, where Harry has landed a job at Dutchess College in the town of Pigkill.
When the farm-to-table utopia Bells envisioned is anything but, she turns to the blogosphere. Under the pen name the County Dutchess, she anonymously dishes about life in Pigkill, detailing the activities of hypercompetitive parents and kombucha-drinking hipsters. Suddenly, Bells has a place to say all the things she's been secretly thinking about being a wife and mother. As Bells turns the focus of her blog on her new neighbors, her readership continues to grow, but her scandalous posts hit closer to home: she puts Harry's new job in jeopardy, derails her children's lives, and risks the one real friendship she's built.
When Bells uncovers scandals right under her nose, the Dutchess goes viral, and soon everyone is asking, Who is the County Dutchess? Now Bells has to ask herself if it's worth losing the people closest to her to finally feel noticed by everyone else.
Women's Fiction Family Life | Women's Fiction [Lake Union, On Sale: April 6, 2021, Trade Size / e-Book, ISBN: 9781542026536 / ]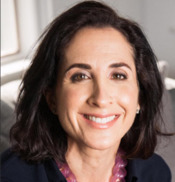 Lea Geller is a recovering lawyer who lives in New York with her husband and children. She began her writing career by blogging about her adventures in the trenches of parenting, and got the idea for Trophy Life when her two sons were in middle school.
When Lea's not eavesdropping on her children, she can be found running, drinking diner coffee, and occasionally teaching middle-school English. She enjoys embarrassing her family by posting pictures of her vegetable garden on Instagram (#IgrewDinner).
***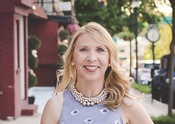 Jennifer Vido is best known for her nationally syndicated Jen's Jewels author interview column. A savvy book blogger she dishes the scoop on the latest happenings in the publishing business. As a national spokesperson for the Arthritis Foundation, she has been featured by Lifetime Television, Redbook, Health Monitor, The New York Times, The Baltimore Sun, Healthguru.com, and Arthritis Today. She is the author of the Piper O'Donnell Mystery series. Currently, she lives in the Baltimore area with her husband and two sons.