WHEN THE POUNDING STARTED, Ryan Sorensen glanced from the television to the front door and then back again, settling deeper into the faded recliner.
Rain beat against the roof of the cottage situated a few blocks from the beach near the town of Magnolia, North Carolina. The Carolina Hurricanes were up by one goal against Detroit with five minutes left in the second period. He was warm, dry and as comfortable as his injured leg would allow.
Nothing good would come of answering an insistent knock on a stormy night.
His jaw tightened as he imagined what his father would think of him ignoring a person potentially in need of help. Ryan had been taught from a young age that he owed the world something, no matter what the world handed him in return. The lesson had led, in a roundabout sort of way, to a bullet in his leg a month earlier and a colleague and friend dying in his arms. It had been one hell of a difficult pill to swallow.
He figured whoever was outside his door would give up eventually. Minutes later the door rattled on its hinges as the pounding increased in intensity.
"Hello?" a female voice shouted over the noise from the storm. "I'm not going away. I know you're in there. I can see the light from the TV. Hello! I need help. Please."
Resignation snaked along his spine as he straightened from the worn chair with a grunt. The please had been a nice touch. Feigning deafness to the knocking was one thing. Outright ignoring a plea for assistance was more than he could manage, even if he wanted to.
He eyed the cane that sat propped against the coffee table, then turned his gaze to the front door. Seven feet max. He could make it that far on his own.
By the time his hand grasped the doorknob, pinpricks of pain radiated up from his calf to make his entire left leg burn. Gritting his teeth, he pulled the door open, unsure of what he expected to find on the other side.
"You're a doctor, right?" the woman asked, and it took Ryan a few seconds to process the question as he looked her over from head to toe.
All five-foot-nothing inches of her, soaking wet with dark, chin-length hair tucked under a faded baseball cap and mossy-green eyes that were almost cartoonishly round. Raindrops clung to her cheeks and lashes, giving her an ethereal sort of look, but the spark in her eyes told him she was no shrinking violet.
He recognized her as his nearest neighbor, even though they hadn't spoken in the week since he arrived to finish his leave of absence in the beach cottage belonging to the hospital chief's family. This was Meredith Ventner, the woman who operated some sort of wayward-animal rescue from the property next door.
Ryan hadn't come to this small town to make friends, and there was enough acreage between the houses that he'd had no reason to introduce himself to her.
Until now.
"Yeah," he said. "I'm here on vacation."
Not exactly the truth but close enough that she'd hopefully get the message he wasn't on duty. Jerk move, but Ryan was in no shape to make a difference to anyone at this point.
Her green eyes narrowed. "Sorry to bother you," she said, not sounding sorry at all. "But I need you to come with me. There's an injured man at my house."
Panic threatened to choke Ryan, and he forced himself not to flinch away from her request.
"I understand Magnolia has a hospital and regular doctors."
"The road leading to town is a mess. Pretty sure it's washed out in some places." She gestured to the deluge coming down past the cover of his front porch. "Plus Joey might need stitches. I don't want to wait."
Stitches. Okay, then. Ryan could probably handle stitches without losing his composure.
"What happened to him?"
She threw up her hands like he'd just asked the dumbest question in the world. "Does it matter? He's hurt. You're a doctor. I learned about the Hippocratic oath on Grey's Anatomy. You might want to stop dillydallying because the storm's supposed to get worse before it lets up."
"You do realize you're the one asking for a favor?" "I already said please," she countered.
So she had.
Every self-preservation instinct inside Ryan told him not to get involved with this woman or her injured friend. If it wasn't that serious she could…
Damn it. Who was he fooling?
"I'll get my medical bag," he told her. "But I want more details on the ride over."
"Fine."
She started to step into his house, then paused when he didn't move. "Fine," she repeated. "I'll wait in the truck."
Her tone communicated quite clearly that she thought he was a royal jerk, and he didn't disabuse her of that notion.
Instead he closed the door as she turned away, preferring to be labeled an ass than to have a complete stranger witness the agonizing walk to his cane.
Gritting his teeth against the pain, he collected it and then pulled his medical bag from the hall closet and grabbed a waterproof jacket from the coat hook. It had been raining off and on for his entire stay, suiting his mood to a T. Unfortunately, the conditions also made the wood porch and steps slick, and Ryan had to take it slow to ensure he didn't end up falling on his butt in front of his neighbor.
Insult to injury and all that.
Excerpted from The Last Carolina Sister, by Michelle Major. Harlequin, 2021. Reprinted with permission.
The Magnolia Sisters Book 3
In Magnolia, North Carolina, love might be waiting right next door…
Meredith Ventner knows a wounded creature when she sees one. Though her temporary new neighbor may be—on the surface at least—a successful, drop-dead gorgeous doctor, she recognizes the deep hurt Ryan Sorensen is carrying, and it's catnip to her soul. But even though Meredith is the youngest, scrappiest and single-est of Magnolia's most famous sisters, she's committed to expanding the animal shelter on her newly inherited farm. She can't waste her energy on a man who's only passing through town.
Ryan is hoping that after a month of small-town living he'll be healed enough to return to his busy ER. His injured leg isn't half as painful as his guilt from the tragedy he's trying to forget. Yet somehow, helping feisty, tenderhearted Meredith care for her menagerie is making him question his career-first priorities. Here in this quirky small town another future is coming into view, but can he change his life, and open his heart, to claim it?
Small Town | Romance [HQN, On Sale: March 30, 2021, Mass Market Paperback / e-Book, ISBN: 9781335419972 / ]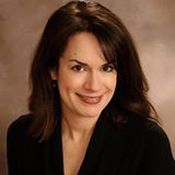 Michelle Major is the best selling, RITA award-winning author of over twenty sexy and sweet contemporary romances. She loves second-chances love stories, smart heroines, and strong heroes. A midwesterner at heart, she's made the Rocky Mountains her home for over twenty-five years and is thrilled to share her books with readers. Connect with her at www.michellemajor.com or on Facebook and Twitter (@michelle_major1)