Jennifer: What inspired you to write The Wife Stalker?
Liv (Lynne & Valerie): The ideas always start with a common trope that we try to turn on its head. When the idea for The Wife Stalker came to us, it presented a challenge in terms of how exactly we could transfer that idea to the page, and that became the propelling motivation as we wrote.
What draws Piper Reynard to Westport, Connecticut?
Piper wants to leave California and put as much distance as possible between her past and her new life. Moving almost 3,000 miles away, to the other side of the country, is the best way to do that. The draw of Westport is its cosmopolitan yet small-town atmosphere and the fact that it's on the water. Piper is passionate about sailing, and so she wants to find a place on the coast. Because many of the residents aren't natives of Westport, no one is particularly interested in anyone's family history. It's a place she can re-invent herself and become "Piper".
How does her life change when she meets the handsome Leo Drakos?
Piper feels both excitement and a tiny (very tiny) bit of trepidation when she meets Leo. Because of what she's running from, she promised herself that when she started this new life, she wouldn't get involved in another relationship for at least a year, but her attraction to Leo is so strong that she puts those worries aside and goes full steam ahead. Her romance with Leo, however, will spell some serious consequences for her.
How does Joanna react when she discovers her husband has been unfaithful?
Obviously, Joanna is shocked, devastated, and angry, all of which turns to fear as she discovers unsettling things in Piper's past that raise alarm bells. The problem is that no one will heed Joanna's warnings, which makes her feel helpless, and so her actions become more desperate.
Are you currently at work on your next novel? If so, what can you share with us?
We've just completed several rounds of drafts and edits of our next book, which will be released in 2021. It is the story of a woman with retrograde amnesia who has no idea who she is and remembers nothing of her past.
What's the best way for readers to stay connected with you?
You can find us on Twitter (@livconstantine2), Instagram (@livconstantine2), and Facebook (LivConstantineAuthor) as well as our website www.livconstantine.com.We love to hear from our readers!
Breezing into the tony seaside paradise of Westport, Connecticut, gorgeous thirtysomething Piper Reynard sets down roots, opening a rehab and wellness space and joining a local yacht club. When she meets Leo Drakos, a handsome, successful lawyer, the wedding ring on his finger is the only thing she doesn't like about him. Yet as Piper well knows, no marriage is permanent.
Meanwhile, Joanna has been waiting patiently for Leo, the charismatic man she fell in love with all those years ago, to re-emerge from the severe depression that has engulfed him. Though she's thankful when Leo returns to his charming, energetic self, paying attention again to Evie and Stelli, the children they both love beyond measure, Joanna is shocked to discover that it's not her loving support that's sparked his renewed happiness–it's something else.
Piper. Leo has fallen head over heels for the flaky, New Age-y newcomer, and unrepentant and resolute, he's more than willing to leave Joanna behind, along with everything they've built. Of course, he assures her, she can still see the children.
Joanna is devastated–and determined to find something, anything, to use against this woman who has stolen her life and her true love. As she digs deeper into Piper's past, Joanna begins to unearth disturbing secrets . . . but when she confides to her therapist that she fears for the lives of her ex-husband and children, her concerns are dismissed as paranoia. Can she find the proof she needs in time to save them?
Thriller Psychological [Harper, On Sale: May 19, 2020, Hardcover / e-Book, ISBN: 9780062967282 / eISBN: 9780062967305]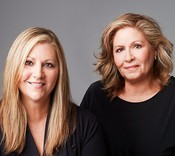 Liv Constantine is the pen name of USA Today and WSJ bestselling authors and sisters Lynne Constantine and Valerie Constantine. Separated by three states, they spend hours plotting via FaceTime and burning up each other's emails. They attribute their ability to concoct dark storylines to the hours they spent listening to tales handed down by their Greek grandmother. THE LAST MRS. PARRISH is their debut thriller. Rights for THE LAST MRS. PARRISH have been sold in 19 other territories, including Spain, Brazil, Portugal, Poland, Sweden, Finland, Norway, Denmark, Holland, Germany, Hungary, Italy, France, the Czech Republic, Turkey, Korea, the UK, China, and Russia.
***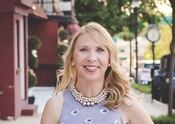 Jennifer Vido is best known for her nationally syndicated Jen's Jewels author interview column. A savvy book blogger she dishes the scoop on the latest happenings in the publishing business. As a national spokesperson for the Arthritis Foundation, she has been featured by Lifetime Television, Redbook, Health Monitor, The New York Times, The Baltimore Sun, Healthguru.com, and Arthritis Today. She is the author of the Piper O'Donnell Mystery series. Currently, she lives in the Baltimore area with her husband and two sons.