1–What's the name of your latest release? 
It's called 500 Miles from You
2–What is it about? 
It's about two health care workers, Lissa and Cormac, who have to swap jobs – Lissa moves to rural Scotland, and country medic Cormac moves to the London inner city – and they have to trade notes on patients, but they never meet. Until…
3–What word best describes your main character(s)? 
Well, they both work in health care so they're pretty brave. Lissa though is shy about meeting men after some bad ghosting experiences, and Cormac was an army medic still troubled by his past so they need healing too. 
4–What makes your story relatable? 
I think we've all had days wherever we live where we think, 'if I was only in the city/ in the country/ somewhere COMPLETELY DIFFERENT. 🙂 I think it's nice to get the chance to walk in someone else's shoes. 
5–Who are the people your main characters turn to when they need help? 
Well, Lissa has Cormac's old boss Joan, the town doctor, who is quite fearsome and gives good advice, and Cormac has Lissa's best friend Kim-Ange, an unusual character who has a lot to teach him about tolerance and city living. 
6–What do you love about the setting of your book? 
Ha I get to have my cake and eat it! There's lots of beauty in the city and the countryside and I love my characters discovering both with fresh eyes. 
7–Are you a plotter (follow an outline) or a pantster (write by the seat of your pants)?
I am a pantser. I am impressed with plotters, but I feel if you head somewhere too directly, you miss out on interesting things that might happen on the way. So, I take the scenic route, not the freeway. 
8–What is an ideal writing day for you? 
Up, walk the dogs, get 2,500 words I'm happy with down by lunchtime, then I get to play the piano the rest of the afternoon till the kids get back from school that's perfect. 
9–Do you listen to music while you write, need total silence, or do you have the TV on?
I work in cafes – or I used to! – so I don't mind a background hum at all. Lots of music when I'm editing; repetitive nonverbal music like Philip Glass or Bach. 
10– How do you approach research? 
Research isn't writing. It's not worth getting bogged down and it doesn't always help. For example, I used to work in a hospital. So, I know that, for example, when you go into hospital, you're very unlikely to see the same nurse all the time, or even very often. But when I write someone in hospital, I have a nurse they get to know, and so does every other medical writer. Or, as in 500 Miles, there's a court case which would normally take 18 months to come to court, but of course I sped it up. So… Do it, but don't let it get in the way of your story. 
11–What is your publishing journey story? 
Worked in hospital admin, tried stand-up comedy (AWFUL!), cartooning (wasn't good enough), writing for greetings cards (no), poetry (no) then I wrote my first novel and I got an immediate yes from the first agent I sent it to, and I've had 34 books published since 1999. So, like everyone else: no, no no no no yes, but in my case,  I got extremely lucky from a novel writing point of view. 
12–Do you have critique partners/writing groups you want to give a shout-out to? 
I don't have critique partners, but I love my fellow writers dearly and we chat daily about work and lives and jacket design and biscuits and so on.  
13–What're the most frustrating things about being an author? 
Sometimes you have an idea that just doesn't fit the market. But that's not peculiar to being a writer, you get that in every field. Apart from that I have absolutely nothing to complain about: having a job that lets me be at home for my family but is also fun and fulfilling has been an absolute jackpot and I still pinch myself. 
14–What's your favorite scent?
My mother's pasta sauce. She died a few years ago and I can't quite get it right myself, but I never give up trying. 
15–What movie will you watch no matter what if it's on TV? 
Titanic, I *always* get sucked in; Terminator I tend to end up just watching the entire thing. You've Got Mail, I can't help myself, Sleepless in Seattle too. And Crossing Delancey, I love that film so much. 
16–Do you like breakfast, lunch, or dinner best? 
Breakfast! Everyone must say that don't they? Eggs, avocados, bagels, bacon, coffee. All the best things in life. America is FANTASTIC at it. 
17–What's one thing you wish you knew more about? 
Mathematics. I nearly did it at university and wish I had. I'd love to know what physicists mean when they talk about nine dimensions to things. 
18–What's the silliest thing you've recently done?
My hair is currently half blue from me and my daughter doing some experimenting during the lockdown! 
19–What can readers expect from you next? 
Oh I have SUCH a fun Christmas book coming- my daughter loves those Christmas netflix things about undercover journalists falling in love with Princes from made up countries, so I have a really fun story, for her really, about a naughty young Scandinavian aristocrat who is sent to Scotland to learn to behave himself, and it's just adorable. He has a big dog called Bjark Bjarkinsson. 
20–How can readers reach you?
Well, twitter is good- I'm @jennycolgan or Instagram is @jennycolganbooks. Facebook I am rubbish at I'm afraid, but I do love hearing from people!!!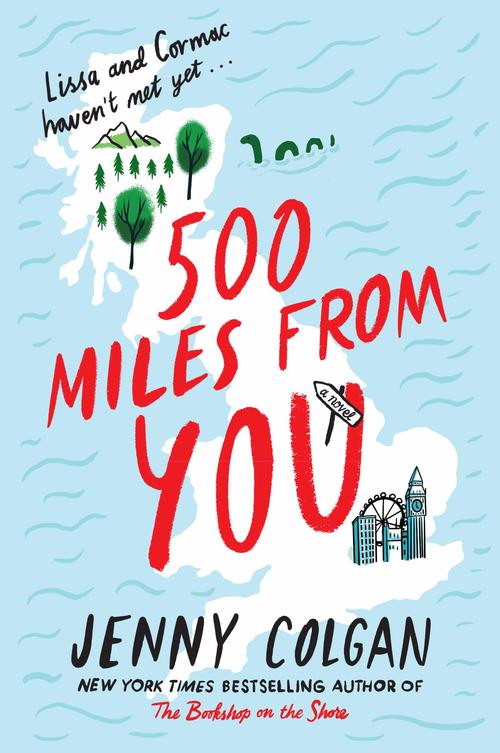 New York Times bestselling author Jenny Colgan returns to the beloved Scottish Highland town of Kirrinfief, which readers first met in The Bookshop on the Shore, and adds a dash of London's bustling urban landscape. 
Lissa, is a nurse in a gritty, hectic London neighborhood. Always terribly competent and good at keeping it all together, she's been suffering quietly with PTSD after helping to save the victim of a shocking crime. Her supervisor quietly arranges for Lissa to spend a few months doing a much less demanding job in the little town of Kirrinfeif in the Scottish Highlands, hoping that the change of scenery will help her heal. Lissa will be swapping places with Cormack, an Army veteran who's Kirrinfeif's easygoing nurse/paramedic/all-purpose medical man. Lissa's never experienced small-town life, and Cormack's never spent more than a day in a big city, but it seems like a swap that would do them both some good.
In London, the gentle Cormack is a fish out of the water; in Kirrinfief, the dynamic Lissa finds it hard to adjust to the quiet. But these two strangers are now in constant contact, taking over each other's patients, endlessly emailing about anything and everything. Lissa and Cormack discover a new depth of feeling. . . for their profession and for each other.
But what will happen when Lissa and Cormack finally meet. . . ?
Women's Fiction [William Morrow Paperbacks, On Sale: June 9, 2020, Paperback / e-Book, ISBN: 9780062911247 / eISBN: 9780062911421]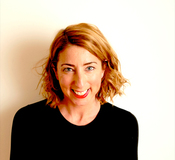 Jenny Colgan is the New York Times-bestselling author of numerous novels, including The Bookshop on the Corner, Little Beach Street Bakery, and Summer at Little Beach Street Bakery, all international bestsellers. Jenny is married with three children and lives in London and Scotland.