1–What's the name of your latest release?
Claim the Dragon
2–What is it about? 
My hero, Steele, is a dragon shifter with the magical power to predict death in his dreams. Ironically, Steele, the man, has a hard time dealing with the death of a loved one. Now, Steele wants to save a woman he saw in his dream, Ravyn, but Ravyn's used to saving herself. A victim of Burgess' corrupt government, Ravyn has created a safe place for others like her so when Steele comes around talking about cursed Egyptian daggers and vicious vampires, she's reasonably skeptical. How can two people so obviously at odds in this world end up on a supernatural journey to save everyone they care about…oh, and fall in love too?
3–What word best describes your heroine? 
Sassy
4–What makes your hero irresistible? 
Physically I'd say his eyes, but if we're digging a little deeper, his loyalty.
5–Who are the people your main characters turn to when they need help? 
Ravyn's best friend is Cree, a guy who saved her life
Steele turns to his brother, Magnum
6–What do you love about the setting of your book? 
I love the futuristic city of Burgess with all of its current real-world problems
7–Are you a plotter (follow an outline) or a pantster (write by the seat of your pants)?
Planster all day, every day! I always have an outline and I never fail to wander away from it while writing.
8–What is an ideal writing day for you? 
I can usually only have ideal writing days on Saturdays.
Up at 5am, write for a few hours before anyone else is awake. Get laundry started around 8, grab a cup of hot green tea and something for breakfast. Then back to writing around 9. Only stops for meals throughout the day.
9–Do you listen to music while you write, need total silence, or do you have the TV on?
All of the above. I don't always need total silence to write, but sometimes when I'm trying to work out a plot point it's easier when its quiet. The majority of the time, however, I either have the TV on some movie or show that's in the genre I'm writing, or I listen to music.
10– How do you approach research? 
There's always something to research before starting a book. I usually spend a day or two working out my outline and character details. Then, whenever something comes up while I'm writing I'll do a quick online search, or if I already have books on the topic I'll look it up.
11–What is your publishing journey story? 
I started writing secretly in high school. Didn't share any stories with anybody because I didn't think they'd be interested. Eventually, I shared a story I was writing while at work with a co-worker and she loved it. She mentioned it to my husband one day when he came to pick me up and then he asked to read it. Their enthusiasm gave me a little boost but then I had kids and priorities shifted. I continued to write on and off while I was at work because I didn't have a computer at home. When my oldest daughter was sick and I had to stop working to care for her, I bought a computer and began looking into the possibility of being published. Sold the first full-length romance novel I'd written one year after I began submitting it to publishers.
12–Do you have critique partners/writing groups you want to give a shout-out to? 
No.
13–What're the most frustrating things about being an author? 
The business side to publishing. Writing a book is hard but in the end it's satisfying. Dealing with all the other stuff can wear on you.
14–What's your favorite scent?
Fresh linen
15–What movie will you watch no matter what if it's on TV? 
The Wizard of Oz
16–Do you like breakfast, lunch, or dinner best? 
Breakfast
17–What's one thing you wish you knew more about? 
African Mythology
18–What's the silliest thing you've recently done?
Lost both pairs of my glasses and then found them both together in the bathroom
19–What can readers expect from you next? 
I have a sexy contemporary romance releasing in July titled At Your Service. It's my second book for Harlequin DARE and part of my Fabulous Golds series about a family-owned fashion empire.
20–How can readers reach you?
Facebook – @acarthurbooklounge
Twitter – @AcArthur
IG – @acarthurbooks
The Legion #2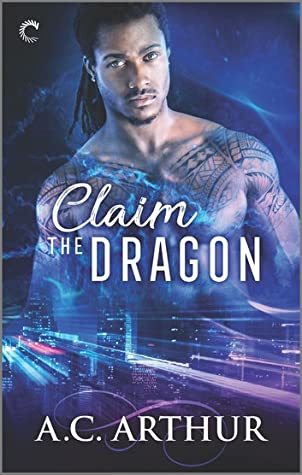 To save her, he'll sacrifice everything.
Born a dream reaper, Steele Ezo, a powerful half dragon, half human, is struggling to find his place in the Drakon hierarchy. He is ready to accept his fate until he realizes the next victim on the Reaper's hit list is the sexy thief who's caught his eye.
She's supposed to die.
He's forbidden to stop it.
But their inexplicable connection makes it impossible to step aside.
Abandoned by her family and abused by local enforcers, Ravyn Walsh lives life on her own terms. She's created an underground sanctuary for the oppressed citizens of Burgess, and she needs funds to keep it running. When a lucrative job–stealing an ancient dagger–lands in her lap, she doesn't hesitate, not even when a smoldering tattooed stranger attempts to stop her.
A dagger that can raise the dead is a powerful tool–one that could change the course of history. As they fight to keep the dagger out of the wrong hands, Ravyn will be forced to embrace the truth of her heritage, while Steele will find himself torn between saving a life that isn't meant to be saved and denouncing the power he was born to wield.
This book is approximately 72,000 words
One-click with confidence. This title is part of the Carina Press Romance Promise: all the romance you're looking for with an HEA/HFN. It's a promise!
Romance Paranormal [Carina Press, On Sale: June 8, 2020, e-Book, ISBN: 9781488058868 / eISBN: 9781488058868]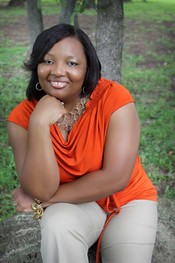 Not your ordinary romance
A.C. Arthur was born and raised in Baltimore, Maryland where she currently lives with her husband and three children. An active imagination and a love for reading encouraged her to begin writing in high school and she hasn't stopped since. Her debut novel Object of His Desire was written when a picture of an Italian villa sparked the idea of an African-American/Italian hero. Determined to bring a new edge to romance, she continues to develop intriguing plots, sensual love scenes, racy characters, and fresh dialogue–thus keeping the readers on their toes!