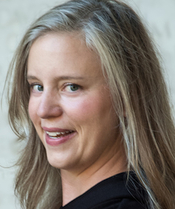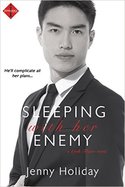 Lots of people (and by people I mean "ill-informed snobs") say romance novels are unrealistic, that they idealize relationships in a way that's somehow irresponsible and lets women get away with harboring silly fantasies. I could write a whole post on what I think about that, but for now let me just quote one of my favourite authors, Tessa Dare, who said: "Women are constantly told it's fantasy to expect fidelity, respect, and orgasms in this life and to seek the same in our reading. It's not."
So, in complete agreement, I would say, yeah, romance novels absolutely idealize love. And not only is there nothing wrong with that, that's the whole point.
But I've been thinking lately about how romance novels idealize another kind of love, too: the best friend. If romance novels give us something to aspire to in terms of how we expect to be treated by men, they also model female friendships that are healthy, supportive, and fun. And I think that's awesome.
In my newest release, SLEEPING WITH HER ENEMY, my heroine Amy is left at the altar on page one. Yes, she has to learn some stuff about herself in order to earn her romantic happily ever after, but she also has to face up to the fact that she's not very well-endowed in the friend department. Her friends were all people she knew through being part of a couple.
So one of the things she works on is getting some new ones. She's a beginner, if you will. But she quickly learns that friends make life better in so many ways (and by the time this series wraps up when I release its last instalment in November, this group of friends, which acquires one more member, is overtly calling itself a "girl gang.")
Let's think about the romance BFF for a moment.
She is really good at seeing through your bullshit and will not tolerate you settling for less in any aspect of your life.
She usually makes you call the boy.
She takes you out and gets you drunk when the situation calls for it.
She can cue the righteous indignation on your behalf faster than you can blink.
She's usually really, really good at karaoke. And if she's not, she makes up for lack of talent with enthusiasm.
Idealism? Sure. But just as with heroes in romance, why not? Am I that kind of friend all the time? No. Do I aspire to be? Yes.
What about you? Are you part of a girl gang?
About Jenny Holiday
Jenny Holiday started writing in fourth grade, when her awesome hippie teacher, between sessions of Pete Seeger singing and anti-nuclear power plant letter writing, gave the kids notebooks and told them to write stories. Most of Jenny's featured poltergeist, alien invasions, or serial killers who managed to murder everyone except her and her mom. She showed early promise as a romance writer, though, because nearly every story had a happy ending: fictional Jenny woke up to find that the story had been a dream, and that her best friend, father, and sister had not, in fact, been axe-murdered.
From then on, she was always writing, often in her diary, where she liked to decorate her declarations of existential angst with nail polish teardrops. Eventually she channelled her penchant for scribbling into a more useful format. After picking up a PhD in urban geography, she became a professional writer, spending many years promoting research at a major university, which allowed her to become an armchair astronomer/historian/particle physicist, depending on the day. Eventually, she decided to try her hand again at happy endings–minus the bloodbaths. You can follow her on twitter at @jennyholi and @TropeHeroine or visit her on the web at jennyholiday.com.
About SLEEPING WITH HER ENEMY
He'll complicate all her plans…
Amy Morrison is supposed to be at her wedding. But when her
husband-to-be jilts her at the altar, a distraught Amy runs
to the only place she feels safe—her office. Besides,
everyone who works on her floor is at her wedding…except
him. Dax Harris. Playboy, executive, and Amy's
official office enemy.
While he and Amy don't see eye-to-eye on the best of days,
Dax can't help but feel badly when he sees Amy mid-meltdown.
Next thing he knows, he's gotten her good and drunk, and
they're making out like two  teenagers. And since
neither of them want anything serious, why shouldn't they be
frenemies-with-benefits? Because there is no possible way
they could ever fall for each other…
To comment on Jenny Holiday's blog please click here.