My novel, THE WIDOWS, is set In 1920s Appalachia, specifically in the Appalachian foothills of Ohio. It was inspired by Ohio's true first female sheriff in 1925, Maude Collins, who became sheriff after her husband was killed in the line of duty.
Lily, my main character, likewise becomes sheriff after her husband dies in the line of duty, but here, the story diverges into fiction. In Lily's case, no one is sure who killed her husband, Daniel, and Lily doesn't buy into the "escaping prisoner" explanation.
As she investigates, she meets a childhood friend of Daniel's, Marvena. This novel is not a love triangle, but Marvena, as Daniel's oldest friend, knows a lot about his background that Lily doesn't, that Daniel kept from her. Likewise, Lily knows a great deal that Marvena doesn't. Together, they solve the mystery of his murder, save their community from disaster, and in the process, grow as individuals and become friends.
So, since they live just miles apart, how do they not know each other?
Appalachia is challenging terrain, even today with good roads in many areas. In 1925, it would have been difficult to travel from one hill or holler to the other, especially since Marvena not only doesn't have an automobile, she doesn't drive!
My family of origin is from Appalachia (Eastern Kentucky) and often talked about how hard it was to get from one place to another. One could be both miles and worlds apart! I once had someone argue with me that Appalachia does not include Ohio-but it does, the southeastern portion, 20-plus counties of the available 88! For THE WIDOWS, I formed Bronwyn County – not an actual county in Ohio, but it takes in portions of the real Vinton and Athens counties, as well as bits of the counties adjacent to the north. I wanted to take advantage of the beautiful rolling hills of Appalachia, the coal mining area, and the farmland.
Though I did not grow up in Appalachia (I was born just outside, after my parents, part of the post-WWII migration out of the area for factory jobs), I visited often as a child. As mentioned, my parents and the generations before them were from Eastern Kentucky. I felt a kinship with the beautiful mountains and valleys-"hills and hollers"-and though by birthright I wasn't from there, I knew that, deep down, yes, really, I was. Whenever my parents said, "we're going home for the weekend," meaning a visit to my grandmother's house, I didn't question it. I knew exactly what they meant, and how they felt.
I'm fascinated by people's stories of places they can't technically claim as a birthplace, yet feel as though it's "theirs." By stories of visiting a place that feels familiar somehow, even with a first visit. Or stories of feeling drawn to a place you not yet visited.
In this story, I hope readers will feel immediately drawn in, not just by characters and plot, but by the world I've created from real places, my own experiences, and my imagination.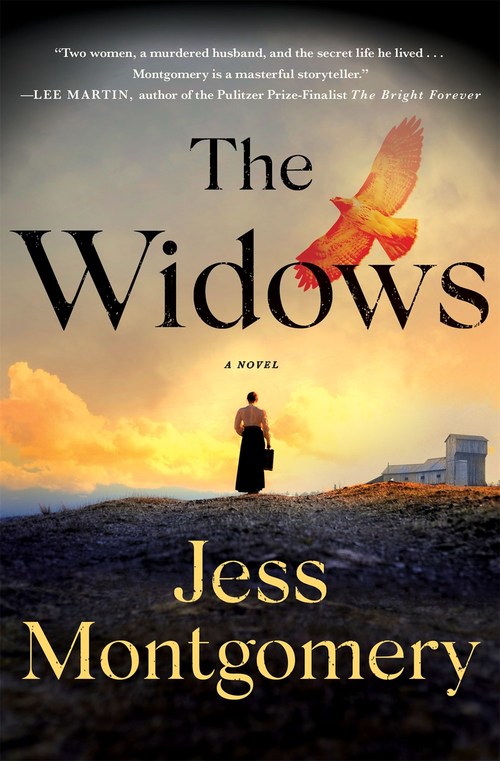 Set in 1920s Appalachia and inspired in part by Ohio's true first female sheriff, THE WIDOWS is about two women who investigate murder and fight for their community.
Kinship, Ohio, 1924: When Lily Ross learns that her husband, Daniel Ross, the town's widely respected sheriff, is killed while transporting a prisoner, she is devastated and vows to avenge his death.
Hours after his funeral, a stranger appears at her door. Marvena Whitcomb, a coal miner's widow, is unaware that Daniel has died, and begs to speak with him about her missing daughter.
From miles away but worlds apart, Lily and Marvena's lives collide as they realize that Daniel was not the man that either of them believed him to be—and that his murder is far more complex than either of them could have imagined.
Inspired by the true story of Ohio's first female sheriff, this is a powerful debut about two women's search for justice as they take on the corruption at the heart of their community.
Mystery Historical [Minotaur Books, On Sale: January 8, 2019, Hardcover / e-Book, ISBN: 9781250184528 / eISBN: 9781250184535]

Two widows search for truth and stand up for justice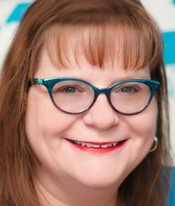 JESS MONTGOMERY is the Literary Life columnist for the Dayton Daily News and Executive Director of the renowned Antioch Writers' Workshop in Yellow Springs, Ohio. Based on early chapters of the novel, Jess was awarded an Ohio Arts Council individual artist's grant for literary arts and the John E. Nance Writer-in-Residence at Thurber House in Columbus. She lives in her native state of Ohio.