If you hang out on Twitter, you might've seen a meme going around that asked people to name 5 things they love that aren't books or people. It's a tougher question than it looks at first glance, so I spent some time thinking about it. Here's what I came up with, in no particular order:
1. My DVR – If you follow me at all on social media or if you've met me in real life, you know that I watch a lot of TV. Like A LOT. I've always been a bit of a TV junkie and having a DVR (as opposed to having to record on a VHS tape – remember those days?) has fed my habit. In the past, as new shows debuted, I had to sift through and decide what I wanted to watch. With small children in the house, more often than not, it was what can I record to watch later. Now, I'm much less choosey. If it sounds remotely interesting, I set a timer to record. I can give more shows a chance. It's always easier to delete a timer than to try to catch up on a show later.
2. Netflix – see above. Just kidding. But not really. Netflix has allowed me to try shows that were on TV that I might've missed the first time around. It also gives me the chance to introduce my kids to shows I loved. And really, when you fall in love with a show, bingeing is the best thing ever. (Yes, Netflix, I really am STILL watching. Stop judging me). Finally, Netflix has started doing a lot of movies and shows made for romance lovers. To All the Boys I've Loved Before – awesome! They've got Julia Quinn's series coming and Robyn Carr's series. I think Netflix has discovered how awesome romance readers and writers are.
3. Diet Coke (especially a fountain drink from McDonald's) – I'm not a coffee drinker. I only drink hot tea when I'm really cold or sick (it's a comfort thing). Diet Coke has always been my go-to drink for caffeine. And McDonald's has the best. It's not that I won't drink it from other places or from a can, because as I said, it's my go-to, but I swear McDonald's is addictive. I once thought I was going to give it up. I cut back, I really did, but I have so few vices in life – this is it, really, that I went right back to it.
4. Popcorn – Although nothing beats movie theater popcorn in all its salty goodness, I bought an air popper almost 18 years ago when I was on Weight Watchers. I had to cut out microwave popcorn and air-popped is so much better for you. Best move I ever made. I don't make an all-healthy version by any stretch. I use butter and salt, but it's a snack I have more nights than not.
5. Pampered Chef Stoneware – I'm not picky about a lot of things in my life. I have sweatshirts that are older than my oldest kid (and he's an adult). But my bakeware matters to me. I love to bake. It's my thing to do whenever I get stressed. I am also known to procrasti-bake (baking when you should be doing something else – like revisions). I grew up using regular old aluminum pans that had to be replaced every year. Then about 15 years ago, a friend invited me to a Pampered Chef party and I bought a stone. I fell in love. I even worked as a consultant for a year or so. For me, it wasn't about making money as much as great discounts to get what I wanted to own. I'm sure there are other brands of stoneware, but I've only used Pampered Chef. It's near impossible to burn things on them. They're super easy to clean. And unless you drop it and break it, it lasts FOREVER. I've been using mine almost every day for 15 years.
***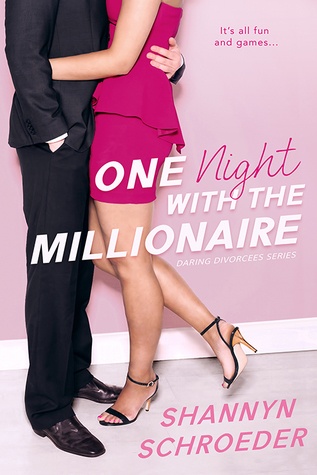 Over-forty, single mom Tess Howland's life is all about caring for other
people. Indulging in a one night stand is just what she needs. She
doesn't expect to meet anyone she would introduce to her kids,
especially not some rich playboy who acts like a big kid himself. Even if
he keeps giving her the best sex of her life.
Millionaire Miles Prescott can't get the sexy nurse he met at a
fundraising gala out of his head. For the first time ever, he doesn't want
a woman with no-strings-attached. He wants everything—even it
comes with a ready-made family with a woman in her forties. Suddenly,
helping with homework doesn't sound like the worst thing in the world,
especially if it means being near Tess.
But what happens when he's ready to step up and she says no?
Romance Contemporary [Entangled, On Sale: January 14, 2019, e-Book, ISBN: 9781640636910 / ]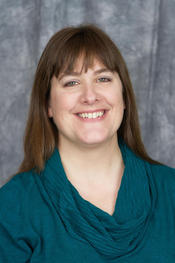 Shannyn Schroeder is an occasional English teacher, who also works as a part-time editor while raising her three kids.
Even though she wrote from high school through college (mostly poetry), she'd never considered a career as an author. Writing fell by the wayside as she focused her energy on creating lesson plans and new and fabulous ways to torment her teen students. One group in particular dubbed her "The Torture Master," a title she carried into motherhood.
After the birth of baby number two, Shannyn resigned from teaching and fell in love with reading romance novels. She read so many books so quickly that her husband teased, "If you're going to read so many damn books, why don't you just write one?"
So she did.
That first book is safely buried on her hard drive, but the process set Shannyn on the path to where she is today. The 6-book O'Leary series has wrapped up, as well as 2 Hot & Nerdy new adult trilogies. She's currently working on her next series.
She is recovering from her Diet Coke addiction, fears putting her foot in her mouth on social media, and has a renewed appreciation for the bad girls of the world.
Shannyn is represented by Frances Black of Literary Counsel.