I fell in love with the Bible when I was sixteen years old. I read the Bible before that time, but it was a biblical novel, Two From Galilee by Marjorie Holmes, that caused me to realize that the people in the Scriptures were real. I never looked at God's Word quite the same way again.
Suddenly, the stories in the Old and New Testaments had names and faces and situations that I could understand and relate to. Of course, not everything in ancient times can compare to what we face today, but though the cultures are different, human nature does not change. Since the fall of Adam and Eve in the Garden of Eden, which, yes, I believe were real people and the Garden a real place, we have all struggled with a nature that is no longer perfect. We don't have to teach a child to lie or take something that isn't theirs or be selfish with their toys. We don't improve much with age either, I'm sorry to say.
The women of the Bible struggled with this same sin nature. Impatience, greed, anger, bitterness, ingratitude, worry, faithlessness, controlling attitudes, manipulation, and so much more afflicted them just as they still afflict us today. Somehow, knowing that they faced devastating circumstances or even simple hurts and survived by God's grace, comforts me.
I've studied the lives of many of the women in the Old Testament. None of them lived spotless lives. Michal wanted to control things she could not control. Abigail suffered abuse, verbal and/or physical and emotional. Bathsheba was involved in an adulterous affair. Sarai grew impatient and caused a world of hurt by trying to solve her infertility without waiting on God. Rebekah deceived her husband to favor her favorite son. Rachel fought with her sister over the love of her husband and later deceived her father.
Rahab was a foreign prostitute, Ruth a foreign widow, both of whom ended up in the lineage of Christ. Deborah judged Israel at a time when the world around her was out of control and subject to brutal treatment by a foreign nation. Hannah endured constant mocking and ridicule from a sister-wife.
Solomon broke pretty much every law kings were told to avoid, and his many wives worshiped false gods, leading his own heart astray. Esther found herself as queen of a foreign land, married to a king who could be rather ruthless, and feared for her life when she needed to help her people, which she finally did.
To understand these women isn't always easy. Sometimes the Bible tells us very little about them. And of course, as a novelist, I make a lot of assumptions. But I make those assumptions based on their reactions to the decisions of the men in their lives. You have to understand the men in order to get a good glimpse of the women, but the study is worth it. I learn as much about the men as I do the women and they inspire me too.
I think the biggest lesson I've learned from these women is that there is always something in my life that relates to an emotion or an attitude that they displayed or likely felt. How easy it is to feel the pain of waiting with Sarai as she waited twenty-five years for a promised child. How hard it is to have the faith Hannah clung to as she begged God to give her a son, and then to have the courage to give that child back to God, and not be the one to raise him.
Moses' mother did the same when she handed her son over the Pharaoh's daughter. How would I have felt in those situations? How would I have felt if my husband suddenly said, "We're moving and I don't know where we're going?" I feel a little like that right now and I almost wish I could ask Sarai how hard was it? I know we will eventually be moving, but I don't know where God is going to lead us. That's kind of a disconcerting feeling.
But these women of Scripture lived so many of the things we do, perhaps with altered circumstances, but with shared emotions. Yet most of them maintained their faith in Israel's God Yahweh. Some didn't. Some from foreign lands never did embrace the God of Israel. But those who did, God accepted as He did His own people.
I like to remind myself that God accepts me too, though I am a Gentile, grafted into the root of Israel. Faith binds us together, even through the passage of the ages. Someday I look forward to meeting these women of faith. I believe the Bible teaches that we will be with them in the Kingdom of God and I look forward to that day.
In the meantime, I try to let all of God's Word inspire my life. Sometimes His Words are my only lifeline when my world feels upside down. God is faithful in all generations, throughout all ages. That inspires me to trust Him.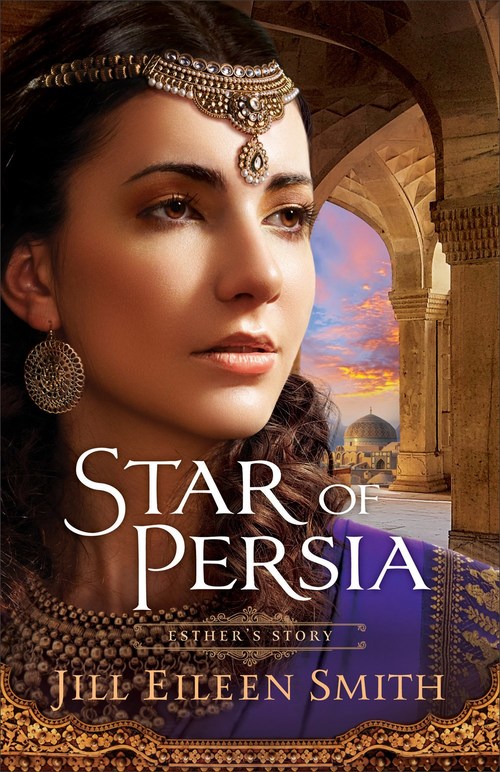 Esther's Story
In an effort to complete a war his father had planned to win, King Xerxes calls every governor, satrap, and official in his vast kingdom to his palace in Susa to strategize and feast. When they finally leave, he decides on one more week of frivolity, which ends in the banishment of his favorite wife, something he never intended to do. But when he discovers Esther, Xerxes is sure he has a second chance at happiness.
In her wildest dreams, Esther could never have imagined that she would end up as queen of Persia. Yet she knows better than to become complacent. Another of Xerxes's wives is vying for position, and his closest advisor has a deep and dangerous grudge against Esther's adoptive father. Caught in the middle of palace politics, Esther will find herself in an impossible position: risk her life or consign her people to annihilation.
With her impeccable research and her imaginative flair, Jill Eileen Smith brings to life the romantic, suspenseful, and beloved story of Esther, queen of Persia.
Inspirational Historical | Romance Historical [Revell, On Sale: March 3, 2020, Paperback / e-Book, ISBN: 9780800734718 / eISBN: 9781493421282]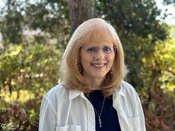 Jill Eileen Smith is the bestselling and award-winning author of the biblical fiction series The Wives of King David, Wives of the Patriarchs, and Daughters of the Promised Land, the Loves of King Solomon, as well as the nonfiction book When Life Doesn't Match Your Dreams.
Her research into the lives of biblical women has taken her from the Bible to Israel, and she particularly enjoys learning how women lived in Old Testament times.
Jill lives with her family in southeast Michigan.