Welcome back to Fresh Fiction, Melody! Can you tell us about yourself and your new book, THE HAPPY CAMPER?        
I'm a writer who loves camping. <grin> Also, I love restoration and décor. So anyway, a few years ago, I was a bit writing-weary when I happened to notice an old vintage trailer 'for sale' by the side of the road. The price was right and the 1963 camp trailer was cute…so I bought it and began to restore it. While restoring it, the idea for this book began to tickle my brain. Shortly afterward, I was writing THE HAPPY CAMPER.
 Dillon Michaels makes a major life change by moving to her grandfather's farm, and then into his old camper. What do you think readers will find relatable in Dillon's choices to change her life?
I think we've all hit crossroads in life–times when either circumstances or desires nudge us in a new direction. Both are the case for Dillon. She's disenchanted with her demanding job, non-committal boyfriend, small shared apartment…and ripe for a change. She thinks Grandpa's farm and his need for help is the answer, but when she arrives the situation has changed.
Dillon has two suitors in this book – Jordan, the handsome owner of the hardware store in town and Brandon, the ex-boyfriend she left in the process of moving back home. Tell us the good and maybe not-so-good things about these two men in Dillon's story!     
Jordan seems like a great guy, but he might come with some old romantic baggage. Plus, he's already got a devoted admirer who seems a bit territorial. Brandon has a fun side and similar career goals (at least before) but he seems to run hot and cold.
Living in a camper has ups and downs! What is one of your favorite humorous scenarios involving Dillon's new rugged living space?
The lack of a shower in her tiny trailer's bathroom has its challenges…and after a painting party gets out of control, Dillon's forced to the house to clean up, and subsequently gets outfitted in her mom's clothes. Also, Dillon (like me) isn't naturally gifted at backing up a trailer, this leads to some challenges too.
THE HAPPY CAMPER is set in the Pacific Northwest, and you also live there! What do you love most about this part of the country?
I love the natural beauty all around us. We have snow-capped mountains, clear blue lakes, old growth forests, beautiful beaches, rushing rivers…I probably sound like a travel brochure. But it's a great area for camping!
What books, movies, tv have you recently enjoyed you'd love to recommend to our readers?
The best movie I've seen all year was LITTLE WOMEN. I'd already read the book and have seen all the previous Little Women films multiple times (each one is great) but I felt the way this new version was told was brilliant.
What can readers expect from you next?
My next Christmas novella (coming this fall) is THE CHRISTMAS SWAP. It features two families trading houses during the holidays—from Arizona to Colorado…and the romance that follows. And right now I'm working on next year's big novel called LOOKING FOR LEROY. It's a fun one that I plan to adapt to a screenplay.
Rapid Fire Random Questions 
Favorite candy: I'm not a real candy person. But Rolo comes to mind (do they still make it?) with a good cup of coffee.
Favorite way to be kind to yourself:  Go camping!
Best compliment you recently gave to someone:  I told my husband he was funny at lunch today! (His sense of humor isn't for everyone.)
Favorite flower:  Nasturtium
Random interesting fact you like to tell people:  That I went around the world by myself before turning 20.
Best vacation you've ever taken:  Probably the first trip to Maui with good friends. Other than that, it would be most any camping trip!
Earliest celebrity crush:  Paul McCartney!
Cake or pie:  Cheesecake
Last book you read that you really LOVED:  Hmm…really loved? THE HELP comes to mind. That's been a few years ago.
You have a totally free afternoon – no deadlines, no obligations, no Twitter notifications!  What do you do?:  Right now, I can't imagine no obligations! We're selling a house and building a new one–meanwhile, I'm writing books and adapting scripts. But if I had a couple free hours, I might walk to town and meet a friend for coffee or tea. Or take a nap!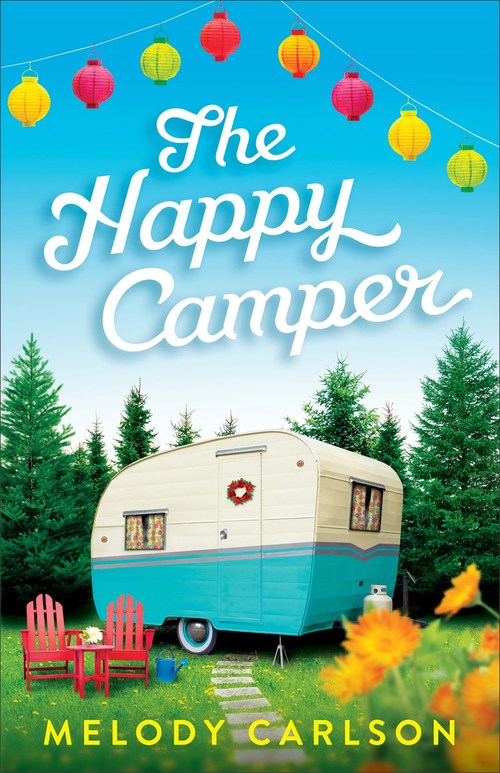 Home is the place to heal, right? At least, that's what Dillon Michaels is hoping as she leaves her disappointing career and nonstarter love life behind to help her grieving and aging grandfather on his small Oregon farm. The only problem? Her eccentric mother beat her there and has taken over Dillon's old room. After a few nights sleeping on a sagging sofa, Dillon is ready to give up, until she receives an unlikely gift–her grandfather's run-down vintage camp trailer, which she quickly resolves to restore with the help of Jordan Atwood, the handsome owner of the local hardware store.
But just when things are finally beginning to run smoothly, Dillon's noncommittal ex-boyfriend shows up with roses . . . and a ring.
Full of quirky characters, family drama, and sweet romance, The Happy Camper will have you scouring Craigslist for your own diamond-in-the-rough camper to restore and haunting your local hardware store for a handy guy to help your dreams come true.
Romance Contemporary | Inspirational Romance [Revell, On Sale: March 3, 2020, Paperback / e-Book, ISBN: 9780800737238 / eISBN: 9781493421022]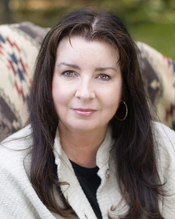 Melody Carlson is the award-winning author of over two hundred books with combined sales of more than six million. She is the author of several books, including the bestselling The Christmas Bus, The Christmas Dog, Christmas at Harrington's, The Christmas Cat, The Christmas Joy Ride, and The Christmas Angel Project. She received a Romantic Times Career Achievement Award in the inspirational market for her many books, including the Diary of a Teenage Girl series and Finding Alice. She and her husband live in central Oregon.