Welcome to Fresh Fiction, JN! Please tell us about yourself and your latest novel, IN RHYTHM.
Hi! Thanks for having me. It's a pleasure to be here! I'm a native New Yorker raised in the Bronx. I'm a wine and music lover, wanderlust-er like my characters, and when I'm not dancing (many times rocking out in my bedroom solo), you can find me spending time with friends and family or cheering for my favorite baseball team. I'm also a wellness warrior especially for writers and passionate about practicing mindfulness for mind, body, and spirit.
My latest novel IN RHYTHM is the follow-up novel to IN TUNE and second book in my Back on Top Series. It's a stand-alone novel that features Asha Kendall aka "Velvet," a dance music DJ who is going after her goals with blinders on. She's so focused that she never sees Dutch DJ Isaak "Zazzle" Van Sandt coming. The two have an immediate and intense connection but when Zazzle's hard-partying gets out of control, Velvet presses pause. Their career paths are about to converge, hers on the way up and his on the way down. When their paths cross again, things get very interesting.
Your Back on Top Series is set in the world of EDM music and the accomplished DJs who make it. What drew you to this world, and when did you decide to write a romance series about it?
A couple years back I was reintroduced to dance music. In my teens, I'd listened to techno and drum and bass, especially when I lived abroad. 808 State, Massive Attack and Portishead were some of my favorites. One night channel surfing, I came across DJ/producer Kaskade performing on TV and he wasn't just background music for the crowd, he was the show. "I Remember" was a song he played, which is a collaboration he did with another DJ/Producer Deadmau5. I fell in love immediately. As I investigated more about the contemporary version of the dance music genre and the EDM scene, I attended festivals and clubs and couldn't get enough. Soon, the plot bunnies ran rampant and I thought "what if…" and IN TUNE was born. The rest of the series quickly followed.
Asha Kendall, aka Velvet, is part of a rising DJ duo and waiting for her next big break to take her career to the next level. What are your favorite character traits of Velvet?
I love her ambition, spunk, and her humor. I think that's what attracts Zazzle to her as well. She's honest and vocal about what she wants, both in her career and her relationships. You pretty much always know where she stands. Readers will get to see how this plays out in her interactions with Zazzle.
Isaak "Zazzle" Van Sandt is at the top of his game when he hits rock bottom because of a drug problem. What does his addiction and recovery process reveal about Zazzle, both to himself and eventually to Velvet?
Because Zazzle struggles with drug dependency and recovery and chooses to continue working in the music industry loves, he's vulnerable to so many old influences. With his armor weakened, he still does the work and heavy lifting to be accountable for his actions, knowing that there are no guarantees when it comes to relapsing. He takes these leaps of faith to make a new version of his life, which includes making amends and opening his heart to Velvet. Those characteristics are almost hard-wired into his DNA. Over time, Velvet sees his dedication and though she's fearful because of her past, her hope in him gets stronger. In a sense, the armor gets stronger and rebuilt for both of them.
Velvet and Zazzle have had a brief but passionate encounter before they meet up in the present storyline in IN RHYTHM. Velvet wants to keep things strictly professional, but Zazzle is still incredibly attracted to her and also wants to make amends for how he may have hurt her in the past. What did you love about writing a unique workplace romance, as well as forced proximity while these two characters are on tour together? Do you have a favorite romance trope to read?
I write women of color thriving in unexpected places finding love so writing in the dance music space is on-brand for me. I love the way my characters unapologetically make space for themselves and Velvet is doing just that with her best friend Candy. Unique workspaces lend to unique circumstances that can still have universal appeal. Forced proximity is one of my favorite troupes because the characters just can't get away from each other. It can be comical at times, but mostly I love how Velvet and Zazzle change right in front of each other's (and our) eyes.
Velvet has had to grapple with watching someone she cared for having an addiction, so she is very cautious getting involved with Zazzle again. What sort of research went into this aspect of their relationship?
When I decided to incorporate drug dependency into IN RHYTHM, I wanted to do it right. I did quite a bit of research in addition to speaking with certified therapists and clinicians on the subject, specifically in connection with relationships. Trust is so important to someone who has been affected by drugs. UNBROKEN BRAIN by Maia Slalavitz was recommended by one of the clinicians I spoke with, and this book was instrumental in helping me write about the topic with confidence and really get raw with both Velvet and Zazzle's experiences. Though on opposite sides they both have a second chance to do things differently.
What would your own DJ name be if you had one?
I actually went to DJ school with my cousin and came up with my name pretty quickly. My DJ name is DJ Coco Queen.
The holidays are almost upon us! What are your big plans for this year? Any fun holiday traditions you take part in?
I normally do a cookie exchange, which gets more elaborate every year. I make flavors like eggnog with rum icing and chocolate mint. Last year, I made hot cocoa pop to go with the cookies. It's how I show my love to friends and family during the holidays. I also normally do a book swap with my RWA/NYC chapter. That and watching Hallmark and Lifetime marathons in my Christmas pajamas have become my annual traditions.
What can readers expect from you next?
Book III in the BACK ON TOP Series is coming in 2020 and I am loving these main characters. We revisit workplace romance and there are a plethora of cameos from IN TUNE and IN RHYTHM. I also have a sports romance that I've been thinking about, so connect with me and stay tuned for updates.
Rapid Fire Random Questions
Cats or dogs: Dogs, a Great Dane, please.
Book you recommend the most: Chasing Moonlight by Raven St. Pierre (it's a stand-alone novel that part of a saga)
Favorite smell: Roasted coffee brewing (reminds me of breakfast)
Ketchup or mustard: Ketchup
You've been invited to a costume party – what do you dress up as?: Okoye from Black Panther (Luv her)
What fictional city/location would you visit?: Hogwarts, of course!
Favorite childhood movie: The Lost Boys
How do you practice self-care?: Mediation, exercise, and time with friends and family
Breakfast or dinner?: Breakfast (reminds me of coffee)
You have a totally free afternoon – no deadlines, no obligations, no Twitter notifications! What do you do?: I love to walk in the park or by the water. I'd also visit friends, especially if I haven't seen them in a while. Otherwise, I'd take in a baseball game (if in season), read, or binge-watch a short series while crocheting. I know. . .  random! 🙂 
Back on Top #2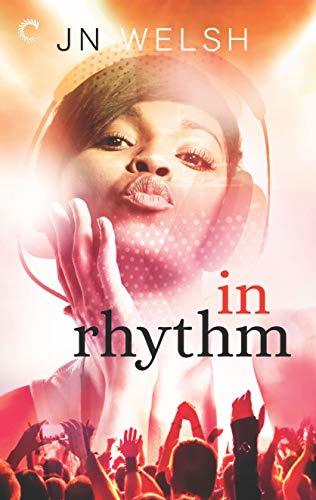 Asha "Velvet" Kendall is this close to achieving her dream of headlining the legendary Temptation Festival as half of the DJ duo Bedazzled Beats. The EDM scene could use a powerful female presence, and Velvet and her bestie Candy are ready for their moment in the spotlight. A chance encounter with sexy-as-sin industry icon Isaak "Zazzle" Van Sandt is the cherry on top.
With a shared passion for music and an intense mutual attraction, the pair should be totally in sync. Instead, Zazzle's reputation for hard partying has Velvet hitting Pause.
Zazzle knows both the high of superstardom and the darker side of the life. But six months after rock bottom, he's got his feet firmly planted on a new, less destructive path. Next stop: wooing the curvaceous and tenacious "one that got away."
But Velvet's been there, done that, and she's wary of risking her heart—not to mention her career—on someone in recovery. Earning her trust won't be easy. If Zazzle can manage it, off-the-charts chemistry might just turn into once-in-a-lifetime love…
Romance Contemporary | Multicultural [Carina Press, On Sale: December 9, 2019, e-Book, ISBN: 9781488055133 / eISBN: 9781488055133]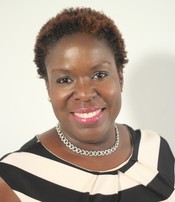 JN Welsh is a native New Yorker and natural storyteller. As a child in school, she was a voracious reader who stole her older sister's romance novels. She graduated to writing entertaining love stories for her friends and the writer was born.
Her love for romance continued to grow and she published her first novel in 2005. Her stories are entertaining and provocative, leaving her readers breathless and coming back for more.
***
Fresh Fiction Editorial Manager Danielle Dresser is an avid reader, lackluster-yet-mighty crafter, and accomplished TV binge-watcher. Once upon a time, she was a publisher publicist and continues to cultivate her love of books and reading by chatting with the best authors in the business. She lives in Chicagoland with her very own romance hero husband, darling daughter, and two tempestuous cats. Follow her on Twitter and Instagram, @dj_dresser.