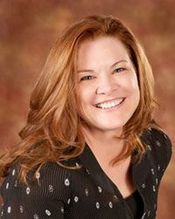 Maybe trite, a tad cliché, but too true not to reiterate.
Change applies to everyone, across races, zip codes and income brackets.  So whether you've come to Fresh Fiction as a writer or a reader or both, I hope you find value in this post.
If you are a writer, your life revolves around change. Whether pubbed or pre-pubbed, writers all deal with those shifting plot lines, that character who insists he will absolutely not wear loafers, the disappointment of losing a critique partner or turmoil of diminished writing time.
If you're published there are even more areas for potential change, such as needing to write in a new genre, changing your voice or adopting a pseudonym.  What happens if your agent gets pregnant and goes out on maternity leave, or your publishing house reorganizes and you find yourself with a new editor, or worse, the house drops the line you write for…and you have no editor?  This industry constantly changes cover art, titles, release dates, promotional offerings, conference dates…
I could go on, but I won't. My point is that change is unavoidable. It's not a matter of whether or not it will happen, but when. The more you anticipate and plan for the possibility of change, the less stress you'll have when it appears.
Change—good and bad—induces stress. Negative stress often occupies our mind and sets writing production back. And, like a downward spiral, that lag in productivity creates irritability and…you guessed it…more stress. In short, it's just no fun–for any of us, including those who have to live with us.
Here are a few strategies for dealing with change that have worked for me over the years. 
Prepare
Seems counter intuitive, doesn't it? How can you prepare for something you don't know will happen? Or what form it will take if it does occur?
Here's my motto: Hope for the best, prepare for the worst.
Some might find that pessimistic; I consider it realistic. I aim for the best possible outcome.  In the moment, my mind, heart and soul are focused on the positive so I attract positivity in its strongest form. At some point previously, I've spent a small amount of time assessing the risk and planning for the less optimal outcome. And in preparing for the worst, you're also prepared for all possibilities in between, from minor-tweak to not-so-bad to oh-shit.
Everyone can anticipate what might "go wrong" in various situations—like when an editor might have an issue with your submission or when a trip might get cancelled. Keep your intuition "on" and you will be surprised how many changes you can anticipate and even 'cut off at the pass'.
Accept
You don't have to like it. You don't have to agree with it. You don't have to be passive about it. But change is inherent in life and acceptance is healthy–for mind and body.
The easier you accept change, the easier it is to deal with. The quicker you embrace change, the faster you can make the new situation work in your favor. Accepting change reduces stress and allows you to perform and react in positive ways you wouldn't see if you were fighting against it. There is no benefit to battling change, unless you consider headaches, ulcers and high blood pressure benefits.
Look for opportunities
When change hits you from behind, something you couldn't plan for or even anticipate, look for the opportunities in the new situation.
I believe everything happens for a reason, and there have been countless times in my life when I thought a change would be the worst possible situation only to have it shift and turn into something better than I could have hoped for. But you can't see an opportunity for something new–growth, expansion, love, appreciation, anything–while you're focused on the negative or fighting a change that's already taken place.
Taking the good with the bad, looking for hidden opportunities and staying positive while seeking the best possible outcome can reduced the stress inherent in change and allowed you to enjoy the inevitable changes life brings.
Does change unseat you or do you go with the flow?  How does change affect your life—emotionally and physically?  How do you deal with change?
Giveaway:  Since my debut, FEVER, doesn't come out until April 2012, I'm giving away a $15 Amazon gift card today.  Just comment by midnight, Sunday, March 13th, to enter!
Bio:
Joan Swan is a triple RWA® Golden Heart finalist, and a double Kiss of Death Daphne Du Maurier finalist.  She writes sexy romantic suspense with a paranormal twist, and debut novel, FEVER, releases from Kensington Brava April, 2012.
Currently, she works as a sonographer at a one of the top ten medical facilities in the nation, and lives in magnificent wine country on the central coast of California with her husband and two daughters.
Find Joan here:  Website, Blog, Twitter, Facebook, Savvy Authors
To comment on Joan Swan's blog please click here.