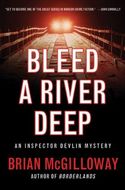 Inspector Benedict Devlin #3
September 2010
On Sale: September 14, 2010
Featuring:
Inspector Benedict Devlin
304 pages
ISBN: 0312599471
EAN: 9780312599478
Hardcover
$24.99
Mystery
Buy at Amazon.com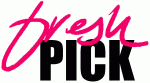 We're all Irish on 3/17, so begins our books set in Ireland week. A good solid police procedural.
Bleed A Deep River
by Brian McGilloway
The third book in the internationally acclaimed Inspector Devlin series
When a U. S. diplomat is attacked during the opening of a Donegal gold mine, Inspector Benedict Devlin is disciplined for the lapse in security. The gunman turns out to be an environmentalist who is the brother of an old friend of Devlin's. Then the shooter is found dead near the mine and Devlin begins to suspect that the business is a front for something far more sinister
Excerpt
Chapter One
Friday, 29 September
'They've uncovered a body out at the new mine.'
It took me a few seconds to realize the speaker was addressing me. I looked up from my desk to where Superintendent Harry Patterson loomed over me.
'Excuse me?'
'They've dug up a body out at the mine,' he said irritably. 'We're going out there. It's a dead body,' he explained, turning to leave as he did so.
'They generally are, if they've had to dig them up,' I muttered to his retreating back.
'And keep the smart-arse comments to yourself,' he snapped. 'Get a move on.'
The leaves had just begun to turn, and some green still showed from the massive oaks behind our home when Read More…