Instead of trying to find your perfect match in a dating app, we bring you the "Author-Reader Match" where we introduce you to authors as a reader you may fall in love with. It's our great pleasure to present Joanne Kennedy!
Writes:
I write light contemporary Western romance set in small Wyoming towns and on ranches like the ones that surround my home. My authentic working cowboys are challenged by women who are fish-out-of-water that absolutely refuse to get back in the bucket. My secondary characters range from cranky old men to schoolteachers to kids of all kinds.
Happily ever after doesn't come easy in my books, but the rougher the road, the better the story–and the more you discover about what really matters in life.
About:
I live in a secret hideout on the wild edge of Wyoming, an hour away from everything. Much as I love my mountain sanctuary, I'm glad I have a Facebook page (Joanne Kennedy Books) where I can meet readers and share photos of my hiking adventures with our three dogs. There are three cats, too; I have no idea how I ended up with that many pets, but they love starring in my books. I'm crazy in love with the West, especially Wyoming, and do my best to take you there and show you the joys and challenges of living under our wide blue skies.
What I'm looking for in my ideal reader match:
If you love cowboys who fight for their country, then fight to belong back at home. . .
If you love girls who are tough on the outside and tender on the inside. . .
If you love great big dogs and misbehaving animals of all kinds. . .
If you love the magic of Christmas as well as holiday parties that go wildly off-the-rails. . .
If you love eavesdropping at small-town diners and cowboy bars. . .
You'll love my books–I promise!
What to expect if we're compatible:
We'll spend our time. . .
Staying up late to read one more chapter
Enjoying the wide-open spaces of the real West, along with the very real challenges of living there
Visiting little towns that are tiny dots on the map of the high plains
Hiking through the woods with me on my Facebook page and enjoying spectacular views
Coming along to see the rest of the west in my little RV, along with all the dogs and at least one cat
Helping me find names for animals and other characters for my current story and getting free books in return!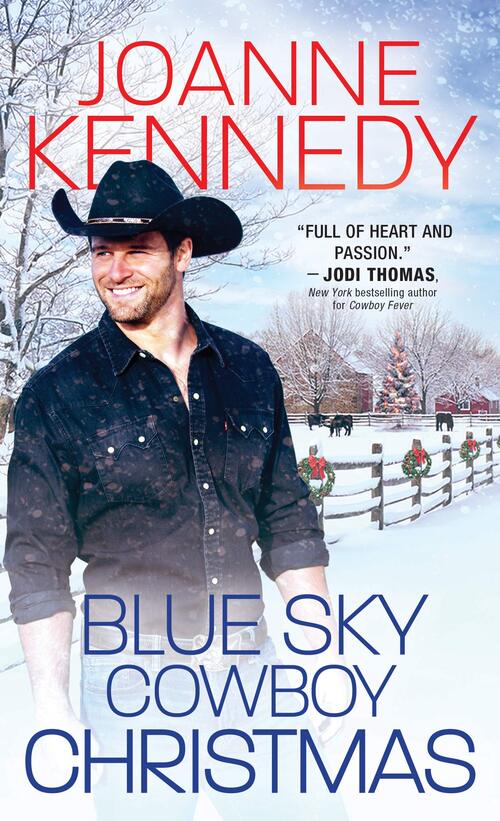 Book 2 in award-winning author Joanne Kennedy's new Blue Sky Cowboys series, Blue Sky Cowboy Christmas is an emotional, compelling story from a master of the genre. Joanne Kennedy's sexy cowboy romances feature the rugged and lonely Wyoming range, where the nearest neighbors are miles away and the climate is brutal for man and beast. This beautiful and sensuous tale takes place at the holidays, when a lonely cowboy is more desperate than ever to connect with the woman of his dreams.
Also by Joanne Kennedy:
Cowboy Trouble
One Fine Cowboy
Cowboy Fever
Tall, Dark and Cowboy
Cowboy Crazy
Praise for Cowboy Summer:
"Kennedy's delicious contemporary series launch is filled with nostalgia. . . Wit and charm suffuse this well-plotted story about remembering what's most important in life."–Publishers Weekly
"This sweet but sexy tale, the kick-off for Kennedy's new Blue Sky Cowboys series, is great for fans of Linda Lael Miller's contemporary romances."–Booklist
Romance Western | Romance Holiday [Sourcebooks Casablanca, On Sale: September 29, 2020, Mass Market Paperback / e-Book, ISBN: 9781492616955 / eISBN: 9781492616962]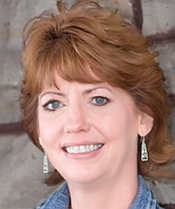 Joanne Kennedy is the RITA-nominated author of ten contemporary Western romance novels, including Cowboy Trouble, Tall, Dark and Cowboy, and Cowboy Tough. The first book in her Decker Ranch trilogy, How to Handle a Cowboy, was named one of Booklist's "Best Romances of the Decade." She lives in a secret mountain hideout on the Wyoming border with too many pets and a retired fighter pilot. The pets are relatively well-behaved. Joanne loves to hear from readers and can be reached through her website, www.joannekennedybooks.com.