Introducing the third book in the Jana Lane, former child actress mystery series…
Murder, corruption, and scandals rock Washington, D.C…. America's most famous ex-child star, Jana Lane, is playing a US Senator in a 1983 film. Just as she and her family arrive in DC, two Washington power players are murdered, and Jana is caught in the web of intrigue and political scandal. Jana falls under the spell of the breathtakingly handsome detective assigned to the case, ex-professional football player and food aficionado, Chris Bove. Will Jana and Bove uncover the murderer's identity and shocking secrets before Jana and her family become the Capitol's next victims?
Praise for PORCELAIN DOLL, a Jana Lane mystery:
"Porcelain Doll is Joe Cosentino at his finest. We are drawn back to the fashions and attitudes of the 1980's in a character-driven story full of intrigue and passion." Kirsty Vizard, Divine Magazine
"Beautifully written and intensely detailed, Porcelain Doll is one not to be missed. Flirtatiously decadent with a strong moral undertone, set in a decade of extraordinary social change this is a story of its period that is as poignant today as it was then. Joe Cosentino controlled the emotions that the book encouraged with a deft but delicate touch. Suspenseful and mysterious, Porcelain Doll is a masterful creation, one that was impossible not to be affected by." Carol Fenton, BooksLaidBare Reviews
"Murder, mystery, and suspense are high inside of this brilliant masterpiece by Joe Cosentino." "Every page fills the readers with intrigue." "Edge of your seat mystery that lures readers instantly." "Once you read it, you can't put it down." Danielle Urban Universal Creativity Inc.
Praises for PAPER DOLL, the first Jana Lane mystery:
"Paper Doll is a superbly crafted mystery with an eclectic cast of characters that will engage you and elicit some very emotional responses as you are completely caught up in the events that unfold in these pages. Everyone has secrets and the people in Paper Doll have them in spades!" Fresh Fiction
"If you like novels that are filled with new and old Hollywood, and a range of sub-plots, you are going to love this!" Saguaro Moon Reviews
"I liked that there was enough evidence for each of the suspects to keep me guessing until the very end." Molly Lolly Reviews
"Joe Cosentino knows how to keep his readers' interest with every page." Universal Creativity Digital Magazine
"Mr. Cosentino has produced a masterpiece of mystery" "The story gripped me from the start and there were enough twists and turns, with a bit of romance thrown in for good measure, to keep hold of me until the end of the book." "Great book, can't wait for book 2." Readers' Favorite
Jana Lane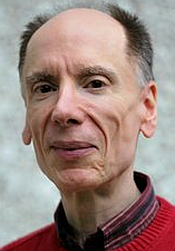 Amazon Bestselling author Joe Cosentino wrote Paper Doll the first Jana Lane mystery, Porcelain Doll the second Jana Lane mystery (The Wild Rose Press), Satin Doll the third Jana Lane mystery (The Wild Rose Press), Drama Queen the first Nicky and Noah mystery (Lethe Press), Drama Muscle the second Nicky and Noah mystery (Lethe Press), An Infatuation, A Shooting Star, A Home for the Holidays, & The Naked Prince and Other Tales from Fairyland (Dreamspinner Press), Cozzi Cove: Bouncing Back & Cozzi Cove: Moving Forward (NineStar Press), and The Nutcracker and the Mouse King (Eldridge Plays and Musicals). He has appeared in principal acting roles in film, television, and theatre, opposite stars such as Bruce Willis, Rosie O'Donnell, Nathan Lane, Holland Taylor, and Jason Robards. Joe is currently Head of the Department/Professor at a college in upstate New York, and is happily married. His upcoming novels are China Doll the fourth Jana Lane mystery (The Wild Rose Press) and Drama Cruise the third Nicky and Noah mystery (Lethe Press). Joe was voted 2nd Place for Best Author of the Year in Divine Magazine's Readers' Choice Awards for 2015.