You've had it, just as I have–that delicious moment when you read something that shatters you.  "I didn't know you could do that with words," you think, your relationship with literature forever changed.
There's a great scene in The NeverEnding Story when the bookseller tells Bastian how certain stories aren't safe, that they won't simply release you on your own terms. Here are five pieces that still haven't let me go, and that've shaped my life as a writer of crime fiction.
Where Are You Going, Where Have You Been? by Joyce Carol Oates
I was in 9th grade when our English teacher assigned this out of our thumping short story anthology. Oates begins her tale in the most unassuming way: Connie–fifteen, and with all the drama that entails–decides to stay home while her parents and sister go to a most uncool family barbeque. Sometime into the afternoon, two men show up in a convertible and honk the horn. Connie goes out to see what they want, and the terror begins to unspool.
This story was a revelation. The idea that the most hideous things could happen in the middle of a blue day, and right where you lived, cut me deep. Above all, it showed me that literature didn't need to make you feel good–not even a little–to be enjoyed.
A Simple Plan by Scott Smith
Smith sneaks up on you. His prose is spare, the scenes and dialogue sturdy but unadorned. You go along with him, let your guard down. And he's got you right where he wants you.
Three ordinary men find a duffel full of money–enough to make each a millionaire, lifting them out of their dead-end lives in their humdrum, dead-end town. They can have it all, so long as they keep their heads and follow a few basic rules they set for themselves.
What begins as a kind of fable soon roars into full, blood-soaked gear, as each terrible decision the men make requires another, more terrible one to "fix" what's just been done. Cause and effect compound upon on each other, the stakes and the body count climbing ever higher. By the end you're practically breathless at the carnage, but the scariest thing is how each step makes its own kind of sense along the way.
The Collector by John Fowles
We make our own boogeymen, so they end up saying a lot about us and what we fear. In the US, our prototype is Norman Bates–the bland-faced, boyish lunatic, all "Aw, shucks, ma'am" before he whips out that butcher knife. Our fear is of wickedness hidden in plain sight. (His name alone–Norman. How harmless and ordinary, and am I the only one who sees a portmanteau of "normal man"?) Look for that theme in American suspense fiction and you'll find it everywhere.
A decidedly different breed of monster lurks in the pages of Fowles's masterful debut. A minor bureaucrat and amateur lepidopterist, Frederick Clegg wins enough money to quit his job and build the perfect cage. He has a specimen in mind, too—not a butterfly, but a pretty young art student. Convinced all she needs is enough time and she'll come to love him, he subdues her with chloroform and locks her in a soundproofed room. What follows is a battle of wills between the jailer and the jailed. The story, told from both their POVs, is an almost unbearably tense exploration of obsession, rage, and despair.
Clegg is the British boogeyman–educated, sensitive, and capable of icy, calculating cruelty. We in the US tremble at the thought of the cheerful simpleton who might suddenly become possessed by his deadly perversions. In the UK, however, the purest villains–Richard III, Mrs. Danvers, Frederick Clegg–are those who remain in absolute control at all times, yet act anyway. Deliberate evil.
Miami Blues by Charles Williford
"Frederick J. Frenger, Jr., a blithe psychopath from California, asked the flight attendant in first class for another glass of champagne and some writing materials."
So begins Miami Blues, a story so vivid you can practically feel the heavy Florida air on your skin. It also provides us one of the most insightful fictional portrayals of psychopathy—a condition that most often manifests in terrible impulse control, rather than the sneering, take-over-the-world variety common to Bond villains.
Frenger kills a Hare Krishna at Miami airport before vanishing into the city, and Det. Hoke Mosely is assigned to the case. Mosely, as shabby and run-down as the decaying hotel he lives in, is nevertheless a clever, dogged man of integrity.
A masterclass in how to write great characters.
A Kiss Before Dying by Ira Levin
Not enough people know who Ira Levin is, and that's a shame, because he's written some of the most elegant–and outright iconic–thrillers in history. Rosemary's Baby, The Stepford Wives, The Boys from Brazil–those are Levin's, and they're knockouts. Less well-known is his debut, A Kiss Before Dying. He was only twenty-four–damnit–when he managed to revolutionize mystery structure (and win an Edgar in the process).
A Kiss Before Dying introduces us to Bud Corliss, a charming and wholly ruthless gold-digger who's got his sights on heiress Dorothy Kingship. With their wedding looming, his fiancee reveals she's become pregnant. Concerned she'll be disowned by her father and so ruin his shot at riches, Corliss decides he has no choice but to kill her. After all, she's got two sisters and he can always try for the fortune again.
What Levin accomplishes here is, as far as I know, the first novel-length "how-catch-'em" (as opposed to a who-done-it). We know exactly who the bad guy is and watch transfixed as he plots his lethal course. And we wonder who's going to uncover his scheme and, above all, how they'll do it.
And when they do, the satisfaction's off the charts.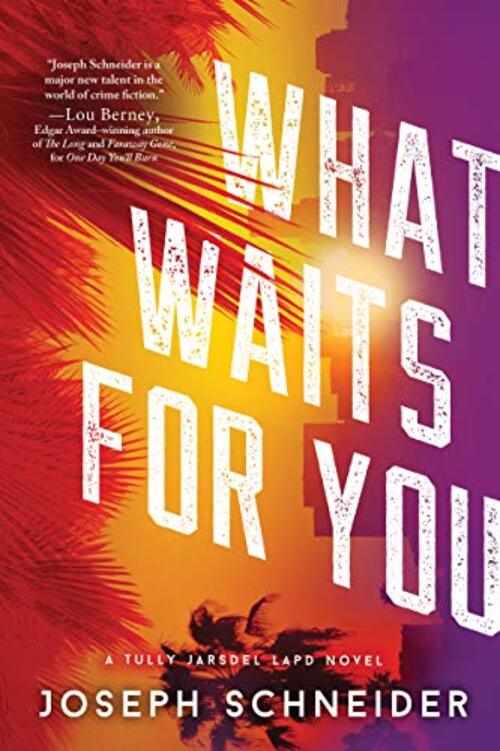 A serial killer lurks in people's homes for hours or days before he strikes…
The nightmare descends on a Tuesday. An elderly couple's home is transformed into a scene straight out of a horror film, their mutilated bodies the only clue left behind by the killer—and they are only the unlucky first in a series of impossible murders. Soon dubbed the Eastside Creeper, the murderer stalks Hollywood, camping out undetected in his victims' homes until he's ready to strike. After killing, he vanishes like smoke.
Considered an expert in the grotesque, Detective Tully Jarsdel lands this seemingly unsolvable case. Jarsdel, an academic-turned-cop, is intrigued by the Eastside Creeper. His methods are vicious, his path untraceable—nothing about this killer makes sense. But as the murders become more gruesome and the clues more inscrutable, widespread panic sets in. And amid the terror-induced chaos, Jarsdel's unconventional methods may be the only thing left between a killer and a city about to descend into chaos.
What Waits For You is the story of a terrified community, the only cop in LA who might be able to put a stop to the hysteria, and a murderer with nothing left to lose.
Thriller Serial Killer | Mystery Police Procedural [Poisoned Pen Press, On Sale: January 5, 2021, Trade Size / e-Book, ISBN: 9781492684473 / eISBN: 9781492684480]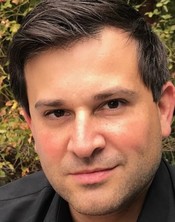 Joseph was born and raised in Los Angeles. While pursuing his theater degree at UCLA, he fell in love with close-up magic and mentalism. He later attended Sideshow School at the historic Coney Island Midway, studying escapology, fire-eating, and other secret arts of the American carnival. When magic gigs were scarce, Joseph supplemented his income by teaching dance, and earned associate status with the Imperial Society of Teachers of Dancing. After being awarded a fellowship at Saint Mary's college, he completed an MFA in creative nonfiction. He is the author of the critically acclaimed Tully Jarsdel mysteries.