I love food. I love to eat food, cook food, and watch chefs make food on TV, so when I thought of Tessa Lawrence, the protagonist for COOKING UP TROUBLE, I saw her in a kitchen. When her grandfather died and her grandmother decided to move to a ranch house in town, Grams gave her their farm and business.
Tessa grows fresh fruits and produce. During the summer, she runs a farm stand and a bakery. She and Grams bake together every Thursday and sell their goods on Fridays and Saturdays—cookies and specialty cakes and pies. The shop's shelves are lined with all things pickled, along with a variety of pestos.
While Tessa and Grams cook together, Grams gladly dispenses advice. Tessa's given up on men after finding her fiancée in the arms of another woman. Grams wants her to get out there again, to find someone else, so when Ian McGregor buys the property next to Tessa's, Grams sees an opportunity to jumpstart Tessa's hormones and jolt her back into the world of dating.
Grams just might be on the right track, too. Ian's happy to drop by Tessa's for supper most nights. He's good-looking and charming…and engaged. That pleases Tessa. He's off-limits, safe to have as a friend. Grams isn't so thrilled, but the man can be had with a casserole and cookie. There's still hope.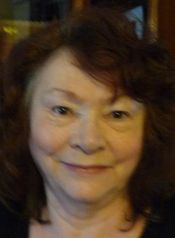 When some people think of Indiana, they think of corn—which we have a lot of. But to me, Indiana is green—lush, beautiful, vibrant greens—so I use fictional towns and plunk them in an Indiana setting for a lot of my stories. I love cooking and gardening, and those sneak into my novels, too. I've collected more strays than I deserve. I'm a fan of Agatha Christie and urban fantasy, and I believe in happy ever after.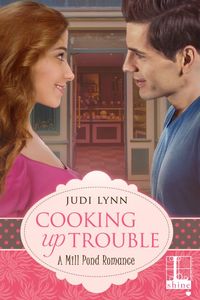 Tessa Lawrence swore off men when she found her fiancée in the arms of another woman. These days, she concentrates on caring for her small farm and running a bakery and farm stand out of its barn. Ian McGregor moves to Mill Pond to build a resort on the property next to Tessa's. Tessa's fine with that. Mill Pond's trying to attract more tourists. The problem is, Ian understands business, but he's never changed a tire or pounded a nail. She finds herself helping him more than she expected, and spending time around Ian is a dangerous proposition. The man's far too good-looking and fun to be around.