Moving out of winter doldrums into the warmth and light of summer is always an energizing time. In the historical fiction we look at this month, through struggle and persistence, women from very different pasts move beyond the limits of their beginnings to a flawed but fuller life.
In THE GARMENT MAKER'S DAUGHTER by Hilary Adrienne Stern, Lena Rothman and her brother arrive at Ellis Island in search of the American Dream.  In early 20th century New York, their stories intersect with those of fellow immigrant Daniel Cowen, who longs to study law, labor organizer Jake Brenner, and his girlfriend Sophie. Stern follows her protagonists through the next fifty years, from sweatshop work, labor strikes, the devastating Triangle Shirtwaist Factory fire and the fight for woman's suffrage, continuing the story into the second generation with Lena's daughter Rachael. Focusing primarily on Lena, we follow her efforts to defeat the obstacles placed in the way of immigrants, workers, Jews, and women as she carves a life for herself and her family in this new land, carrying through her story the themes of love, friendship, betrayal, survival, and hope.
Laura Moriarty presents us with another story of changing values and perspectives in THE CHAPERONE. In the summer of 1922, 36-year-old fictional Cora Carlisle leaves her lawyer husband and college-bound twin boys in Wichita to chaperone the (real) beautiful, talented 15-year–old dancer Louise Brooks to a five-week course at the prestigious Denishawn School of Dance in New York. The embodiment of the excesses and personal freedom of the jazz age, future silent film star Louise clashes with her older, conventional chaperone at every turn. Her settled views challenged by her uninhibited charge, Cora finds herself beginning to question what she's always believed, even as she searches for the truth about her past—as a child shipped out on an Orphan Train to Kansas from a Catholic orphanage in New York. Replete with details about New York and Kansas from the Jazz Age, Prohibition, the fight for women's rights through the Great Depression and beyond, as Cora's private progression of beliefs contrasts with Louise's very public life, Moriarity shows an America in social transition.
In PALISADES PARK by Alan Brennert, a "love letter to a cherished part of the author's childhood," through the lives and loves of the Stopka family, Brennert recreates the fascinating history of a park that remains a treasured memory for many. In Depression-era America, a teenage Eddie Stopka runs away to ride the rails before eventually landing a job sweeping up in the magnificent amusement park built high on the Palisade cliffs across the Hudson River from New York City. He marries another park employee, the beautiful Adele Worth, who took a job at the park hoping to attract the attention of someone in the film industry. Together, they operate a homemade French fry stand and raise two children, Jack, who will end up joining the Navy after Pearl Harbor, and Toni, a swimmer who aspires to become a high diver performing in the park's famous salt-water pool. Through the eyes of Toni and her family, we experience life at the Park from the trials of the Depression and World War II, the beginning of Civil Rights agitation in the 1950s, Mafia problems, and the Korean War, watching as the carny families band together to help each other through fires, accidents, and illness. When the Park closes in 1971 to make way for luxury condominiums, we, like Toni, feel we've lost the friend who helped define her life.
Although luscious details about constructing post-war fashion—the full skirts, narrow waists, and vibrant colors of 1950's dresses—provide a fascinating backdrop, the prevailing theme of Sofia Grant's THE DRESS IN THE WINDOW is the changing roles and relations between three women bound together by need and circumstance. World War II has taken Peggy's husband and her sister Jeanne's fiance. With life hard and money short in their dingy mill town, the sisters go to live with Peggy's mother-in-law Thelma, all three women helping to raise Tommie, the daughter Peggy's husband never met. Their path to a better life comes through the beautiful dresses Jeanne creates, following Peggy's sketches. But better fortune and more income can lead to misunderstanding, sibling rivalry, and the stubborn clinging to secrets could keep all three from living life to the fullest… unless they can find the courage to squarely face the challenges of the future.
Ready to move on to your favorite chair and immerse yourself in the lives of women who struggled through the changing times and mores of the twentieth century? Whether fashion, silent stars of Hollywood, or amusement park tales intrigue you, this month's selections offer something for everyone.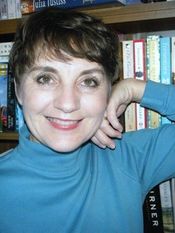 Real, intense, passionate historical romance
After twelve years as a vagabond Navy wife, an adventure that took her from Virginia Beach, VA, to Monterrey, CA, to Tunis, Tunisia to Oslo, Norway and back, Julia Justiss followed her husband to his family's East Texas homeland. On a hill above a pond with a view of pasture land, they built an English Georgian-style home. Sitting at her desk there, if she ignores the summer heat, she can almost imagine herself in Jane Austen's Regency England.
In between teaching high school French and making jaunts to visit her three children (a Seabee in Gulfport, MS, a clothing buyer in Houston and a mechanical engineer in Austin, TX) she pursues her first love—writing historical fiction.
ABOUT JULIA'S LATEST HISTORICAL ROMANCE NOVEL: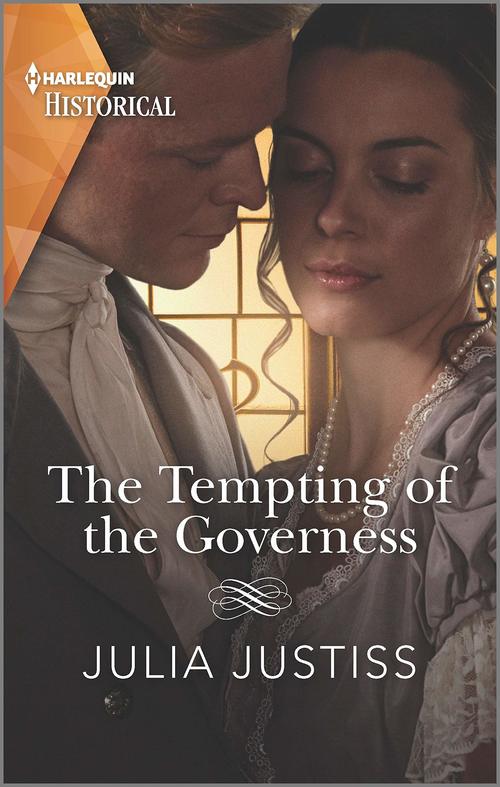 His new governess…
Is getting under his skin!
Infuriating, impertinent…just some of the words Colonel Hugh Glendenning could use to describe Miss Olivia Overton! She's insisting he spend time with his orphaned wards—which has forced him to admit he's been keeping the world at arm's length since losing his wife and baby son. That's not all that's disturbing him. It's the new temptation Olivia's sparking in Hugh to enjoy life again—with her!
Romance Historical [Harlequin Historical Romance, On Sale: February 18, 2020, Paperback / e-Book, ISBN: 9781335505354 / eISBN: 9781488065552]