We are hip-deep in a pandemic as I write this, and my youngest daughter is currently singing/shouting Beauty and the Beast for the fifth time today. I don't hate it. She squeezed into an old costume, pulled out her "makeup" and asked for extra glitter. I complied of course and decided to paint her nails and curl her hair, too. 'Cause getting on your glam is never a bad idea. I might even pull out the good china for lunch and serve the grilled cheese and grapes properly.
These are unprecedented times and I'm doing everything I can to focus on the many positive ways we humans are pulling together. And not the news updates, I check obsessively. Some days are better than others, and today thankfully, has been a good one. Glitter and all.
And it is with that spirit that I'd like to offer my writer/introvert life hacks that have kept me (mostly) sane.
Make a plan. A loosy-goosy (yes, that's a technical term) agenda will only make you feel unaccomplished at day's end. May happen anyway but at least putting the right foot forward gives you a fighting chance of winning the war of laundry. I usually start with a strong list of 10 things that I want to accomplish. By midmorning, I've marked off five and have settled on the do or die items. (Which usually includes but is not limited to; a grocery run, two loads of laundry and some kind of concerted effort to hit my word count.) Now that my daughter is out of school for the rest of the year (lord save us both) I've added home school teacher to the list. Yay!
Quality Time/Private time. A fine balance to be sure. I'm with my daughter 24/7 and not every second is giggles and glitter. Some are more akin to scenes from Bad Moms, but whatever, we're still alive. I've found the occasional timeout to be helpful (and necessary) for both of us. We each go to our respective rooms and chill, until we can come back together and not annoy the beejus out of each other. (I've found adding a glass of wine, really helps.) The best thing I can do for both of us is take a breath and remind myself regularly that this too shall pass.
Stay Connected. Zoom, Facetime, two-hour phone calls with your sister to bitch about life, and obsessive texting. I recommend them all, and have had great success with combining a  Netflix viewing party and Facetime happy hour. (Just don't include that one friend who talks a lot during the movie.) I say; reach out when you can, but not to that ex you swore off six months ago. (We both know the chances of him becoming a better human are slim.)
Wear your jeans once a week. I know there could be a lot of blow-back from this comment, but I'm going to stick to my guns. I need the reality check, because there's no way I'm walking out of my house a month from now and have nothing to wear.
Do nothing. Yes, this totally contradicts item one, but this is a pandemic and I get to contradict myself. The truth is; no one will know if you lay on your bed in the same sweats that you've worn for a week and scroll through Instagram for hours on end and that won't always be true. So do it while you can. About every third day, I give myself permission to blow off my word count (I hope my editor doesn't read this) and binge watch reality shows. Or read a book or two. Or give myself homemade spa treatments, that I've discovered on Facebook. Life will return to normal soon enough and when that day happens, I want to be confident that I lived my best sloth-life.
Look for the good stuff. I've found some great accounts to follow on Instagram, Twitter and Facebook that highlight the amazing things people are doing to support one another. I'm giving myself a healthy dose of it everyday and it's helped enormously. Look for the blessings and that's what you'll find.
So, in the spirit of finding a little happy, I'm excited to share Rick and Emily's story. I enjoyed writing this small town, romance and hope this enemy to lovers tale will give you a little lift. I've filled this second-chance love story with laughter, high-stake shenanigans and enough slow-burning love to make you swoon.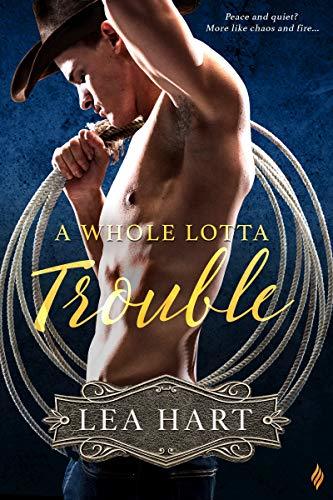 Rick Blakely is enjoying being back on the family's Texan ranch. After ten years in the Navy SEALs–and another working through the damage they caused–he's grateful his days are no longer filled with chaos and danger.
His peace and quiet ends the second the new vet pulls up to the ranch. Emily Conner has driven him up a wall since grade school, and their fights are legendary in these parts. Fate must be laughing at his expense–something he'll be discussing with the man upstairs just as soon as he can tear his eyes away from Em's very fine ass. . .
When Emily agreed to go out to the Blakely Ranch, she prayed fervently that her former nemesis was: A) not in residence, B) mute, or C) ugly as sin. Rick, of course, is none of these things, and she's torn between wanting to throttle him and tear off his clothes to see whether what's underneath is just as hot. Which will not happen. The man is nothing but trouble.
The town is taking bets. Rick and Em are either going to end up in jail or in bed. Likely both. How many bottles of tequila, visits from the sheriff, and family meddling it takes to get there is a whole other question. . .
Romance Contemporary | Romance Military | Romance Western [Entangled Brazen, On Sale: April 13, 2020, e-Book, ISBN: 9781640636446 / eISBN: 9781640636446]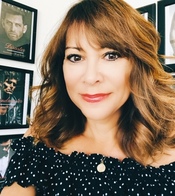 Lea Hart lives in Southern California and writes stories about sassy, smart women and the alpha men who fall for them. When she's not writing, she takes care of her daughters and tries to take long walks.
Lea believes in the power of a big glass of wine, the right pair of shoes, and a good dose of sarcasm.