For March, where can we look to for inspiring historical fiction but Ireland?  And as might be expected in a land of poets, leprechauns, fairies and tragic history, Ireland's story lends itself to passionate sagas.  The first of the two series we'll look at in honor of this St. Patrick's Day is a three-book historical fiction epic featuring real Irish revolutionaries Robert Emmet and Michael Dwyer.
In TREAD SOFTLY ON MY DREAMS, the first volume of the Liberty Trilogy, Gretta Curran Browne introduces Robert Emmet, born of the Protestant elite who rule Ireland.  But though, as the son of the State Physician of Ireland, his place is among the privileged, he also grows up imbued with a deep love of the land and a strong commitment to justice.  Troubled by the inequities and repression he sees around him, he sacrifices his brilliant scientific future and his standing among the elite by joining the United Irishman, a society which advocates the union of Catholic and Protestant.  Deemed a traitor to his class and religion, he is forced to flee to France, leaving behind Sarah Curran, the girl with whom he's fallen in love. He returns five years later to begin his rebellion, aided by passionate Catholic Anne Devlin, who becomes his companion and courier.  Full of lush descriptions of the land, Brown's first volume takes us through the early days of the revolution.
In the second volume of the Liberty Trilogy, FIRE ON THE HILL, Browne's focus shifts to Michael Dwyer.  A son of the Wicklow Hills, his destiny is to be a farmer, but reacting to rumors of rebellion, in 1798, the hated militia forces him off his land and into hiding.  He becomes a rebel captain, a guerilla leader always on the run, his only allegiance to Irish freedom and Mary Doyle, the woman he loves.
In the final book of the trilogy, A WORLD APART, the stories of Michael and Robert Emmit merge, as they become friends and try from their respective places—the Protestant aristocrat turned rebel, and the farmer turned guerilla—to move toward the free, independent Ireland of which they dream.  But the powerful forces of the Castle are still ranged against them, willing to use any means—informants, turncoats, and traitors to the cause—to bring them down. Ireland will not gain her independence until many years after their maiden efforts, but Browne's trilogy creates a stirring tribute to their bravery, commitment, and love of freedom.
The second series we'll look at is Santa Montefiore's Deverill Chronicles.  The saga opens with THE GIRL IN THE CASTLE, which introduces us to Castle Deverill, for three hundred years the home of the Deverill family.  But legend claims the Deverills stole this lush land on the West Cork hills from the O'Learys, who placed a curse on the family, saying the Castle would ultimately be destroyed.  But there isn't a hint of tragedy during Kitty Deverill's growing up years, when she mingles with the local families, befriending Bridie Doyle, daughter of their cook, and falling in love with Jack O'Leary.  But when Irish freedom fighters clash with the British overlords and Jack enlists to fight, Kitty is trapped in a dangerous gap between two worlds.
The story continues in Book 2, THE DAUGHTERS OF IRELAND.  Castle Deverill was burned to the ground, but Celia Deverill, Kitty's cousin, is determined to restore it for its former glory.  Though she misses her life at the Castle, Kitty herself is busy raising a family with husband Robert—but has never forgotten her first love, Jack O'Leary.  Meanwhile, Bridie has emigrated to America and found wealth and success. Enough wealth and success that she is tempted to return to Ireland and reclaim a love—and a child.
The trilogy concludes with THE SECRET OF THE IRISH CASTLE.  When Martha Wallace leaves America to search for her birth mother in Dublin, she meets and falls in love with JP Deverill—who happens to come from the same town as her mother.  When she travels there, she meets Kitty Deverill, former mistress of Castle Deverill, who has contented herself with her life with husband Robert and her children. Martha also meets Kitty's childhood friend Bridie Doyle, who is now Countess di Marcantonio and the new owner of the home in which she used to work.  The three women build a bond that helps them withstand the tests that come when Jack O'Leary returns and old secrets and betrayals finally come to light.
Love, bravery, passion, commitment, jealousy, lust, betrayal, revenge—these stories of Ireland have them all!  So wear yourself some green, grab a Guinness, and get ready to be transported to the magical Emerald Isle.
***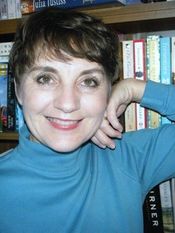 Real, intense, passionate historical romance
After twelve years as a vagabond Navy wife, an adventure that took her from Virginia Beach, VA, to Monterrey, CA, to Tunis, Tunisia to Oslo, Norway and back, Julia Justiss followed her husband to his family's East Texas homeland. On a hill above a pond with a view of pasture land, they built an English Georgian-style home. Sitting at her desk there, if she ignores the summer heat, she can almost imagine herself in Jane Austen's Regency England.
In between teaching high school French and making jaunts to visit her three children (a Seabee in Gulfport, MS, a clothing buyer in Houston and a mechanical engineer in Austin, TX) she pursues her first love—writing historical fiction.
ABOUT JULIA'S LATEST NOVEL: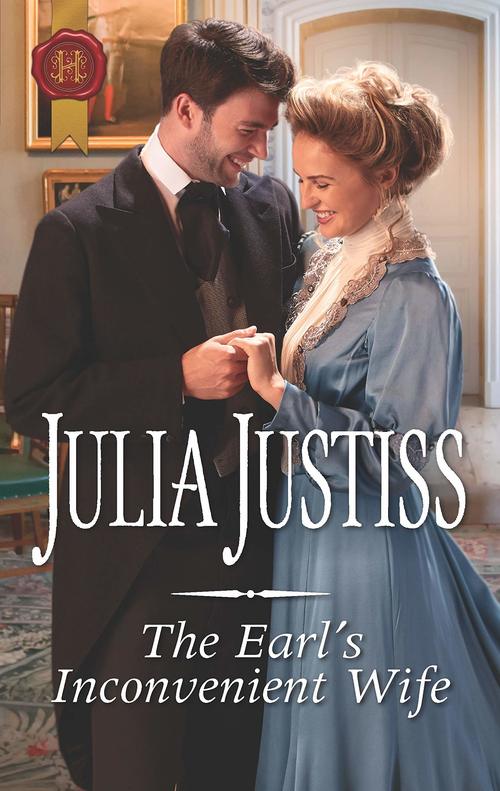 The obvious solution:
A marriage of convenience!
Part of Sisters of Scandal: Temperance Lattimar is too scandalous for a Season, until finally she's sponsored by Lady Sayleford. The whole charade feels wrong when she doesn't want a husband, but Temper feels awful when MP and aristocrat Gifford Newell is appointed to "protect" her at society events. With her past, she knows she's not an ideal wife…but then a marriage of convenience to Giff becomes the only option!

Romance Historical [Harlequin Historical Romance, On Sale: February 19, 2019, Paperback / e-Book, ISBN: 9781335635006 / eISBN: 9781488047152]
***
ABOUT THE BOOKS MENTIONED IN THIS ARTICLE: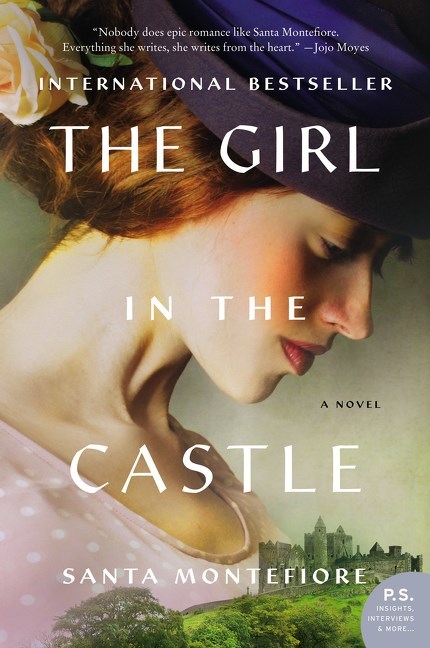 International sensation Santa Montefiore presents the first book in a trilogy that follows three Irish women through the decades of the twentieth century—perfect for fans of Kate Morton and Hazel Gaynor.
Born on the ninth day of the ninth month in the year 1900, Kitty Deverill is special as her grandmother has always told her. Built on the stunning green hills of West Cork, Ireland, Castle Deverill is Kitty's beloved home, where many generations of Deverills have also resided. Although she's Anglo-Irish, Kitty's heart completely belongs to the wild countryside of the Emerald Isle, and her devotion to her Irish-Catholic friends Bridie Doyle, the daughter of the castle's cook, and Jack O'Leary, the vet's son, is unmatched—even if Jack is always reminding her that she isn't fully Irish. Still, Jack and Kitty can't help falling in love although they both know their union faces the greatest obstacles since they are from different worlds.
Bridie cherishes her friendship with Kitty, who makes her feel more like her equal than a servant. Yet she can't help dreaming of someday having all the wealth and glamour Kitty's station in life affords her. But when she discovers a secret that Kitty has been keeping from her, Bridie finds herself growing resentful toward the girl in the castle who seems to have it all.
When the Irish revolt to throw over British rule in Southern Ireland, Jack enlists to fight. Worried for her safety, Jack warns Kitty to keep her distance, but she refuses and throws herself into the cause for Irish liberty, running messages and ammunition between the rebels. But as Kitty soon discovers, her allegiance to her family and her friends will be tested—and when Castle Deverill comes under attack, the only home and life she's ever known are threatened.
A powerful story of love, loyalty, and friendship, The Girl in the Castle is an exquisitely written novel set against the magical, captivating landscape of Ireland.
Historical | Saga [William Morrow, On Sale: September 27, 2016, Trade Size / e-Book, ISBN: 9780062456854 / eISBN: 9780062456878]

Will their friendships survive as political tensions rise?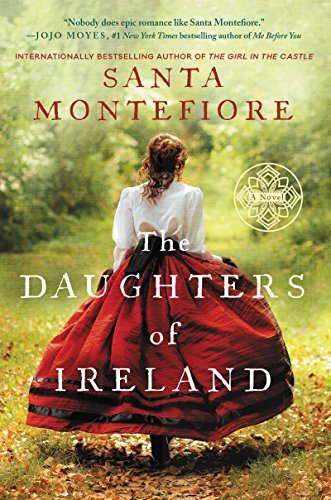 Ireland. 1925.
The war is over. But life will never be the same…
"Everything Santa Montefiore writes, she writes from the heart," says JOJO MOYES. See why in this unforgettable story of love, loss, and life, perfect for fans of DOWNTON ABBEY and KATE MORTON.
In the green hills of West Cork, Ireland, Castle Deverill has burned to the ground. But young Celia Deverill is determined to see her ruined ancestral home restored to its former glory — to the years when Celia ran through its vast halls with her cousin Kitty and their childhood friend Bridie Doyle.
Kitty herself is raising a young family, but she longs for Jack O'Leary— the long-ago sweetheart she cannot have. And soon Kitty must make a heartbreaking decision, one that could destroy everything she holds dear.
Bridie, once a cook's daugher in Castle Deverill, is now a well-heeled New York City socialite. Yet her celebrity can't erase a past act that haunts her still. Nor can it keep her from seeking revenge upon the woman who wronged her all those years ago.
As these three daughters of Ireland seek to make their way in a world once again beset by dark forces, Santa Montefiore shows us once more why she is one of the best-loved storytellers at work today.
Historical [William Morrow, On Sale: August 1, 2017, Trade Size / e-Book, ISBN: 9780062456885 / eISBN: 9780062456892]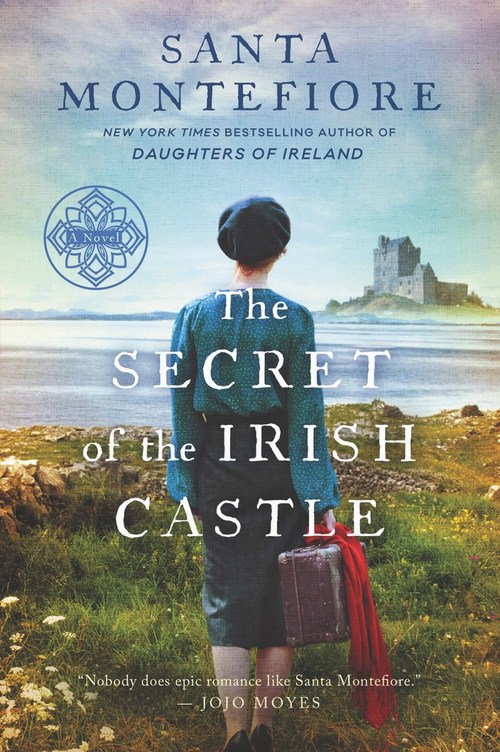 1939: Peace has flourished since the Great War ended, but much has changed for the Deverill family as now a new generation is waiting in the wings to make their mark.
When Martha Wallace leaves her home in America to search for her birth mother in Dublin, she never imagines that she will completely lose her heart to the impossibly charming JP Deverill. But more surprises are in store for her after she discovers that her mother comes from the same place as JP, sealing her fate.
Bridie Doyle, now Countess di Marcantonio and mistress of Castle Deverill, is determined to make the castle she used to work in her home. But just as she begins to feel things are finally going her way, her flamboyant husband Cesare has other ideas. As his eye strays away from his wife, those close to the couple wonder if he really is who he says he is.
Kitty Deverill has come to accept her life with her husband Robert, and their two children. But then Jack O'Leary, the love of her life, returns to Ballinakelly. And this time his heart belongs elsewhere.
As long-held secrets come to light, the Deverills will have to heal old wounds and come to terms with the past if they hope to ensure their legacy for the future.
Women's Fiction Historical | Saga [William Morrow Paperbacks, On Sale: August 14, 2018, Paperback / e-Book, ISBN: 9780062456908 / eISBN: 9780062456908]
***
The Liberty Trilogy #1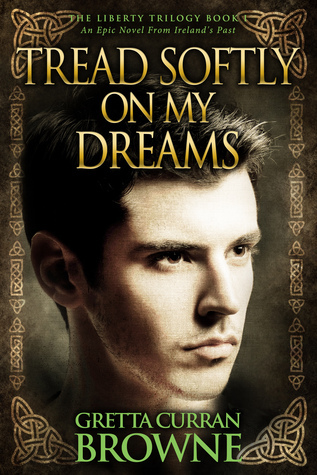 AN EPIC NOVEL FROM IRELAND'S PAST (BOOK #1 in THE LIBERTY TRILOGY)
Set against the background of a country in turmoil, Tread Softly On My Dreams is the passionate and powerful true story of Robert Emmet, a young Protestant who became one of Ireland's most famous rebels.
Robert's devotion to his dream will change the lives of all those who love him. Sacrifice and tragedy await the courageous Anne Devlin, while romance blossoms between Robert and Sarah Curran. But can love survive amid the turbulent fight for freedom?
Historical [Gcb Publication, On Sale: November 13, 2016, Paperback / e-Book, ISBN: 9781912598205 / ]
***
The Liberty Trilogy #2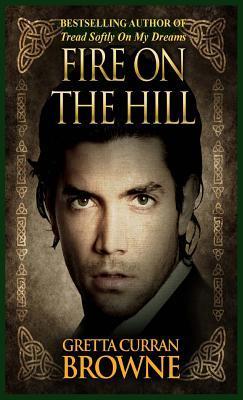 Michael Dwyer was born, cradled and then grew from boy to man under the shade of the Wicklow Hills. He knows every inch of them – the secret streams to quench a man's thirst, the wild game to keep away hunger, the wood in excess to burn, and the sheltering caves. And then, in the historic year of 1798 he comes to know love.
When Michael Dwyer first dances with Mary Doyle on the night of the Spring Fair, many of the locals see their love story unfold before their eyes, a story so unique they will later tell it to their grandchildren.
Destined to be a farmer like his father before him, Michael loves the land, and is content to work in the fields and live of the yield, but in that same year of 1798 the militia, hated pawns of the rulers in Dublin Castle, force him to leave the land and take to his beloved mountains, where he becomes what every Wicklow youth dreams of being – a man who owns no master, a man who refuses to bend a servile knee.
And always, standing somewhere amidst the green glens and beautiful landscape of Wicklow, is Mary, watching and waiting, caring nothing for patriotism and heroism, only for her love of the rebel captain, but love on the run cannot last forever.
Historical [Gcb Publication, On Sale: November 13, 2016, Hardcover / e-Book, ISBN: 9780995558267 / ]
***
The Liberty Trilogy #3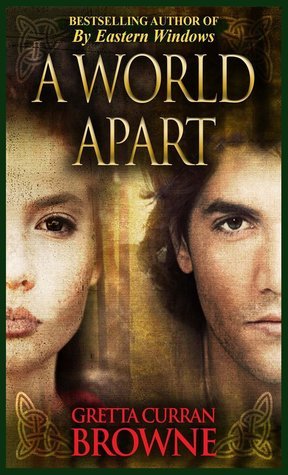 They thought they had killed him – on the same winter night his friend Sam McAllister had been shot dead on the hillside of Derrynamuck – they had chased Michael and seen a trail of his blood in the snow. Oh yes, the young rebel captain was dead and gone, and would cause no further trouble to them – the hated militia who raped and burned houses at will and treated the people of Wicklow like some dirt that kept getting under their boots.
Desperate for his protection from the militia's brutality, only the people refused to believe that Michael Dwyer was dead. To them he was like a prince – `aye, a prince, same as a king's son' – and if Michael had been killed, all his friends would have been in mourning, but they were not. Too many times they had seen the small, secret smiles of Michael's friends when the militia gloated over his death.
And then there was Mary – his beautiful Mary who had adored him – why was she not looking in any way heart-broken? Why was she just carrying on with her life as normal?
No, the people concluded, Michael was not dead – injured maybe, a whole lot of bullets had flown towards him that night at Derrynamuck – but he had been dodging bullets for years and not one had ever reached him. No, only the stupid militia would believe that Michael had been defeated – the whole dumb pack of them.
Historical [Gcb Publication, On Sale: November 20, 2016, Hardcover / e-Book, ISBN: 9780995558274 / ]